Veterans and Human Services Levy 2012-2017
Honoring our commitment to veterans and vulnerable populations
The King County Veterans and Human Service Levy connects military veterans and people who are vulnerable to programs and services that help them live healthy, productive and meaningful lives. It helps individuals and families transition to affordable housing, get job training, find employment, receive behavioral health treatment, and more.
We succeed by addressing the specific needs of each individual, connecting them with the programs and services that put them on a positive path.
November Election
Renewal Update
King County voters have approved the Veterans, Seniors and Human Services Levy (VSHSL). Election results were certified on November 28th and voters approved Proposition 1 (the VSHSL) with 68.6% of the vote. King County staff from the Department of Community and Human Services are moving ahead with the process to implement the Veterans, Seniors and Human Services Levy.
The levy focuses on four strategies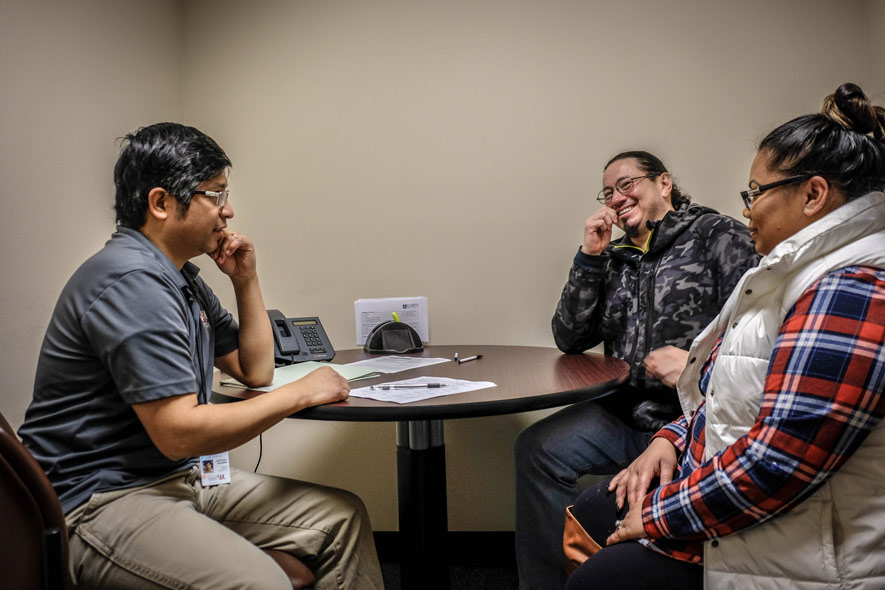 1. Supporting veterans
Photo: Eli Brownell
2. Confronting homelessness
Photo: Eli Brownell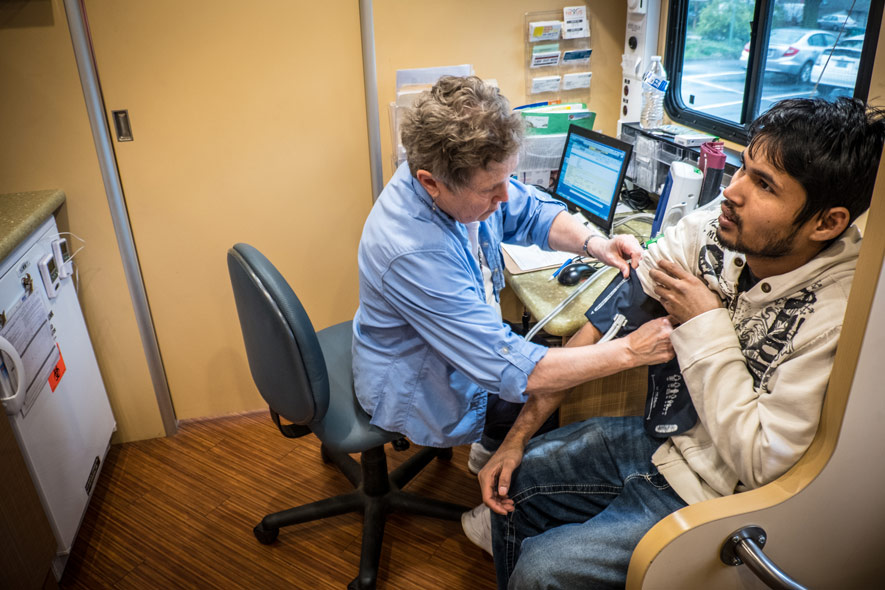 3. Improving health
Photo: Eli Brownell
4. Strengthening families
Photo: Eli Brownell
How the levy is meeting its goal and serving the public
Background about the levy
In November 2005 King County voters passed the first Veterans and Human Services Levy to generate funding for a wide range of programs to assist:
Veterans, military personnel and their families
Individuals and families in need.
In August 2011, the voters of King County voted overwhelmingly to renew the Veterans and Human Services Levy for another six years. A Service Improvement Plan guides the implementation of the levy. The current levy expires December 31, 2017.
Overview and Board Information
This document summarizes the structure of the levy and its progress in meeting the three overarching levy goals:
Reduce homelessness and emergency medical costs
Reduce criminal justice system involvement
Increase self-sufficiency by means of employment.
The levy ballot measure called for the creation of two citizen boards to provide oversight to the implementation of the levy. The boards are responsible for reviewing the expenditure of levy proceeds, and for reporting annually to the King County Executive and the Metropolitan King County Council.