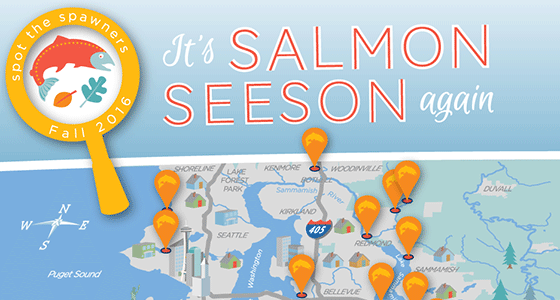 Spot the spawners this fall!
Fall is here, and salmon are returning to streams and rivers around Puget Sound. Check out the Salmon SEEson website to find a viewing location near you. Watch for these natural beauties and cheer them on if you see them!
King County Biologist Chris Gregersen and crew were collecting macroinvertebrate samples as part of the county's ongoing water quality monitoring on the Tolt river near Carnation recently, when they set a #GoPro camera in the water next to several pink salmon redds near the sampling site, and the fish put on quite a show!
DNRP Social Media
In the news
Search DNRP news releases
Stay connected
Press center and toolkit