Pet of the Week

Pet of the Week:
Meet Hercules (#A527683)
posted June 17, 2017
Hi! My name is Hercules and I am available for adoption at the RASKC Pet Adoption Center in Kent. I was brought in by my previous owner on May 28, 2017 because they lost their home. I lived in a home with other cats, and young/older children. My previous owner described me as playful and sweet. My personality color is BLUE. I am a gentle and loving cat who likes to take things slow. I may get nervous in new situations, so I am looking for a family who understands that I might need some time to warm up. Once I get to know you, I will be a very devoted friend! I am an affectionate lovebug who would be thrilled to cuddle up with you at home! I am also an independent kitty who likes to do my own thing! My caregivers have noticed that I seem to do well with other cats. When meeting cats in a new home, I would do best with a slow introduction. Because of my shy nature, I would do best in a calm, quiet home.
To read more, type in my name in the "Search for Name" box below.
Helping you find a great match!
Each animal at RASKC is assigned a color to give our adopters a little more information about their personality.
Please note that as each animal spends more time with us, their personality can evolve and their color may change. These colors are general guidelines intended to help you find the right fit for your family and lifestyle!
Review the three adoption colors below to find the personality description that best fits what you are looking for in your new family member!
Bashful Blue
Animals in the blue category are gentle and loving, but they may be nervous in new situations. They might need some time to come out of their shell, but once they do they are very devoted friends!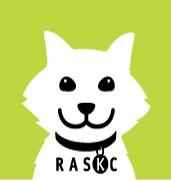 Easy-going Green Animals in the green category are adaptable and carefree. They are wonderful companions who love to go with the flow!
Rambunctious Red Animals in the red category are spirited and energetic. They have fun-loving personalities and benefit from lots of daily playtime and exercise.
Pet Information Line
206-296-7387 (PETS)