Conservation Futures Program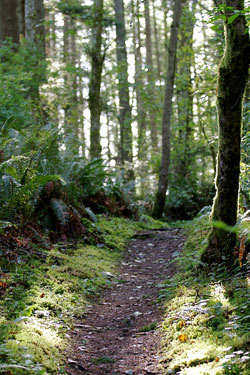 Conservation Futures Application Process
King County DNRP is soliciting applications for 2019 King County Conservation Futures tax levy (CFT) funding awards. CFT awards can fund the conservation of open space lands used for low-impact passive recreational activities, including natural areas, urban green spaces, passive parks, regional trails, farms, and forests. CFT awards require a dollar-for-dollar local match. More information about project eligibility may be found in the Application and the Criteria documents linked below.
Applications are due on Wednesday, March 7th, 2018. Proposals will be reviewed by the King County Conservation Futures Citizen Oversight Committee, including field trips to each of the applicant project sites in late March and April 2018. The Committee will make its recommendations in a report to the King County Council and Executive in late June. Final funding awards will be made in November 2018 as part of King County's biennial budget ordinance.
We will hold an applicant workshop on Wednesday, January 24th, 2018 (1-3 p.m.), at the Mercer Island Community and Event Center (optional, for new applicants or anyone wanting a refresher).
Please review the following documents for more information.
For more information, contact Ingrid Lundin at 206-477-4578.
Conservation Futures Overview
For more than 30 years government and non profit groups across King County have used the Conservation Futures Tax (CFT) to protect from development 111,000 acres of land, forests, shorelines, greenways and trails. Funding has supported such diverse projects as Seattle's Duwamish Head Greenbelt, development rights on the Snoqualmie Forest and Puget Sound shoreline in Burien. Parks have been built, salmon habitat restored, and our quality of life improved.
In many cases CFT made the difference between parcels of land being lost to development or keeping it as open space to benefit our environment, health, economy and quality of life. The success of CFT is attributed to:
Strong leadership from elected leaders, volunteers, advocates and residents.
Grants to cities that support open space priorities in local plans;
The requirement of a 100 percent match from other sources.
Learn more about the history of Conservation Future programs.
Conservation Futures Accomplishments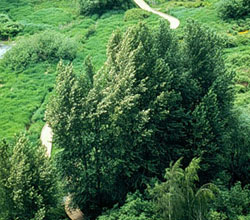 $330 million in CFT funds and over $150 million in matching funds have preserved the irreplaceable
110,000 acres in King County including Maury Island
3,200 acres of urban parks and greenways
Start up funding to preserve over 12,000 acres of farmland in the 1980's and 1,000 acres since 2000
Over 5,000 acres of watershed and salmon habitat
Critical links connecting regional trails and urban greenbelts.
Get Active; Get Involved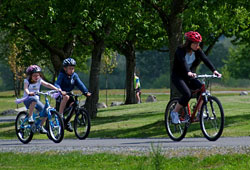 Watch for vacancies and apply to advisory and citizen committees
Volunteer for parks and habitat restoration events in your community
Share your support or opposition for projects during public processes
Build appreciation for the legacy—tell friends about the cool places to have fun
Already involved in resource land conservation?
Mentor a young person; show them the ropes
Tell your story and the power of CFT partnerships
Think of the future and how to protect our quality of life
History of the Conservation Futures Program
In the early 1970s the Washington State Legislature passed a series of environmental protection laws including the Conservation Futures Tax. The Legislature stated that it was a 'fundamental and inalienable right' of citizens to have a healthy and pleasant environment. Lead sponsor of the CFT, Washington State Senator Alan Bluechel of Kirkland, had the foresight to know counties needed a funding mechanism to protect and preserve resource lands. In 1982, King County became the first county to use CFT funds on the recommendation of the Farmlands Preservation Task Force.
Read more about the history of Conservation Future programs in Washington State at HistoryLink.org.
For questions about this program, please contact Ingrid Lundin at 206-477-4578.
News and announcements
January 24, 2018
CFT Applicant Workshop (1 – 3 pm, Mercer Island Community & Event Center). Please contact Ingrid Lundin for meeting information.
March 1, 2018
CFT Committee Meeting (4:30-7:30 pm, Mercer Island Community & Event Center). Please contact Ingrid Lundin for meeting information.
September 6, 2016
Protecting King County's most valuable remaining farms, forests, habitats and other green spaces from development
An Urban Refuge Where Humans And Wildlife Coexist (external article, EarthFix)
November 23, 2015
Council approves addition of more land to "Green Curtain"
King County sets meetings to share details of proposed protected lands inventory changes
Land preservation: Leaders celebrate Vashon-Maury Island's most-valued open spaces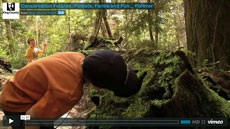 Learn how Conservation Futures preserves open spaces in King County
- 12 minute video
See the CFT history!
How did we preserve so much green? See videos of civic and government leaders sharing the local history of protecting farms, forests and shorelines over the last 50 years.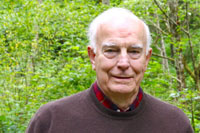 Listen to former Governor Dan Evans and other leaders of CFT relate their experiences.
Executive remarks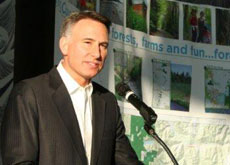 Remarks from King County Executive Dow Constantine on the 30th anniversary of Conservation Futures