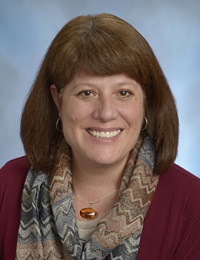 King County Councilmember Claudia Balducci is a mom, a neighborhood advocate, transportation leader and former public safety official. She represents King County District 6, which encompasses all or part of the cities of Bellevue, Bothell, Clyde Hill, Hunts Point, Kirkland, Medina, Mercer Island, Redmond, Woodinville and Yarrow Point, the Town of Beaux Arts and the Sammamish Valley.
A lawyer by training, Claudia worked for King County for over 16 years prior to being elected to the Council. As a project manager for the County Jails, she negotiated and implemented a settlement with the U.S. Department of Justice that reformed the use of force, expanded officer training and improved procedures for preventing suicide and self-harm in the County's jails. As the Jail Director, Claudia embraced Lean process improvement to reform the way the jail housed inmates with mental illnesses, increasing safety, improving conditions, expanding treatment options, and saving over $2 million in costs to the taxpayers per year.
Claudia's first became active in politics when she joined her neighbors to advocate for the revitalization of her local shopping center. She was later elected to a Bellevue city charter commission and then to the City Council where she served for 12 years, including two years as Deputy Mayor and two years as Mayor.
Claudia has been a passionate supporter of good transportation options since first taking office in 2004. She has been a member and past Chair of the Puget Sound Regional Council's Transportation Policy Board and the Eastside Transportation Partnership. She currently serves on the Sound Transit Board of Directors. She is proud to have played an instrumental role in extending light rail from Seattle to Bellevue and the eastside of Lake Washington.
In 2015, Claudia was recognized as "Elected Official of the Year" by the Alliance of Eastside Agencies (Human Services) and the Washington State Democratic Party. She has also been a strong advocate for education and the arts, supporting great organizations like Kidsquest Children's Museum, Bellevue Youth Theater, Youth Theatre Northwest, and many more.
Claudia is a graduate of Providence College and the Columbia University School of Law. She lives in Bellevue with her husband Jim, son Victor and former King County shelter cats Sabrina and Lucy.