Equity and Social Justice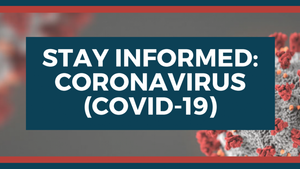 ---
COVID-19 Community Response Fund
On March 10, 2020, the King County Council approved a suite of emergency legislation proposed by King County Executive Dow Constantine to aid in the County's response to the COVID-19 outbreak. The final package included $1 million for the Office of Equity and Social Justice (OESJ) to provide flexible resources for engagement and outreach to populations on the frontlines of the outbreak. Investments have been made in language access and an Anti Hate and Bias Fund, with the vast majority committed to the COVID-19 Community Response Fund.
We are pleased to announce $800K in grants awarded to 39 applicants. Nearly 100 applications were received in under two weeks following announcement of the COVID-19 Community Response Fund on March 18. OESJ prioritized funding to partners working with communities at the highest risk of immediate and long term negative health, social and economic impacts. In order to make community investments as rapidly as possible, applications were accepted on a rolling basis, with a first round of grants awarded on April 3 and the second and final round awarded on April 13.
The Community Response Fund Review Committee comprised of community based advisors, OESJ, County Executive and County Council staff, applied a scoring process focused on the following areas:
Unique community served
Language Access
Health literacy, awareness, and outreach
Communities located near isolation, quarantine, and recovery facilities
Anti-bias and stigma response
A portion of King County's fund was also contributed to Seattle Foundation's COVID-19 Response Fund. During this unprecedented time of emergency and extraordinary need, our review committee's intent has been to make strategic, impactful, and coordinated investments. Consideration of grant awards and grant levels was also informed by substantial awards that applicants may have already received from Seattle Foundation's COVID-19 Response Fund. This coordinated approach allowed the review committee to fulfill the County's commitment to Equity and Social Justice, targeting investments where needs are greatest.
We are grateful to every individual, group, and organization working on behalf of the residents and communities of King County in a time when attention to equity and justice is needed most.
Equity Impact Awareness Tool for COVID-19 quarantine and recovery sites
In response to community concerns, the Office of Equity and Social Justice partnered with Headwater People to create an Equity Impact Awareness Tool to guide and support King County Facilities and Maintenance Division and Real Estate Services as they are reviewing and recommending potential sites for COVID-19 Quarantine and recovery. Read more.
For many in our region, King County is a great place to live, learn, work and play. Yet we have deep and persistent inequities – especially by race and place–that in many cases are getting worse and threaten our collective prosperity. Launched by King County Executive Ron Sims in 2008 and formalized by Executive Dow Constantine and the Metropolitan King County Council via ordinance in 2010, Equity and Social Justice (ESJ) is an integrated part of the County's work, and is supported by the ESJ Office since it was established in early 2015.
New Funding Opportunities:
(Applications closes at 5pm on
April 3, 2020)
Noteworthy
2019-2020 Equity and Justice Opportunity Fund
The ESJ Opportunity Fund is a competitive process ran by the Office of Equity and Social Justice that provides resources to King County employees to develop and implement projects that work to advance equity and social justice and that complements the ESJ Strategic Plan. This year thirty-three applications were received totaling over $185,000 in requests, with a 2019-2020 ESJ Opportunity Fund budget of $75,000. This was a highly competitive process that highlights the commitment across the County to equity and social justice work; commitment not only at the department and agency level but also of our employees as individuals. Learn more about this year's recipients here.


King County's Immigrant and Refugee Commission
On Feb 27th, 2018 King County Executive Dow Constantine and members of the County Council signed legislation creating an Immigrant and Refugee Commission, a permanent body committed to integrating, strengthening and valuing immigrant and refugee communities and upholding the county's commitment as a welcoming community.
The King County Immigrant and Refugee Commission began meeting in October 2018, and will work to achieve fair and equitable access to county services for immigrant and refugee communities, improve opportunities for civic engagement, set annual goals, and participate in important dialogue on County policies and practices that impact the community.
To learn more about the details of Ordinance 18653 for the establishment of a King County immigrant and refugee commission please click here. The Commission will work as a hub and central connecting place for building direct relationships with and supporting the vision for social justice for immigrant and refugee communities in King County. The commission will enhance the integration of refugees and immigrants culturally, economically, and civically, in order to strengthen the communities where they live. The Commission will support refugees and immigrants to thrive and succeed while maintaining their own identities. To learn more about Commission members and goals and work plan please see here.
Progress on our Equity and Social Justice Strategic Plan
King County has just launched a new public reporting platform for our Equity and Social Justice Strategic Plan to help us monitor, track and share how well we are doing to advance equity and social justice in our community. Combining stories with data, the goal is to give our communities, employees and the public at large an open, honest and robust view of actions we are taking to achieve important outcomes in equity and social justice. Read more about the progress of our ESJ Strategic Plan.
Consistent with our vision for Equity and Social Justice, King County is working to build an inclusive community that values the needs, priorities and contributions of immigrant and refugee residents. In August 2015, King County joined over 60 local governments around the nation to become a Welcoming Community and in 2017 King County has commitment funding to this work within the County and with community organizations. Learn more about our commitment.
King County is Leading with Racial Justice
King County is prioritizing racial justice as part of our government work overall and implementation of our Equity and Social Justice (ESJ) Strategic Plan. We are intentionally leading with racial justice to confront the historical and racial inequities that continue to exist in our community and our organization. These racial inequities affect all of us and our ability to live well and thrive. Learn more about our commitment to racial justice.
---