Upthegrove delivers "retired" van to assist seniors and kids to Navos Mental Health Lake Burien facility
Summary
Navos Mental Health will use the van to transport patients to doctors' appointments, employment training and basic needs errands
Story
On Wednesday, July 23, Metropolitan King County Councilmember
Dave Upthegrove
delivered an eight-passenger van to the Navos Mental Health Lake Burien facility to transport patients to doctors' appointments, employee training and local and county wide activities.
"I am glad that a 'retired' van from King County can help Navos Mental Health carry out its important mission," said Upthegrove. "Navos provides effective, accessible and much needed behavioral health services to people of all ages. This van will help Navos continue this invaluable work."
Since 1995, the County Council has donated vans from Metro's Vanpool to local cities and nonprofit organizations to provide transportation for low-income, elderly, youth and disabled residents. The vans are part of a fleet of county vehicles that have been 'retired' after accruing a certain number of miles.
Governments, agencies and organizations that receive vans must meet specific requirements, including outlining specific plans for using the van, ability to provide quality and trained drivers and assurance that the van will be available to assist persons without regard to affiliation with any particular organization.
Interested organizations can contact Councilmember Upthegrove's office at 206-477-1005 or
dave.upthegrove@kingcounty.gov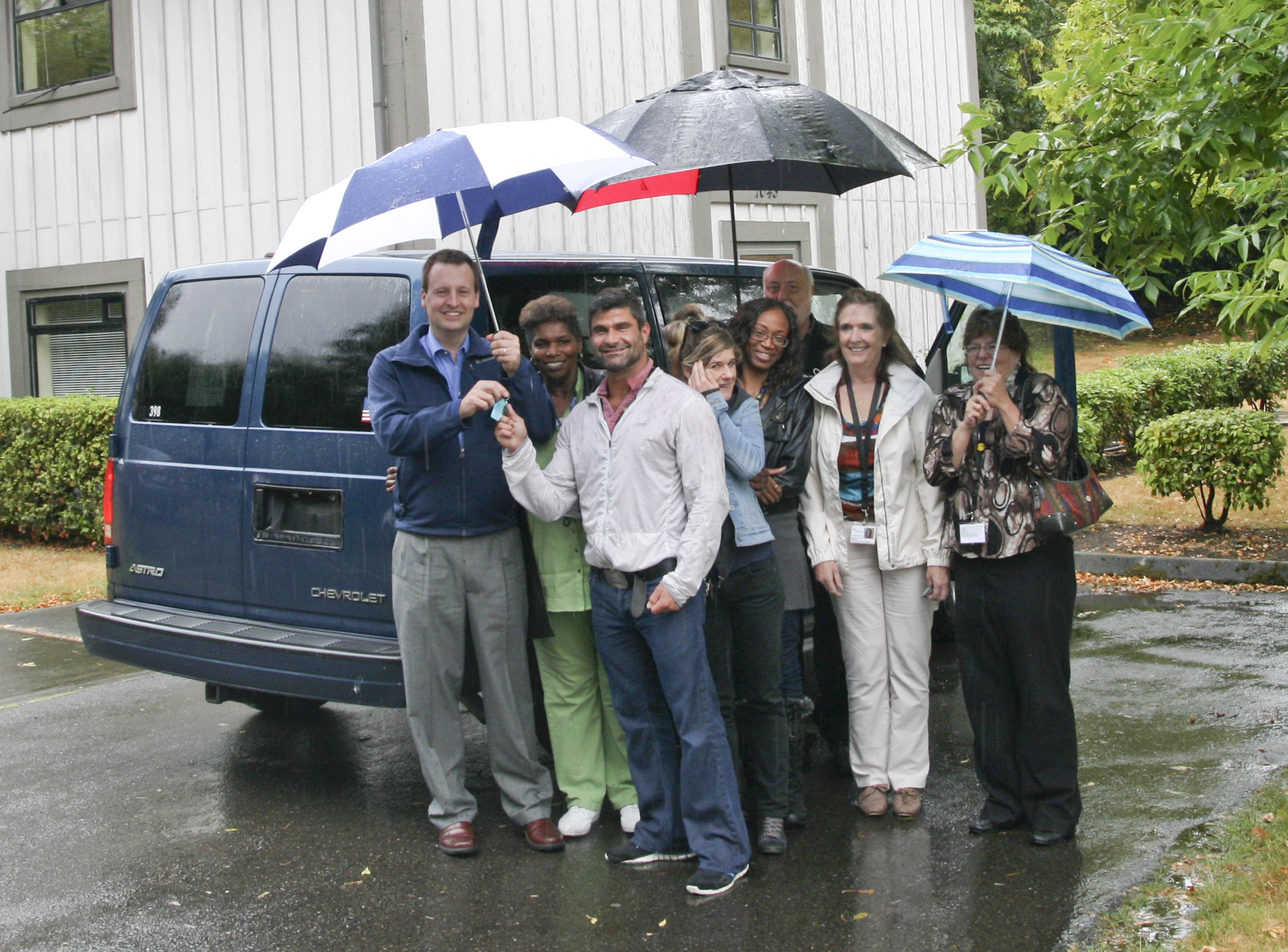 Councilmember Upthegrove hands over the keys to the van to members of the Navos Mental Health Peer Bridgers program.