State Agriculture Director leads panel in Auburn on state of agriculture in valley and region
Summary
Discussion on the important role agriculture plays in South King County
Story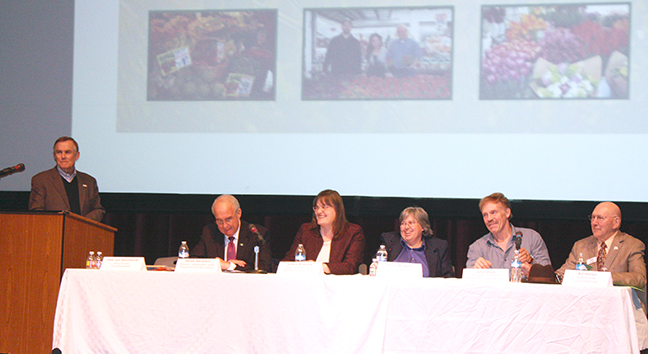 (l-r): von Reichbauer with Washington State Agricultural Director Derek Sandison;
King County Agriculture Commission Chair and dairy farmer Leann Krainick;
King County 4H Coordinator Nancy Baskett; Washington State University Research and
Extension Director John Stark; and Auburn City Councilmember and
Auburn International Farmers Market pioneer Bill Peloza.
Auburn was the site of a March 21 Town Hall meeting on the state of agriculture in the valley and the region. Washington State Director of Agriculture Derek Sandison led a panel discussion at the event organized by King County Councilmember Pete von Reichbauer and held at the Auburn Performing Arts Center.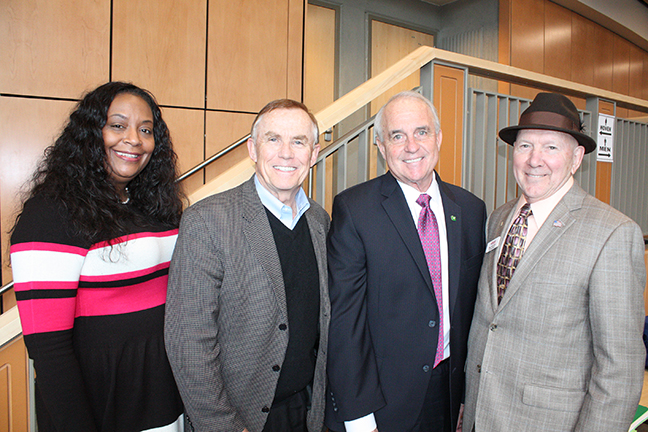 (l-r): King County Flood District Executive Director Michelle Clark; von Reichbauer,;
Washington State Agriculture Director Derek Sandison and
Auburn City Councilmember Bill Peloza.