Authority for an Electronic Court Record
To authorize a move to electronic court records, complicated decisions had to be made at the state and local levels regarding development or modification of legislation and court rules. After the possibility of an electronic court record was raised in the legal community around 1990, years of debate and discussion ensued via public hearings and meetings, community working groups, proposals and periods of public comment.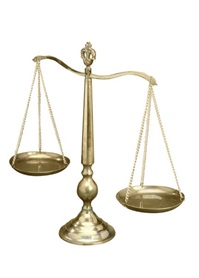 Under the
Washington State Constitution
, "justice shall in all cases be administered openly, and without unnecessary delay" (Article 1, §10). In 1998, the Washington State Supreme Court elucidated the phrase "without unnecessary delay" in
Nast v. Michels
107 Wn.2d 300 (1986), when the Court required clerks to get all filings into their appropriate case file folders within 5 days of receipt.
Balancing against this call for transparent expediency, the state Constitution holds that "no person shall be disturbed in his private affairs… without authority of law" (Article 1, §7). This philosophical and legal tension between access and privacy threaded throughout the development of the ECR Program. Inspired by the idea that "justice delayed is justice denied," ECR Program visionaries worked to create a system that today provides equal and ready access to documentation for lawyers, clerks, judges, and the public.
When the legal community had reached some agreement regarding the balance between access and privacy, state and local laws and court rules were developed that could accommodate the transition from a paper to an electronic court record.