Washington State Law
State Laws that Laid the Foundation for the ECR Program
Court Records Maintained in Electronic Formats
As early as 1996, Washington began moving away from paper records. Revised Code of Washington (RCW) 43.105.250 stated the legislature's intent to "encourage state and local governments to develop, store, and manage their public records and information in electronic formats... [and] to set priorities for making public records widely available electronically to the public."
An important milestone was met in 1998, when the King County Clerk's Office worked with clerks from around the state to develop and draft legislation that would allow for maintenance of court records on something other than microfilm. Modifications to RCW 36.23.065 authorized clerks to maintain court records in electronic formats. Seen primarily as a technical fix to help deal with physical space issues created by archived records, proposal and passage of this law was the least controversial of the legal developments ECR Program visionaries met - however, it provided the legal foundation upon which the Program was built.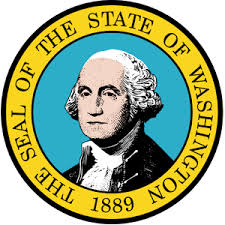 RCW 36.23.067, which established that reproduced court records could have the same force and effect as the original, further stabilized the official court record in electronic form. This state law authorized electronic records that have been certified by the county clerk under official seal as a true copy to have the full force and effect of the original for all purposes.
Digital Signatures
In 1997, Washington enacted RCW 19.34, which provided legal recognition of digital signatures. RCW 19.34 states its purposes (among others) as ensuring "... that electronic signatures are not denied legal recognition solely because they are in electronic form..." and providing "...a voluntary licensing mechanism for digital signature certification authorities by which [customers] can reasonably be assured as to the integrity, authenticity, and nonrepudiation of a digitally signed electronic communication...." Enactment of RCW 19.34 provided ECR Program developers with the flexibility to move to an even more "paperless" system.