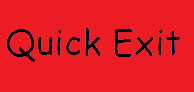 King County District Court offers a dedicated DV Court at the Maleng Regional Justice Center (MRJC) in Kent.
The goals of the DV Court are to promote fairness, accountability for offenders, and the coordination of services for victims and their families. These goals are accomplished by consolidating DV cases, by fast tracking case processing to minimize delays, by establishing a specialized DV probation unit to supervise offenders, and by establishing DV Resource Centers to provide assistance to victims. The DV judges, prosecutors, defense attorneys, probation officers and victim advocates are all dedicated to the DV Court to ensure continuity and they are all trained in DV literature and practice. In addition to pre-disposition calendars for DV charges, the DV Courts monitor offenders by scheduling frequent review hearings and by providing judicial supervision of the offenders' progress while in DV behavior modification and other treatment programs through DV probation.
DV intervention focuses on behavior modification and instilling a sense of self responsibility in the offenders. Treatment methodologies often focus on getting the offender to understand that they choose to act the way they behaved and they are fully accountable for those actions. Some studies have shown that providing mental health, chemical dependency, and other forms of treatment are successful additional interventions in what is largely a systemic family issue. In each case, the DV Court and Judges work to craft sentences that address the offenders underlying rehabilitation needs, whilst victims are encouraged to develop safety plans and are referred to a variety of social service resources on a voluntary basis. Victims are also provided the opportunity to speak to the Court and are assisted throughout the Court process by a DV Advocate who works with the Prosecutor.
Questions or requests for information about forming a DV Court may be directed to the Office of the Presiding Judge, W-1034 King County Courthouse, Seattle, WA 98104, or call 206-205-9200.
The DV Court location is: Maleng Regional Justice Center, 401 Fourth Avenue North, Kent, WA 98032.
For information regarding domestic violence protection orders, please click here.