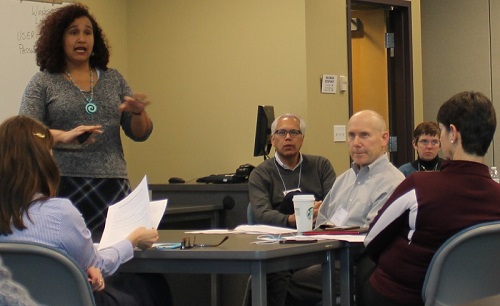 La Mer Kyle-Griffith leads a training for supervisors at the Department of Public Defense.

The Department of Public Defense has a strong training program. We invest in training at all levels of the organization, from attorneys to administrative staff. Most trainings are open to members of DPD's assigned counsel panel. For information about DPD's training program, contact DPD Training Director La Mer Kyle-Griffiths at lamer.kyle-griffiths@kingcounty.gov.
Lorinda Youngcourt

King County Public Defender
Lorinda Youngcourt
If you'd like to invite Lorinda or someone else from the Department of Public Defense to speak to your organization, please send your request to DPD at dpd@kingcounty.gov.