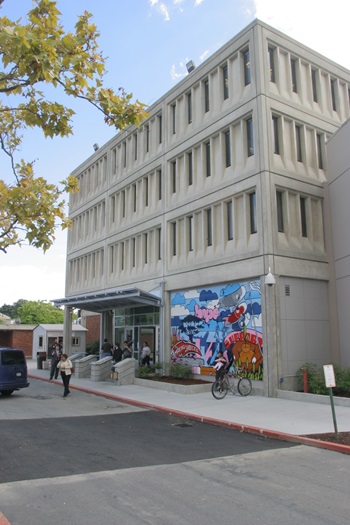 The Youth Services Center houses Juvenile Court, Juvenile Detention, and a variety of related programs. It is located between 12th and 14th Avenues, one block south of East Jefferson Street, roughly five blocks east of Harborview Medical Center in Seattle.
Street Address:
1211 East Alder Street
Seattle, WA 98122-5593

Days and Hours of Operation:
Monday-Friday, 8:30am-4:30pm
Days and Hours of Building Access:
Monday-Friday, 7:00am-5:00pm
How to Get There: MAP

Accommodations for People with Disabilities
If you have a disability, you may request an accommodation by completing a Request for Reasonable Accommodation form. Instructions are included with the form. The Youth Services Center meets the requirements of the Americans with Disabilities Act (ADA).
Security Screening
You will pass through a security screening station as you enter the Youth Services Center. Please take a moment to learn about the items prohibited from King County court facilities. Watch a video describing security screening at courthouse entryways.
Juvenile Court Rules of Conduct
Childcare
Childcare is not available at the Youth Services Center. If possible, except for those children who need to attend court or have an appointment in the building, it is best not to bring other children when coming to the Youth Service Center.
Food
On-site: An espresso stand is located outside the main entrance to the Youth Services Center, and vending machines are located on the ground floor.
Within walking distance: Going north on 12th Avenue, between E. Jefferson Street and E. Madison Street, there are numerous restaurants and cafes, many located across from Seattle University. Swedish Hospital - Cherry Hill, located on E. Jefferson at 16th Avenue, has a large cafeteria. About 3 blocks south on 12th Avenue is Seattle's International District, with many Asian restaurants and cafes.