Annual Legislative Forum
Developmental Disabilities and Early Childhood Supports Division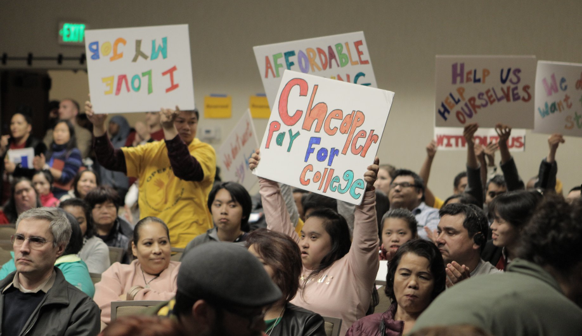 The King County Developmental Disabilities Legislative Forum is an opportunity to educate elected officials on issues that are important to the intellectually and/or developmentally delayed or disabled (I/DD) community. This is done through sharing King County's I/DD legislative priorities, and also by having our community members share their personal stories as they relate to the priorities.
For More Information
Contact:
Jenna Wolfstone
Project Manger
206-263-8860
Learn More about the 2022 Legislative Priorities
There are several ways you can learn more about the 2022 Legislative Priorities.
Watch a Recording of the 2022 Forum
Download an Infographic Summary of Issues
King County used a community informed approach to develop the 2022 priorities. Download an infographic summary Here!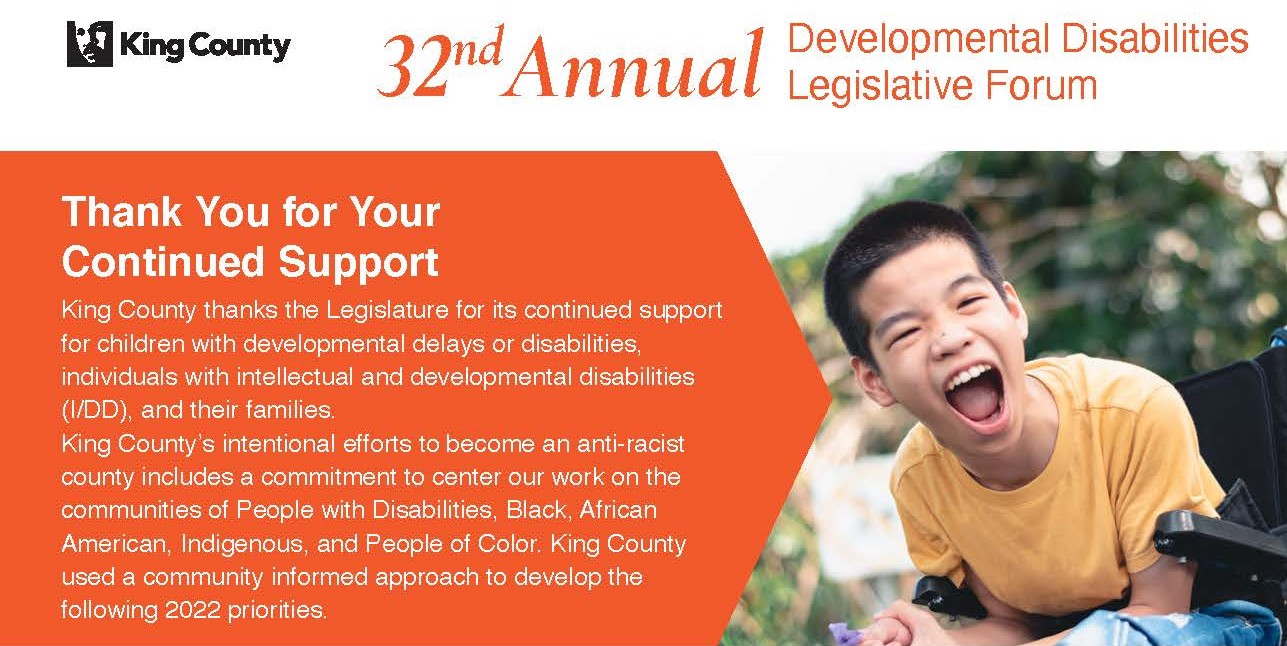 Download a Text-Only Summary of Issues
Take a Deeper Dive into Each Issue