Homelessness Emergency Response
Housing, Homelessness and Community Development Division
In need of housing or shelter?
King County's Coordinated Entry for All (CEA) provides referrals to housing and shelter for families experiencing homelessness.
To reach CEA, call 2-1-1 to connect to resources. For more info, visit Coordinated Entry for All. The Homelessness Emergency Response page is intended to give background information only—it is not a service page.
Throughout King County government, we are constantly asking: what resources can we leverage to help people off the streets. What innovations can we deploy? What new approach can we try? These questions become all the more urgent as the days become shorter and colder. These actions will help bring more people inside for the winter and provide more outreach to those living on sidewalks, and in doorways, and parks.
In need of shelter tonight?
Veterans can access additional help:

The King County Veterans Program connects low-income, homeless and at-risk Veterans and their families to vital resources including housing assistance. For more information, visit the King County Veterans Program.
Background
King County Executive Dow Constantine led King County Councilmembers, the City of Seattle and other regional leaders in declaring a State of Emergency around homelessness in November 2015. King County led with numerous strategies to increase the affordable housing supply, expand the crisis response system, and look to root causes of homelessness as identified by One Table. Shortly after that announcement, the Executive opened a homeless shelter with space for pets in the County-owned Fourth and Jefferson Building.
At the direction of Executive Constantine, every King County department has been charged with identifying surplus facilities and properties that could be utilized in the fight against homelessness. In response, King County converted a former Public Health clinic in White Center and a Sheriff's Office facility in Kenmore into family shelters, operated by Mary's Place. Space on a Metro parking lot became bridge housing for people exiting homelessness, with programming targeted to Native American/Alaska Native people.
An underused wing of the King County Correctional Facility became a 24/7 enhanced shelter for people with behavioral health needs. An empty county office building became the home for a Day Center, offering health services, hot coffee, showers and laundry facilities, and onsite case management every day of the week. And a historic King County building on the Harborview campus became a 24/7 enhanced shelter for adults and their pets. In 2020 and beyond, King County will continue to look for innovative ways to create shelter and housing for people in need.
Learn About our Shelters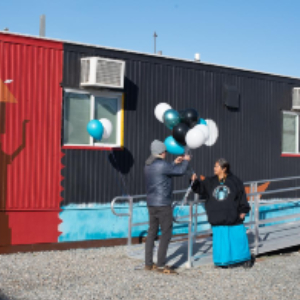 Eagle Village
Bridge Housing serves as transition from emergency shelter to permanent housing. Provides a stable address to commute to employment or health care for single adults and couples.
Elliott Shelter
An enhanced shelter with onsite case management, meals, laundry and shower facilities and other services. This shelter serves single adults and their pets.
Harborview Hall
Opened Dec. 2018 as an overnight shelter; expanded December 2019 as a 24/7 enhanced shelter with onsite case management. Serves single adults and their pets.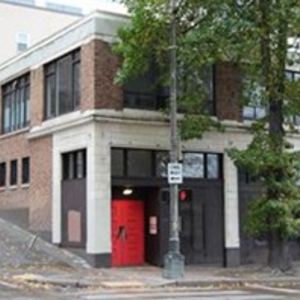 Jefferson Day Center
Onsite case management, connections and referral to community services, housing navigation, employment services and other supports. Laundry and showers available.
Mary's Place
Mary's Place has helped hundreds move to more stable situations, providing safe, inclusive shelter and services that support women, children and families out of homelessness.
Shoreline Modular
Permanent supportive housing with onsite case management services to ensure people are successful in their journey to permanent housing. The building will include meeting spaces and common areas.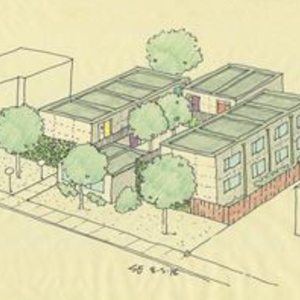 Studio Homes
Modular construction of permanent supportive housing for single adults and couples by Downtown Emergency Service Center (DESC).
West Wing Shelter
24-hour enhanced shelter for single adults with onsite case management, housing navigation, connections to community services, meals (brought in), meeting spaces, storage for personal belongings, laundry and showers.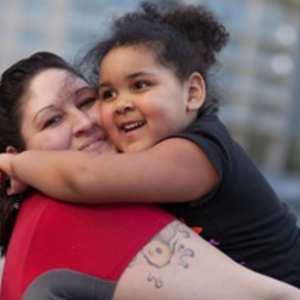 White Center Shelter
Enhanced shelter, case management, housing and employment services, and transportation to service agencies are instrumental in serving families.