Child Care Health Consultation
How are we doing?
---
A child care worker caring for an infant

This Best Starts for Kids funding focuses on expanding Child Care Health Consultation in King County through Public Health models and Community-Informed pilots. Public Health models rely on a multi-disciplinary team of health professionals and follow general best practices of child care health as well as standards set out by the American Academy of Pediatrics. Community-Informed pilots use approaches that are designed for and/or implemented in a specific community. They are valued by that community, embedded in cultural practices and norms, and serve populations using an approach specific to their needs.
Child Care Health Consultation is already reaching 518 child care providers, both at formal child care services and at informal sites where friends, families, and neighbors are the caregivers.
---
How are we doing?
---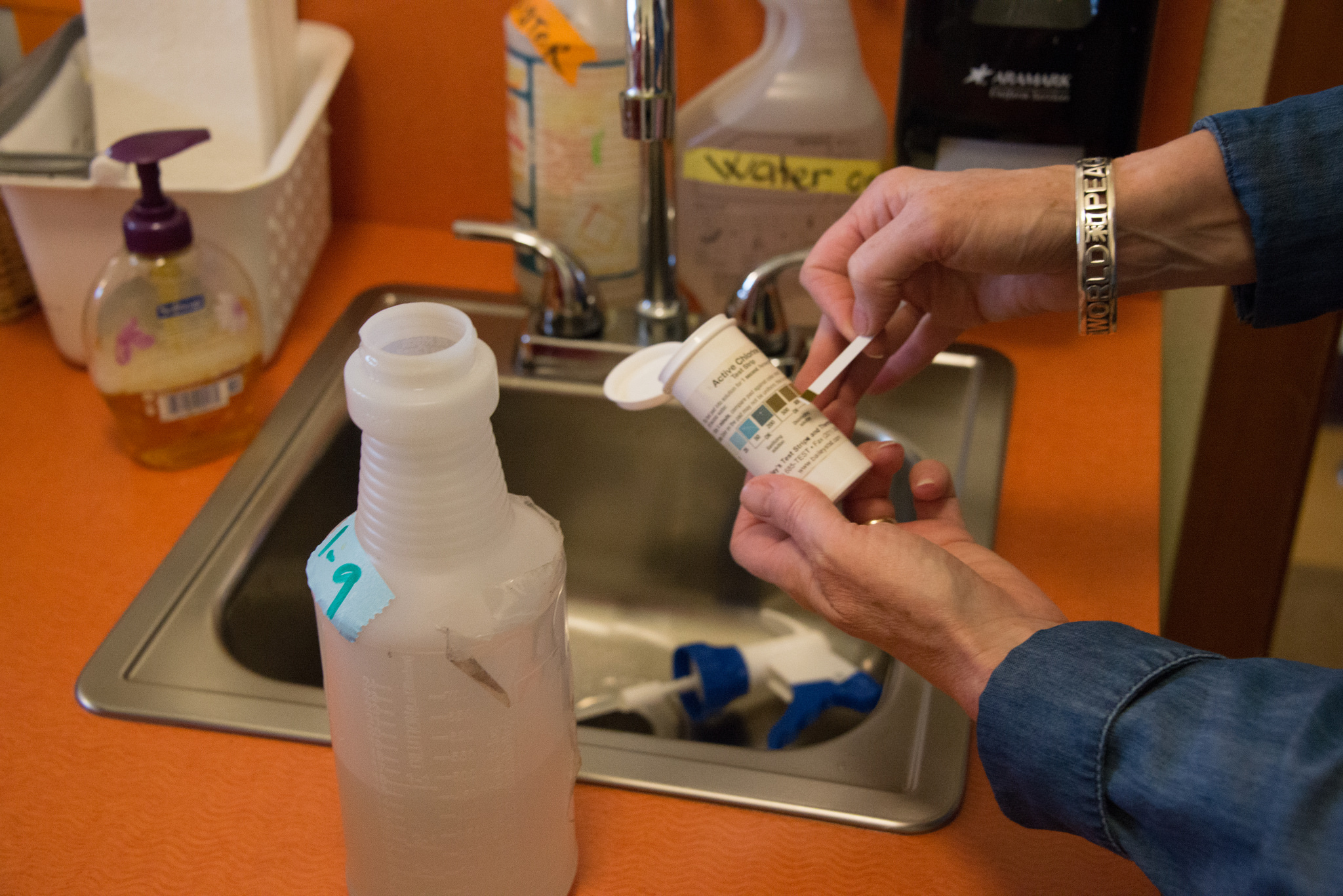 Testing the safety of the child care center cleaning solution

This strategy builds the system of child care health by connecting service delivery and resources and strategically integrating this work into larger early learning, health, and other systems.
Read more about Child Care Health Consultation on the Best Starts Blog:

Starting in March 2020, households across our region and across the country will have the opportunity to participate in the 2020 Census. Your participation matters. Learn how you can promote a fair and accurate census at kingcounty.gov/census.