Application Assistance
Get help with your Veterans, Seniors and Human Services Levy application
The Veterans, Seniors and Human Services Levy (VSHSL) serves an array of valued residents in King County: veterans and their families, seniors and their caregivers, and all persons or communities whose current or historical exposure to trauma, violence, poverty, isolation, bias, racism, stigma, discrimination, disability or chronic illness makes them vulnerable to reduced health, financial, housing or social stability. To achieve the goal of serving the full diversity of King County and the organizations that support them, the VSHSL aims to reduce barriers that small, community-based organizations may face in applying for levy funding. We contract with four consultants to offer application assistance (also known as technical assistance) to qualifying community-based organizations needing support in applying for VSHSL funds.
To qualify for application assistance organizations must:
have fewer than 20-full time equivalent staff.

have an operating budget less than $4 million in the fiscal year prior to applying.
To get help with your application:
Contact one of the application assistance providers listed below.
Include the RFP name you're seeking assistance for in the subject line of your email.
Contact the application assistance provider at least 14 business days prior to the RFP's closing date.
Application assistance can help:
Meet the application assistance providers
T.E.N Consultants

T.E.N Consultants is a firm founded by and led by Women of Color who specialize in helping organizations develop and operationalize skills and systems necessary to implement equity strategies. They are excited to bring their skills and passion to help small community-based organizations apply for VSHSL funding. The T.E.N Consultants team includes Manal Al-ansi, who has worked to institutionalize racial equity and promote anti-racist development in: education, community ownership and wealth, health care, criminal justice, public transportation, workforce management and government; Patricia Narvaez-Wheeler, a racial equity consultant and facilitator using an anti-oppressive framework, adult learning principles and compels audiences through the power of data and storytelling; and Esther Albert, who has led educational and organizational development initiatives to close achievement gaps among marginalized youth and has grown to become an organizational equity strategist using data analytics, research, community engagement, and professional development workshops to help transform educational institutions.
Contact: T.E.N Consultants at info@ten-consultants.com or 206-398-9898
---
Jennifer Lassley Knight Fundraising & Design LLC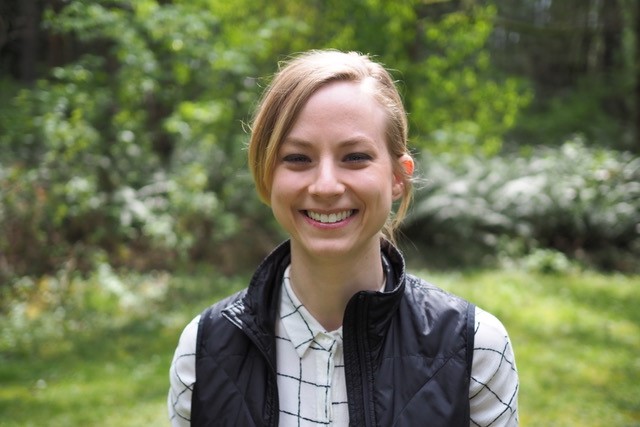 Jennifer Lassley Knight is a nonprofit development and marketing consultant with a demonstrated track record of winning corporate, foundation and government grants, including King County levy-funded grants. She has worked in a variety of roles—both as a nonprofit staff member (Development & Marketing Manager) and as a remote consultant—to fundraise and design marketing materials for a variety of human services causes in Greater Seattle/South King County. She has experience collaborating and building partnerships with school districts, stakeholders and other community agencies to develop compelling and successful funding requests that promote equity for historically under-resourced demographics. She has assisted several programs and organizations working to increase comprehensive health care access, improve and protect patient rights, narrow the opportunity gap for socioeconomically disadvantaged youth, reform criminal justice systems to dismantle mass incarceration, build and facilitate workforce development/job training programs, and more. She is a skilled editor and served as a peer-reviewer for the International Social Science Review, where she also published two original papers of her own.
Contact: Jennifer Lassley Knight at Jennifer@JLKFundraising.com or 360-634-9017
---
Verrenti Consulting
Catherine Verrenti is thrilled to assist agencies with innovative ideas and strong community connections in applying for VSHSL funding. She offers skills and insights gained from her 20 years of hands-on experience, including her work at Neighborhood House and YouthCare. This expertise includes grant development plus managing a wide range of culturally responsive services, including homelessness and housing stability, family support, basic needs, case management, and health and transportation programs. She has provided technical assistance to large and small grassroots organizations in applying for government grants, including King County funds through VSHSL and Best Starts for Kids. She approaches this work by first listening to what mission-based organizations want to accomplish in their communities, then customizing an approach to focus on the support they seek to reach that vision with VSHSL funding. This might be understanding the RFP requirements, articulating a strong needs statement, helping to develop partnerships or forming a compelling grant narrative. She can be uniquely helpful in fine-tuning program designs, projecting achievable performance targets and developing budgets. She is particularly excited to help agencies think through all parts of their program to ensure strong program launch and implementation.
Contact: Catherine Verrenti at Catherine@verrenticonsulting.com or 206-637-3154
---
Bulle Consulting
Bulle Consulting is a specialist consultancy at the heart of project management, technical assistance, capacity building, equity-driven trainings, authentic community engagement and outreach, participatory design, etc. Our work is firmly grounded on a co-creation model through a cultural lens, helping partners take bold, strategic ideas and turn them into purposeful action. Our success resonates with our team's ability to capitalize on a Return on Relationship (ROR) framework, nurturing authentic relationships which lead to trust and better service delivery. Bulle Consulting's Principal, Hassan Wardere, has extensive experience responding to RFPs and is also deeply invested in making sure that each idea can be operationalized. He currently provides technical assistance support to organizations applying for the Best Starts for Kids funding. Hassan understands the importance of equity and makes sure that every community-based organization he works with receives the best support, whether small or large.
Contact: Hassan Wardere at projects@bulleconsulting.com or 206-228-0574
---
501 Commons
501 Commons is honored to be able to assist community-based organizations with technical assistance in responding to VSHSL RFPs. Our services are culturally proficient and delivered in a manner customized to client organizations and their people, in order to build sustainable long-term capacity. 501 Commons has deep experience in assisting organizations in telling their stories that demonstrate how they will have a positive impact on the community. This demonstration of impact has enabled our many clients to successfully apply for and receive funding for their programs. 501 Commons has operated the Catalyst fundraising cohort program for several years, which enables nonprofits to build capacity and improve funding results. We are very familiar with the ZoomGrants portal utilized by King County VSHSL for RFP submission. Our technical assistance will be led by Jan Culp, who has significant experience in grant proposal writing, fund development and RFP responses. She has worked with small and large nonprofits both on staff and as a private consultant including the University of Washington Mathematics Engineering Science Achievement Program, Boys & Girls Clubs of King County, Artist Trust, and IslandWood. Jan is a former member of the board of the Puget Sound Grantwriters Association and has volunteered with the Catalyst program. She holds a Master's in Public Administration from the University of Washington Evans School
Contact: Tyree Mailey at tyree@501commons.org or 206-682-6704