Weyerhaeuser King County Aquatic Center closes Aug. 1 for improvements and repairs
Summary
The Weyerhaeuser King County Aquatic Center in Federal Way will close from Aug. 1 to Sept. 5 while repairs, maintenance and upgrades are made to ensure the facility remains one of the nation's premiere aquatic centers.
Story
New starting blocks are among the many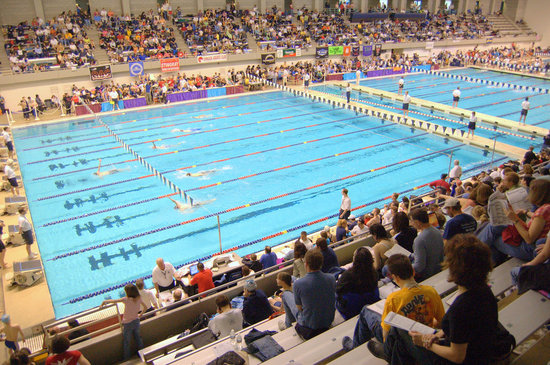 improvements and repairs coming to the Weyerhaeuser King County Aquatic Center (WKCAC) in Federal Way, home to an Olympic-sized swimming pool and dive tank, a recreation pool, and a banquet hall.
WKCAC will be closed to all use from Aug. 1 through Sept. 5 in order to perform maintenance, including draining and refilling the pools, patching pool liners, and resurfacing bulkheads, among other regular maintenance tasks.
The starting blocks that are used by swimmers during competitions will be upgraded to conform to the latest Olympic standards, which will help the WKCAC continue to host premiere events and competitions, such as the U.S. Olympic Trials, the NCAA and PAC-12 championships, and the Washington Special Olympics.
The facility is expected to re-open on Sept. 6, and visitors are encouraged to call the facility at 206-477-4444 or check King County Parks' website, kingcounty.gov/parks, for information on re-opening.
The WKCAC's reception counter will be staffed on weekdays from 7 a.m. to 4 p.m. throughout the closure for class registration and other administrative business.
The WKCAC was built in 1990 for the Goodwill Games and hosts more than 40 regional, national and international competitions and events every year. It offers swimming classes, open swimming hours, exercise programs, and a banquet hall that can be reserved for private events. For more information, visit https://kingcounty.gov/services/parks-recreation/parks/activities/aquatics.aspx
# # #
About King County Parks
King County Parks - Your Big Backyard - offers more than 200 parks and 28,000 acres of open space, including such regional treasures as Marymoor Park and Cougar Mountain Regional Wildland Park, 175 miles of regional trails, 215 miles of backcountry trails and a world-class aquatic center. By cultivating strong relationships with non-profit, corporate and community partners, King County Parks enhances park amenities while reducing costs.