Community meeting June 20 on proposed Maury Island Natural Area restoration work
Summary
Come to a June 20 community meeting at the Vashon Public Library, when Maury Island Natural Area restoration project partners will share new details about the proposed Tacoma Smelter Plume contamination cleanup, dock removal project and other planning efforts.
Story
Partners in the ongoing Tacoma Smelter Plume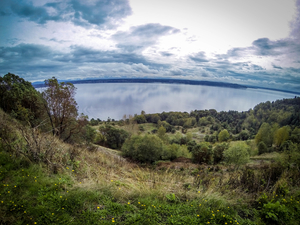 contamination cleanup at Maury Island Natural Area host a community meeting on Monday, June 20 to discuss upcoming restoration work at the former Glacier gravel mine site.
Set for 6:30 – 8 p.m. at the Vashon Public Library, the meeting will include current information about stewardship and soil remediation activities planned for the site, which was contaminated for several decades by material from a metal smelter in Pierce County.
The main agenda topics include presentations of the draft interim action cleanup plan, plus an update on work to remove the old gravel-loading pier, which is scheduled to begin later this year.
Soil remediation work that might begin as early as this fall could include:
• Placing clean gravel along some trails through the property, and closing access some smaller minor trails;
• Clearing and replanting roughly three acres of invasive Scots broom and Himalayan blackberries; and
• Installing a hygiene station where visitors can wash their hands and clean dirt from their shoes.
Located on the southeast shore of Maury Island on lands formerly operated as a sand and gravel mine, the Maury Island Natural Area is now a 275-acre park under the stewardship of King County Parks and features the longest undeveloped stretch of Puget Sound shoreline in King County. When combined with the nearby 320-acre Maury Island Marine Park, the two sites represent the largest public holding of protected marine shoreline in all of Puget Sound.
The land was purchased from CalPortland in December 2010, with the involvement of Forterra. Acquisition funding came from the King County Conservation Futures Tax, Washington State Department of Ecology ASARCO Settlement fund and an amendment to CalPortland's existing royalty agreement for another mining site.
For more information about this project, visit https://kingcounty.gov/services/parks-recreation/parks/parks-and-natural-lands/natural-lands/maury-island-natural.aspx.
# # #
About King County Parks
King County Parks - Your Big Backyard - offers more than 200 parks and 28,000 acres of open space, including such regional treasures as Marymoor Park and Cougar Mountain Regional Wildland Park, 175 miles of regional trails, 215 miles of backcountry trails and a world-class aquatic center. By cultivating strong relationships with non-profit, corporate and community partners, King County Parks enhances park amenities while reducing costs.