Executive highlights historic preservation work with King County John D. Spellman Awards
Summary
A restored mid-century building in Renton, a traditional Japanese bathhouse in Auburn, and a railway museum in Snoqualmie are among the recipients of the 2016 John D. Spellman Awards for historic preservation in King County.
Story
Recipients of the 2016 John D.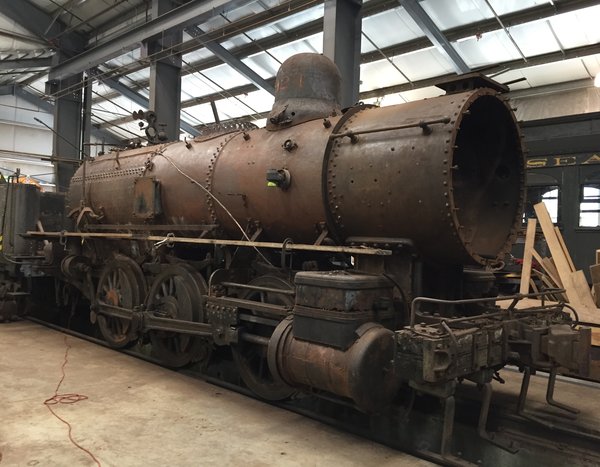 Spellman Awards for Exemplary Achievement in Historic Preservation were honored last week in a celebration led by King County Executive Dow Constantine at the historic Cortona Building in downtown Renton.
The awards are named in honor of John D. Spellman, former King County Executive and Washington State Governor, who established the County's Historic Preservation Program 36 years ago.
"As we experience the biggest wave of new construction in our region's history, it's important that we preserve and restore structures that reflect our rich heritage," said Executive Constantine. "This year's Spellman Award recipients have done more than maintain the physical attributes of beloved buildings. They've helped us stay connected to our unique history."
The 2016 recipients of Spellman Awards for historic preservation are:
• Monica and Dave Brethauer, for rehabilitation of the 1954 Cortona Building, which was originally built as the F.W. Woolworth Department Store. The Brethauers purchased the building in 2015 and completed a $1.1 million project to restore its mid-century modern features and serve as an anchor in Renton's retail core.
• University of Washington, Department of Architecture for promoting downtown revitalization in King County's historic downtowns through its annual Storefront Studio. Led by studio instructor Jim Nicholls, students develop master plans, streetscape designs and façade renovations that promote economic vitality with input from local community members.
• Northwest Railway Museum in Snoqualmie, nearing its 60th anniversary, for its stewardship of the 1890 Snoqualmie Depot and vast collection of railway cars and equipment, and its ongoing work to preserve, interpret and celebrate the decisive role played by railroads in the development and settlement of the Pacific Northwest.
• Neely Mansion Association, for restoration of the 1929 furoba, or bath house, next to the Neely Mansion in Auburn. The Hori Furoba was built by Shigeichi Hori, whose family lived in the mansion and farmed the property in the 1930s. The restored furoba helps tell the story of daily life and traditional customs of Japanese American farming communities before World War II.
The program opened with welcome remarks by Jennifer Meisner, King County's Historic Preservation Officer, and Renton Mayor Denis Law.
Christie True, director of the King County Department of Natural Resources and Parks, presented certificates of designation to the following owners and stewards of recently landmarked properties:
Northwest Railway Museum, for designation of Northern Pacific Railway Locomotive 924. A rare example of a classic late 19th Century steam locomotive, the 924 worked switching cars in railroad yards along Seattle's waterfront from 1901 to 1926. It is now being meticulously restored at the museum's new Railway Restoration Center and will soon be operational again.
The City of Auburn for designation of the Auburn Pioneer Cemetery, one of the most significant cemeteries in King County, which was established as a homestead graveyard in 1866 and transitioned over the years to serve as a community cemetery for pioneer Euro-American families in the White River Valley and then as a principal burial ground for Japanese American families, who continue to use it today.

###
The King County Historic Preservation Program was established in 1978 to identify, document, and protect King County's significant historic resources. The Historic Preservation Program staffs a nine-person Landmarks Commission, conducts environmental reviews in cooperation with other agencies and jurisdictions, manages a regional preservation program in partnership with numerous suburban cities, maintains an inventory of historic resources, and develops and implements incentives to support and encourage restoration and rehabilitation of historic properties.