Help King County Parks reduce congestion at trailheads by taking online survey
Summary
King County Parks and King County Metro have developed three new concepts for reducing congestion at some of the busiest backcountry trail access parking lots along the I-90 corridor. An online survey to gauge trail visitors' interests in the concepts includes an opportunity to win free tickets to a summertime concert at Marymoor Park.
Story
King County Parks and King County Metro are presenting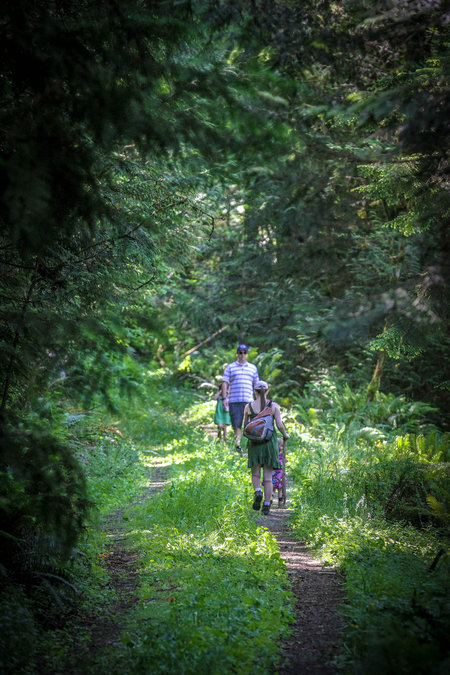 three ideas to the community through an online survey for improving access and easing congestion at some of its most popular backcountry trail parking lots.
The survey will help shape pilot services through Metro's Community Connections program, an innovative collaboration with local government and community partners. Community Connections, previously known as the Alternative Services Demonstration Program, focuses on cost-efficient solutions in areas that don't have the infrastructure, density, or land use to support regular, fixed-route bus service.
The survey is at surveymonkey.com/r/i90trailheads and will be available until 5 p.m., Friday, May 26. Questions focus on how visitors get to select trailheads along the I-90 corridor – including King County's Cougar Mountain Regional Wildland Park and Cougar-Squak Corridor Park, and state-managed Tiger Mountain and Mount Si recreational areas.
The proposed congestion-busting solutions are:
• Establishing an "adopt-a-hiker" ride-sharing program that connects drivers with hikers and provides preferred parking for carpooling to trailheads;
• Creating a route with a flexible service area between the Issaquah Highlands park-and-ride and nearby trailheads; and
• Creating shuttle services to single trailheads from nearby leased parking lots.
The three concepts for reducing congestion were developed by Metro and Parks staff based on feedback the County received from an online survey in late 2016. A community stakeholder group reviewed and commented on these concepts at their meeting last month.
Everyone who completes the anonymous and confidential survey will have the opportunity to be entered into a drawing for two free tickets to the concert of their choice at the 2017 Marymoor Park Concerts. Email addresses will be used only for the ticket drawing, and will not be kept as part of the collected survey data.
Need this survey in an alternate format? Contact parksinfo@kingcounty.gov or call 206-477-4527.
The trailhead congestion reduction project is part of a larger effort to increase access to King County Parks' 215 miles of backcountry trails by improving existing and building new trailheads.
King County Parks is continuing its trailhead improvement projects in the coming years, such as a new parking lot along the Middle Fork Snoqualmie Road, built in partnership with the Washington Department of Natural Resources, and at Pinnacle Peak Park in Enumclaw.
# # #

About King County Parks
King County Parks - Your Big Backyard - offers more than 200 parks and 28,000 acres of open space, including such regional treasures as Marymoor Park and Cougar Mountain Regional Wildland Park, 175 miles of regional trails, 215 miles of backcountry trails and a world-class aquatic center. By cultivating strong relationships with non-profit, corporate and community partners, King County Parks enhances park amenities while reducing costs.