Treat caddy
Repurpose an empty egg carton as a treat caddy for your homemade chocolates or other treats, and wrap it with wrapping paper and ribbon scraps. Inspired by a Better Homes and Gardens crafts idea.
Fair trade products available locally
Buying "fair trade" products helps ensure farmers and makers around the world earn a living wage. These decorative birds made in Haiti are an example. Many area retailers carry a few fair trade products, from food to clothing to home décor, and some stores in and near King County carry a fairly large selection, including:
Eyeglasses case
We made this eyeglasses case from two upcycled toilet paper rolls and repurposed fabric. No sewing involved! Visit the Homework external link blog for step-by-step instructions to make your own.
Local/Global food gift basket
If you and your friends have gotten hooked on the popular Vietnamese báhn mì sandwiches like we have, this makes a fun, original and tasty gift. The many Seattle-area Vietnamese restaurants and delis that sell báhn mì sandwiches inspired this basket, which we created from local, fresh ingredients including a baguette, pickled and fresh veggies and Vietnamese sandwich meat. Think farmers markets for the veggies and a thrift store for the basket!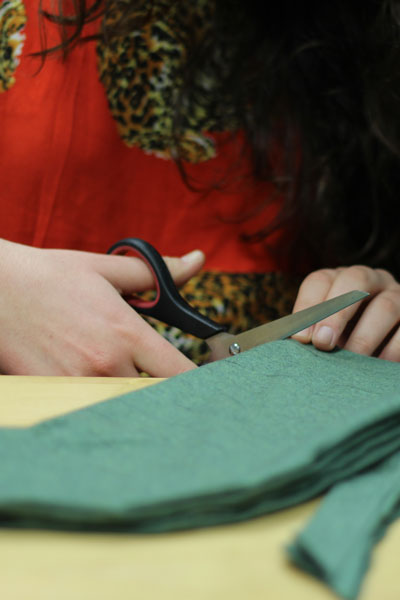 Keep old t-shirts and turn them into a repurposed produce bag with this tutorial from Delia Creates external link . Perfect for the farmers market lover in your family.
Tile coasters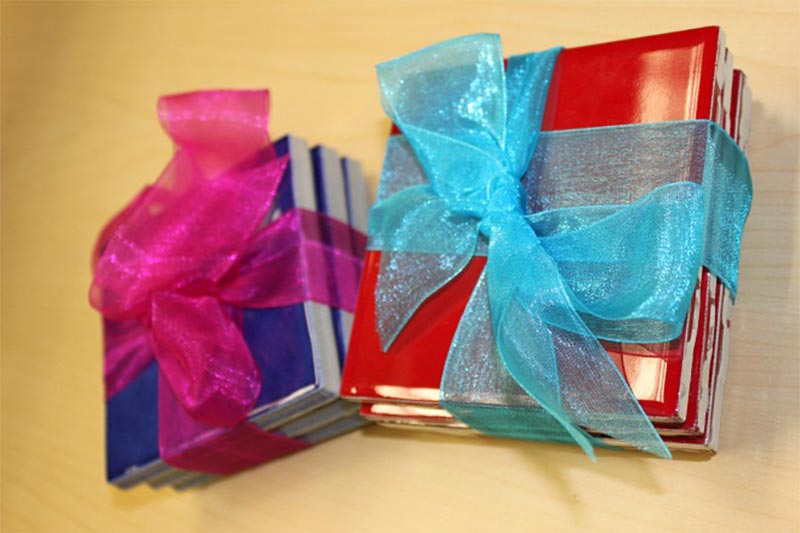 We found these colorful tiles at Ballard Reuse external link that make a great coaster set on their own. Just add some felt squares to each bottom corner to protect your furniture.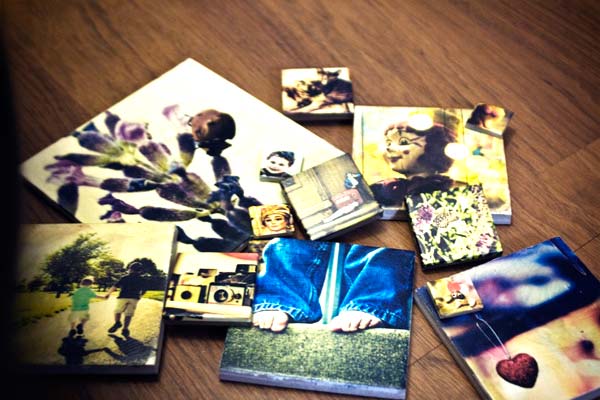 Want a heartfelt gift that isn't the usual picture in a frame? Use leftover tiles from a remodeling project or find them at a salvaged building material shop such as the Ballard Reuse external link . Then check out the Crunchy Betty blog external link for instructions on how to use your photo collection to transform the tiles into keepsakes.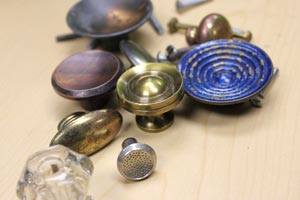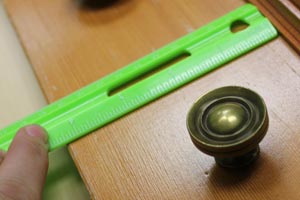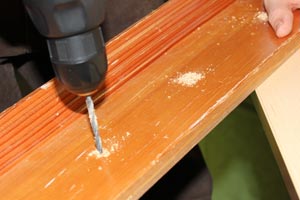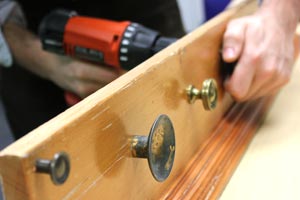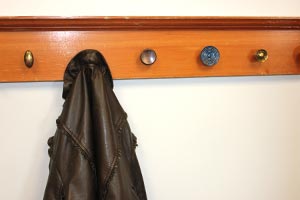 Salvaged building material stores are also full of old knobs and pieces of molding that can be used to make coat or bag racks for friends or family. In this case, we took a piece of old fir crown molding from Second Use external link in Seattle and added an eclectic mix of cabinet and drawer knobs. It's as easy as measuring, marking, drilling the holes, then screwing each knob into place. Give the gift of organization!
Wine cork trivet
Turn leftover wine corks into trivets using wood glue.
Homemade treats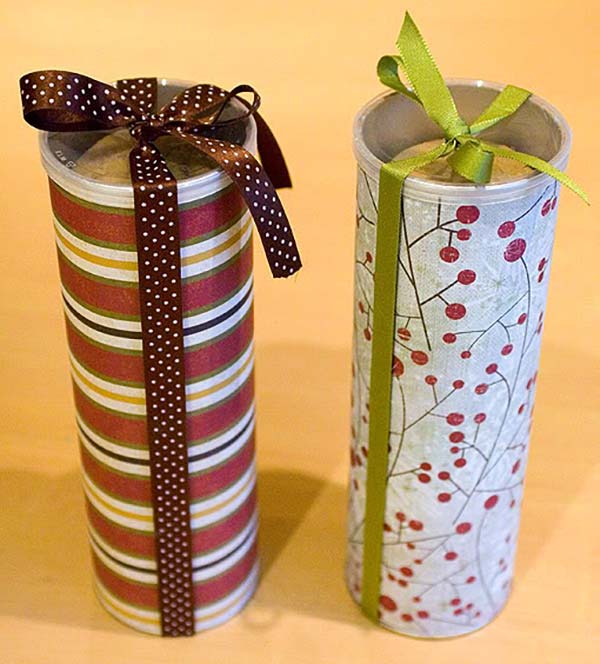 Bake your favorite holiday treat, then try this great idea from "a thousand words" blog (external) to keep them fresh and festive. Materials include empty potato chip containers, scrap paper or fabric, and reusable ribbon.
Hand warmers
We made these pocket hand warmers from an old fleece coat. Cut the desired shape, fill with rice and sew together. Place in the microwave for no more than 30 seconds to heat them up.
A year of experiences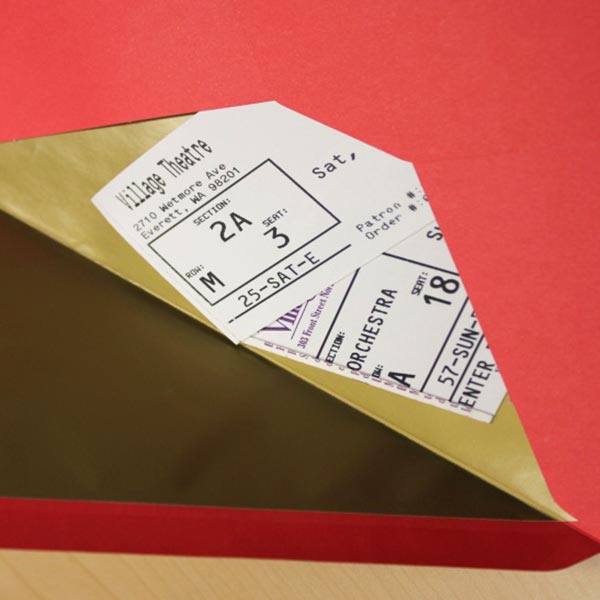 "Experience gifts" cut waste. If you can find businesses and organizations that offer gift certificates or tickets at a discount – for restaurant meals, massages, plays, concerts, sports events and more – you can also save money. We loved this idea from Find Joy in the Journey blog for a "Year of Dates" for your significant other. Create one envelope for each month of the year that includes an experience idea, tickets, gift card or certificate, or coupon to try a new activity.
More Tips – Give Green
Explore even more "experience gift" ideas while learning new and creative ways to reduce waste this holiday season!