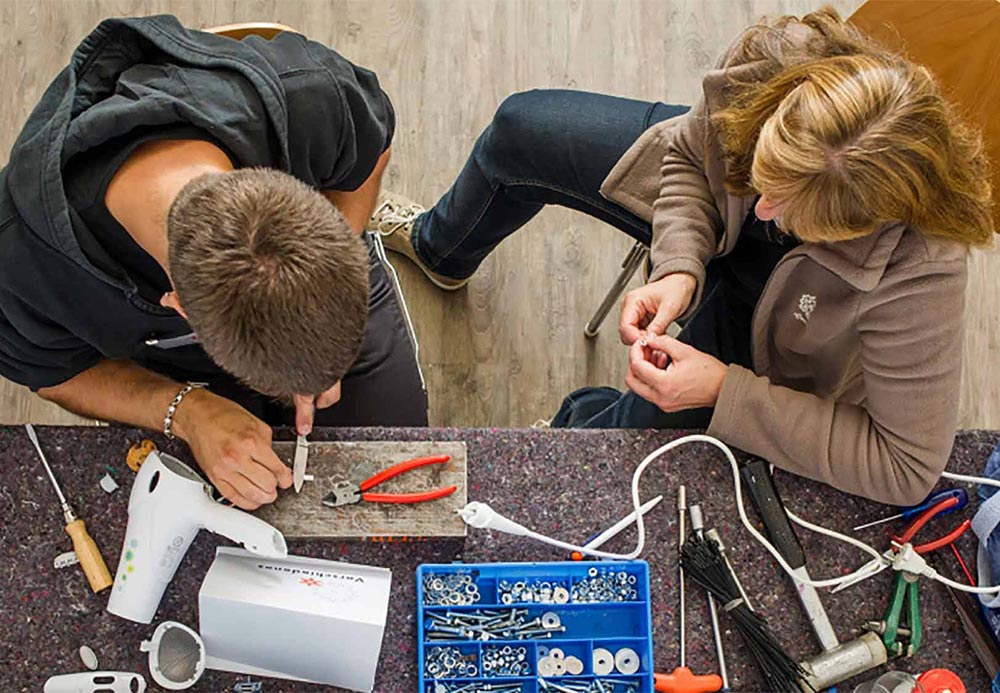 Vashon Fix-It Café
Four Vashon Fix-It Cafés have been held. For info about future Vashon repair events, visit Vashon Fix-It external link , e-mail info@Vashonfixit.com or visit their Facebook page external link .
These repair events are organized, hosted and supported by the Vashon Tool Library external link , Zero Waste Vashon external link and other Vashon groups and individuals.
The King County EcoConsumer program supports the Vashon Fix-It Cafe and Vashon Tool Library with technical assistance and funding assistance. The EcoConsumer program does not participate directly in the Vashon repair events, and is unable to do sign-ups or provide any detailed info about these events.