Desimone Levee Repair Project
The Desimone Levee was damaged by flooding in March 2014. King County requested federal levee repair assistance from the U.S. Army Corps of Engineers (Corps), and the Corps made extensive repairs in the summer of 2015. Several floods followed soon after the Corps completed repairs and before their plantings were well established, so the Corps completed smaller follow-up repairs in 2016. The Corps project is part of their Continuing Authorities Program under Public Law 84-99 (external link).
The Desimone Levee is located on the right bank of the Green River between South 189th Street and South 180th Street in the City of Tukwila. The damaged portion is near the downstream end of the levee, roughly where Cascade Avenue South and South 182nd Street would meet, if both were extended. The levee protects portions of Tukwila, Kent and Renton.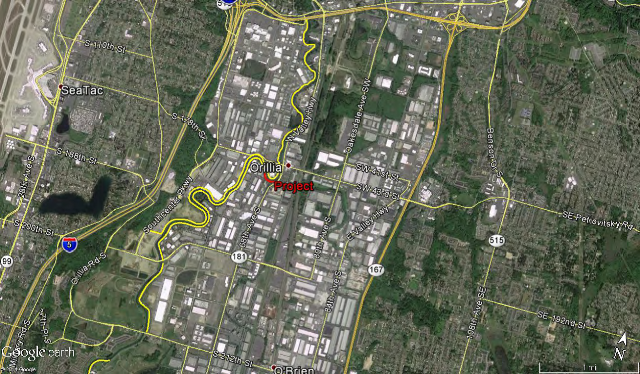 The King County Flood Control District is the local sponsor for the project. The local sponsor's cost share is estimated at $3.3 million, and the total project cost estimate is $8.8 million. This project is being carefully coordinated with the Briscoe-Desimone Levee Improvement Project, which is reinforcing the same levee with a steel sheet pile wall.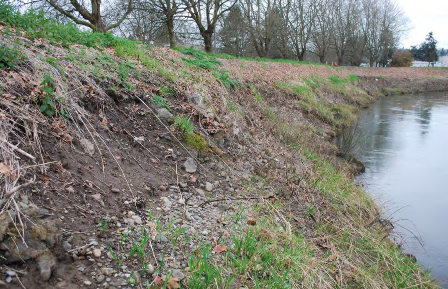 The Corps design provides a large volume of rock riprap that is intended to "launch" downward when flood flows cause scour along the toe of the levee. The design anticipates as much as 25 feet of vertical scour in extreme flood conditions. The large volume of rock riprap needed to protect against this scour was buried within the bank, which was excavated before the rock was placed. After the riprap was buried, the bank was restored with plants.
The first flood came just days after construction was completed, before willows or grass had established roots and cover to help resist erosion. While none of the flooding was severe, the fresh topsoil and plantings were largely unprotected and the river scoured them away from parts of the project without significant damage to the underlying rock riprap protection. The Corps has replaced the topsoil cover and lost plantings.
Previously, this same bend was to have been excavated and planted to provide habitat benefits as mitigation for the Briscoe-Desimone floodwall project. Alternative locations for floodwall mitigation are now being considered.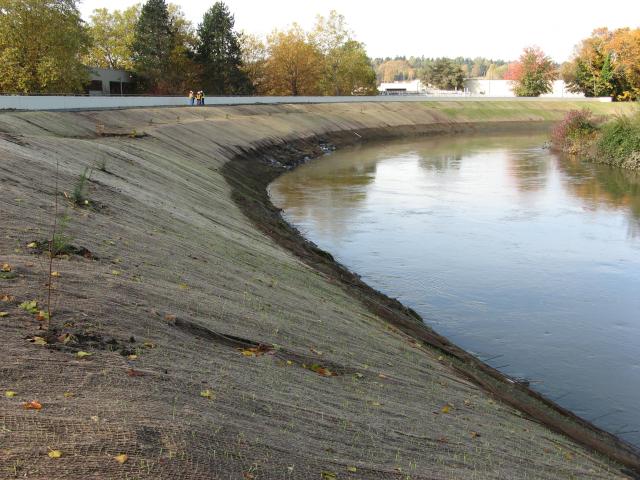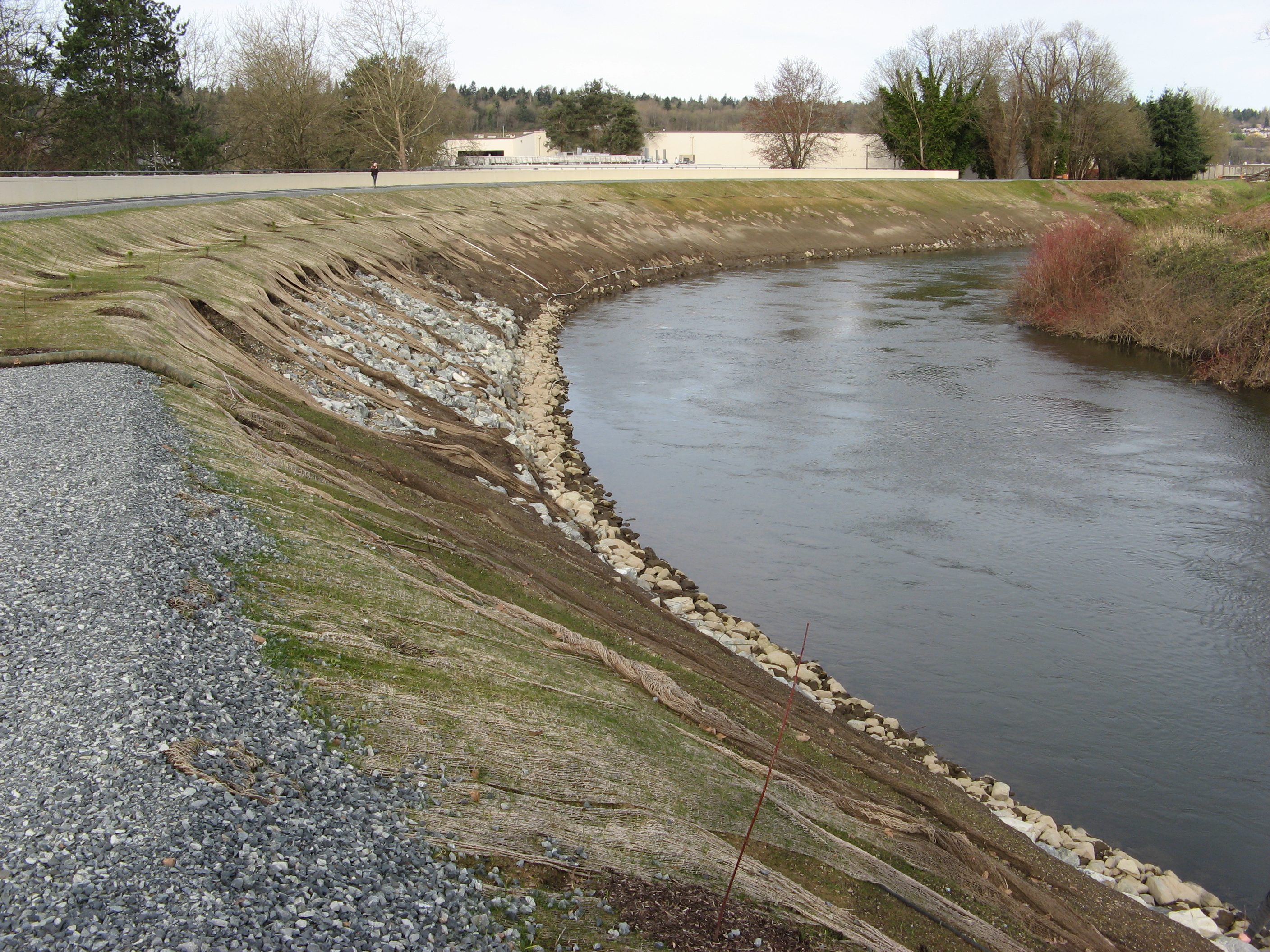 Project schedule
July 2015 - Mobilization and site preparation
Aug. - Sept. 2015 - In-water construction
Oct. - Nov. 2015 - Site restoration
2016 - Follow-up repairs of flood damages after construction
Project documents
For help using Acrobat files, please visit our Acrobat help page.
For more information about the Desimone Repair Project, please contact Tom Bean, Engineering Special Projects Lead, River and Floodplain Management Section, King County River and Floodplain Management Section.