Dykstra Levee Repair Project
The Dykstra Levee was damaged by flood water in March 2014. King County requested federal levee repair assistance from the U.S. Army Corps of Engineers, and the Corps is working to complete repairs in 2016. The levee protects people and property in the City of Auburn and in unincorporated King County.
The Corps project is part of their Continuing Authorities Program under Public Law 84-99 (external link). The King County Flood Control District is the local sponsor for the project and is contributing an estimated $360,000 toward the total estimated project cost of $1.8 million.
The Dykstra Levee is located on the left bank of the Green River in the City of Auburn. Its upstream end is at 12th Street Northeast, from which it runs along the riverbank 1.1 miles, through Dykstra Park, roughly to 24th Street Northeast, if extended. The project addresses damages in three separate locations:
Site 1 is immediately upstream of Dykstra Park;
Site 2 is upstream of 22nd Street Northeast as far as 19th Drive Northeast; and
Site 3 is in the 1600 block of Riverview Drive Northeast, roughly where V Street Northeast would meet the river, if it was extended south.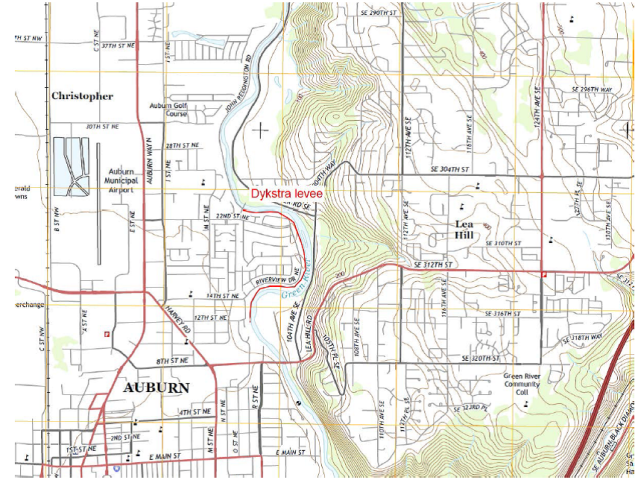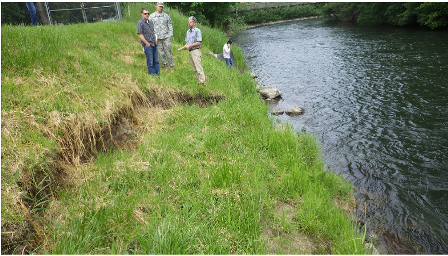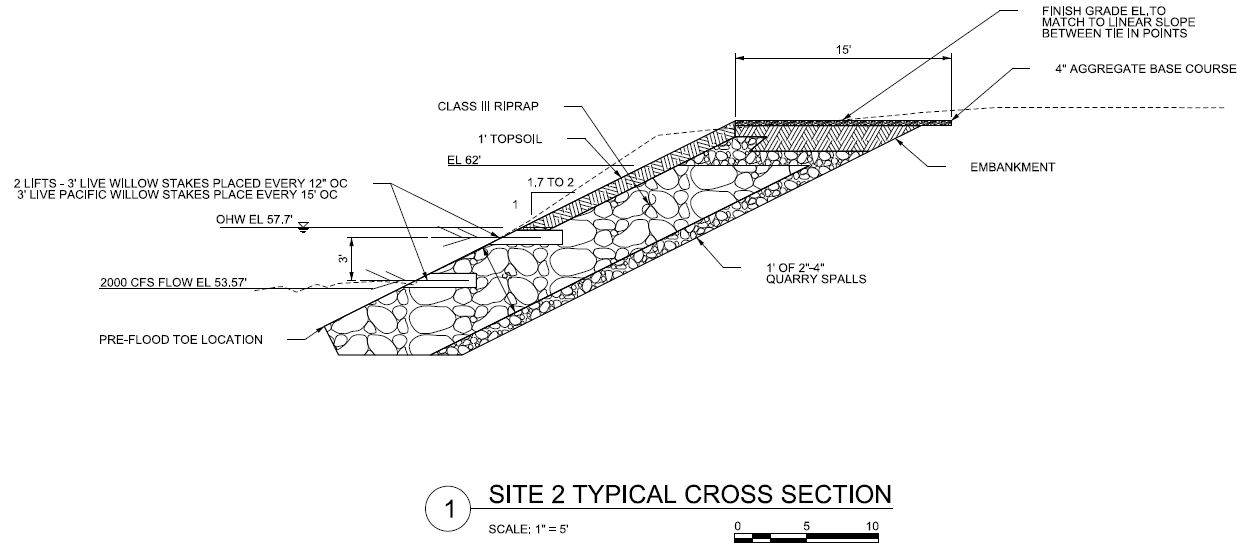 Project schedule
Late July, early August 2016 - Mobilization and site preparation
August and September 2016 - In-water construction
October and November 2016 - Site restoration
Project documents
For help using Acrobat files, please visit our Acrobat help page.
For more information about the Desimone Repair Project, please contact Tom Bean, Engineering Special Projects Lead, River and Floodplain Management Section, King County River and Floodplain Management Section.