Program and Project Effectiveness Monitoring
King County, Washington
Methodical project performance reviews help to inform future flood-reduction projects.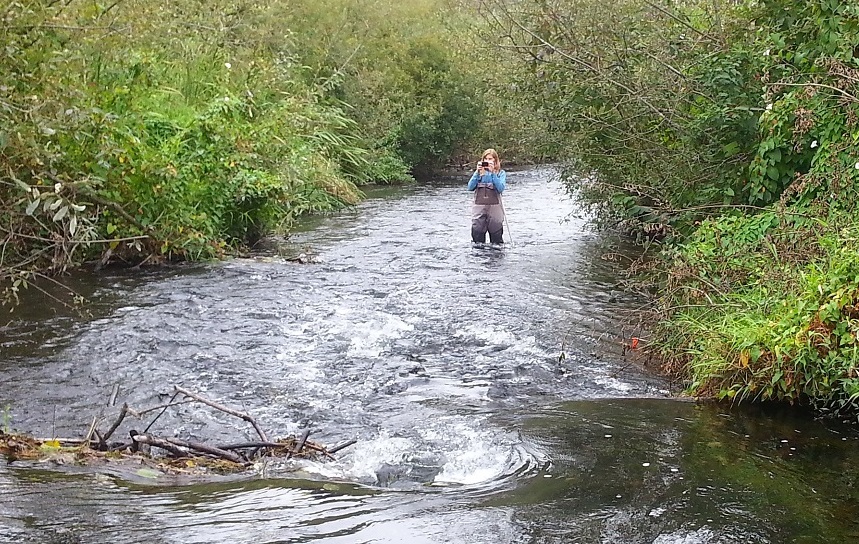 The River and Floodplain Management Section (RFMS) recently established an effectiveness monitoring program as a way to ensure that the actions and management alternatives King County undertakes are achieving their intended purpose.
The effectiveness monitoring program requires staff to conduct project performance reviews -- methodical examinations of capital projects to assess performance and identify maintenance needs. Staff then uses that information to guide adaptive management and future capital project design. These reviews compare post-project performance metrics to pre-project baseline conditions related to flooding and fish habitat. A review typically includes an assessment of project structures, flood protection performance, plantings, channel morphology and fish habitat.
Monitoring is a regulatory requirement for local, state and federal permit approvals, and RFMS's analyses and data demonstrate that we're meeting current permitting requirements. Our analyses also provide invaluable information to permitting agencies, enabling them to guide future projects and ensure limited public funds are spent appropriately.
Three general categories make up these project performance reviews:
Standard Monitoring: Generally used to demonstrate permit compliance, standard monitoring provides a broad base of information that enables project managers to prove permit compliance or to evaluate whether project objectives were met.

Enhanced Monitoring: Often mandated on larger, more complex projects, enhanced monitoring requires measurement of a suite of relevant attributes (water surface elevations, channel morphology, sediment routing, fish and wildlife habitats and riparian plants) over a long period of time.

Special Investigations: These are targeted monitoring efforts meant to address specific questions or floodplain management methods.
For more information about King County's monitoring program, see Program and Project Effectiveness Monitoring Framework (January 2015) (PDF, 1.2 MB).