Public involvement
North Mercer Island/Enatai sewer upgrade
Construction is starting across north Mercer Island and southwest Bellevue. This project has been years in the making and will involve four years of construction. Project work will be in heavily used public spaces and residential areas. Click on the storymap below to learn about:
What we are building
What to expect
Schedule and duration
Detour routes
What it will look like when we're done
How to reach us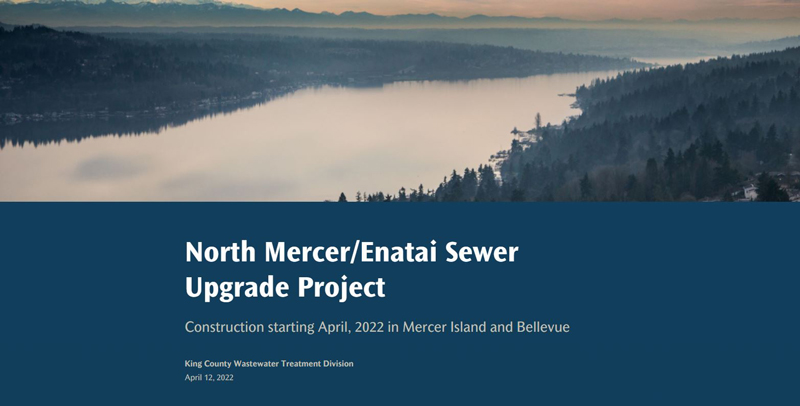 View meeting calendar.
How King County works with the community
King County works with the community to provide project information and identify potential impacts. Stay informed, stay involved as we share information through:
Individual meetings and briefings with interested community members and groups
Virtual meetings and open houses
Project newsletters and fliers
Flier boxes with updated information throughout the construction area
Project Web page
Email and text alerts
Contact us
Contact the community services leads at:
Emily Berry, 206-848-0698
Annie Pfeifer, 206-263-3203
NMEsewer@kingcounty.gov
24-hour construction hotline:
425-305-3578
Sign up for email or text updates
To sign up for email or text updates, please visit the project home page.