Limited-English speaking voter outreach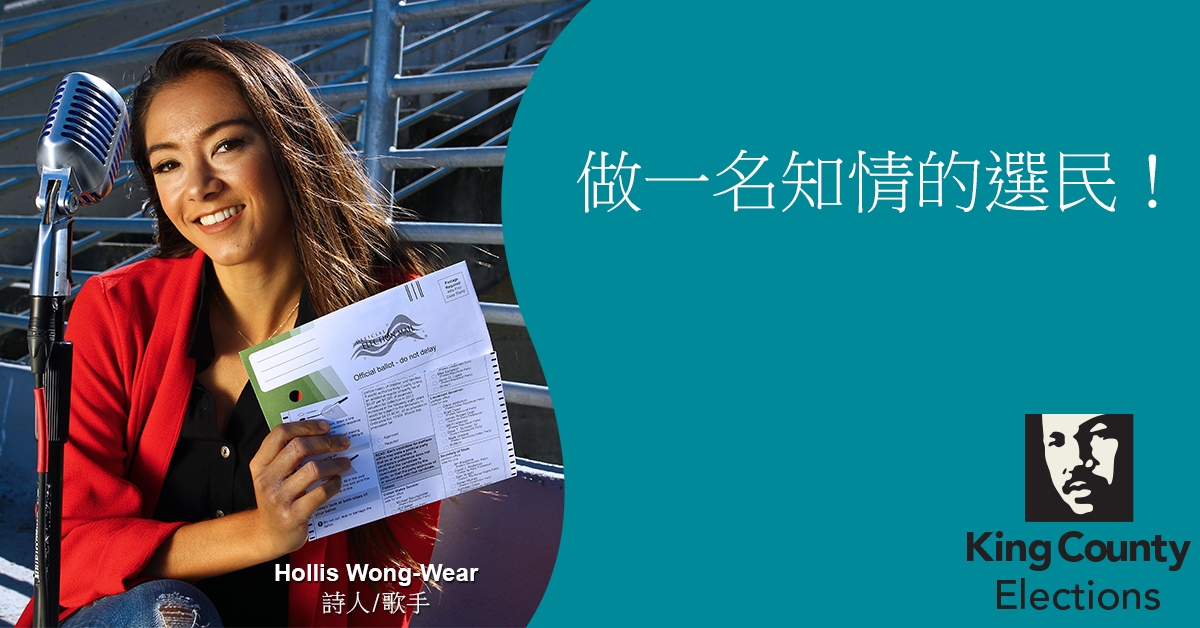 Facebook ad for the Be an Informed Voter campaign in Chinese

King County is a vibrant and diverse region, with residents from all over the world. Twenty-two percent of King County residents speak a language other than English at home and that number is on the rise.
In 2015, the Department of Elections, in partnership with King County legislators, took important steps to expand access to these individuals. As a result of legislation passed by the Council, Elections will begin offering ballots, voter pamphlets, signature verification letters and all other voting-related materials in Spanish and Korean in 2016 (in addition to English, Chinese and Vietnamese). According to American Community Survey Data, there are approximately 126,437 and 22,062 residents of King County who speak Spanish and Korean, respectively.
Also in 2015, Elections applied for and won an Equity and Social Justice Opportunity Grant to run Facebook ads depicting local Chinese and Vietnamese celebrities. These ads raised awareness about the importance of returning your ballot early and reading the instructions when filling out your ballot to minimize errors. The campaign reached 17,011 individuals with minimal spending.
In addition, new voting guides were published in 10 languages: Amharic, Chinese, English, Korean, Punjabi, Russian, Somali, Spanish, Ukrainian, and Vietnamese.
Sign up for email or text notifications