Mapping voter turnout drives improvements
In 2015, Geographic Information Services (GIS) began mapping election data to identify areas in King County with significantly lower turnout and voter registration rates. The maps were able to show the percent of eligible, voting age citizens who are registered by Census Tract (a specific geographical region). King County accounts for nearly a third of the registered voting population in Washington, with an overall 80 percent registration rate. By identifying geographic areas with relatively lower registration and turnout, King County Elections and our stakeholders can now utilize this information for education and outreach efforts in those communities.
GIS also began a new process of mapping voter turnout by precinct on a yearly basis to identify trends that can help improve our work with civic education and community engagement. This information, previously done every few years, will also help identify trends in voter participation and turnout throughout the county.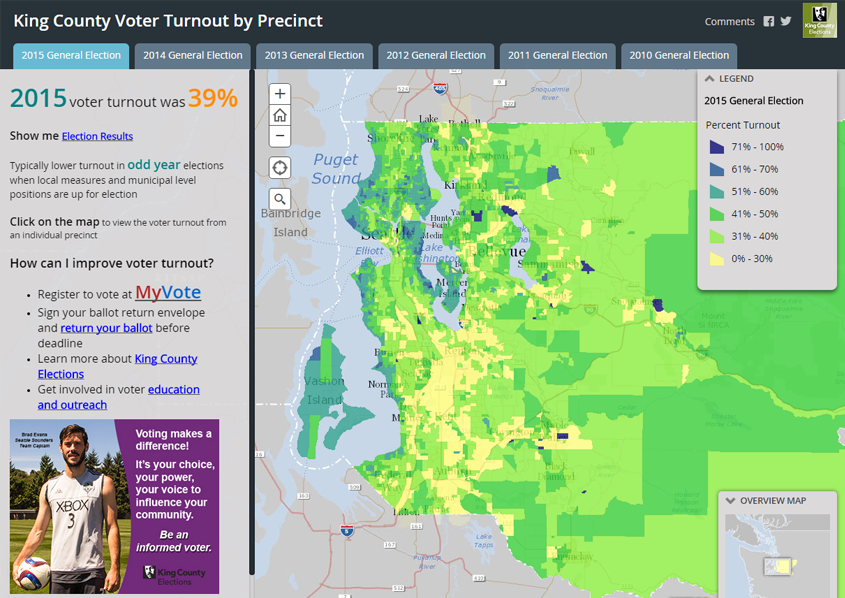 Mapping application for voter turnout

Sign up for email or text notifications