Voter input drives updated website
A complete refresh of the Election's website made information easier to access and more mobile friendly.
In 2015 the Elections Department completed a website redesign. The new website was designed using data from online surveys and an extensive, hands-on usability study. The project team completed a content audit of more than 135 pages to ensure that information was helpful, understandable and relevant to customers. Several members of the Elections staff attended a Writing for the Web class to help produce new content and a governance plan was established to ensure on-going management and monitoring of web content. The more user-friendly and mobile-responsive website launched on December 15, 2015.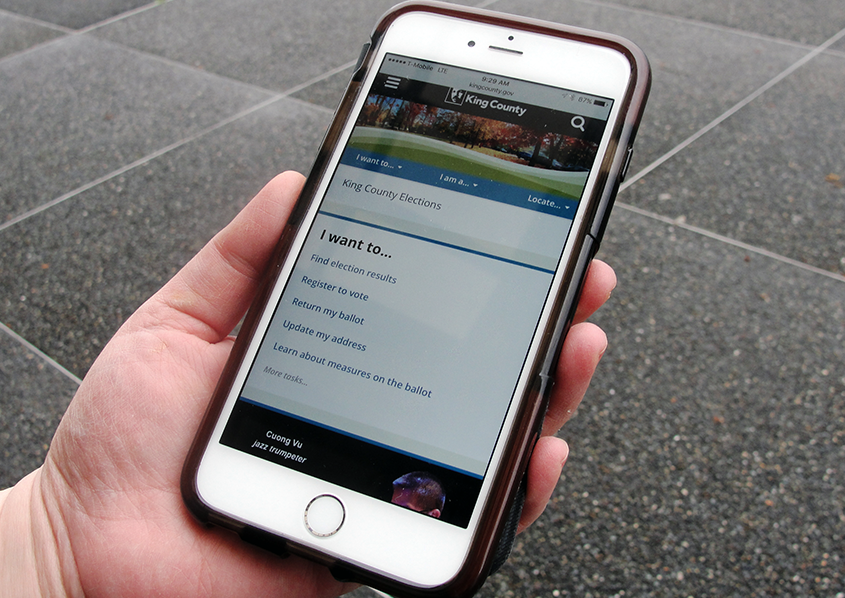 King County Elections redesigned website on a mobile phone

Sign up for email or text notifications