King County Regional Donations Connector

Ways to help and get help during COVID-19
Alert: Effective Thursday, October 1, 2020, King County's Donations Management Branch will be shut down and the email inbox will no longer be monitored. If you would like to make a donation to the County, please contact the Logistics Section at rcecc.logs@kingcounty.gov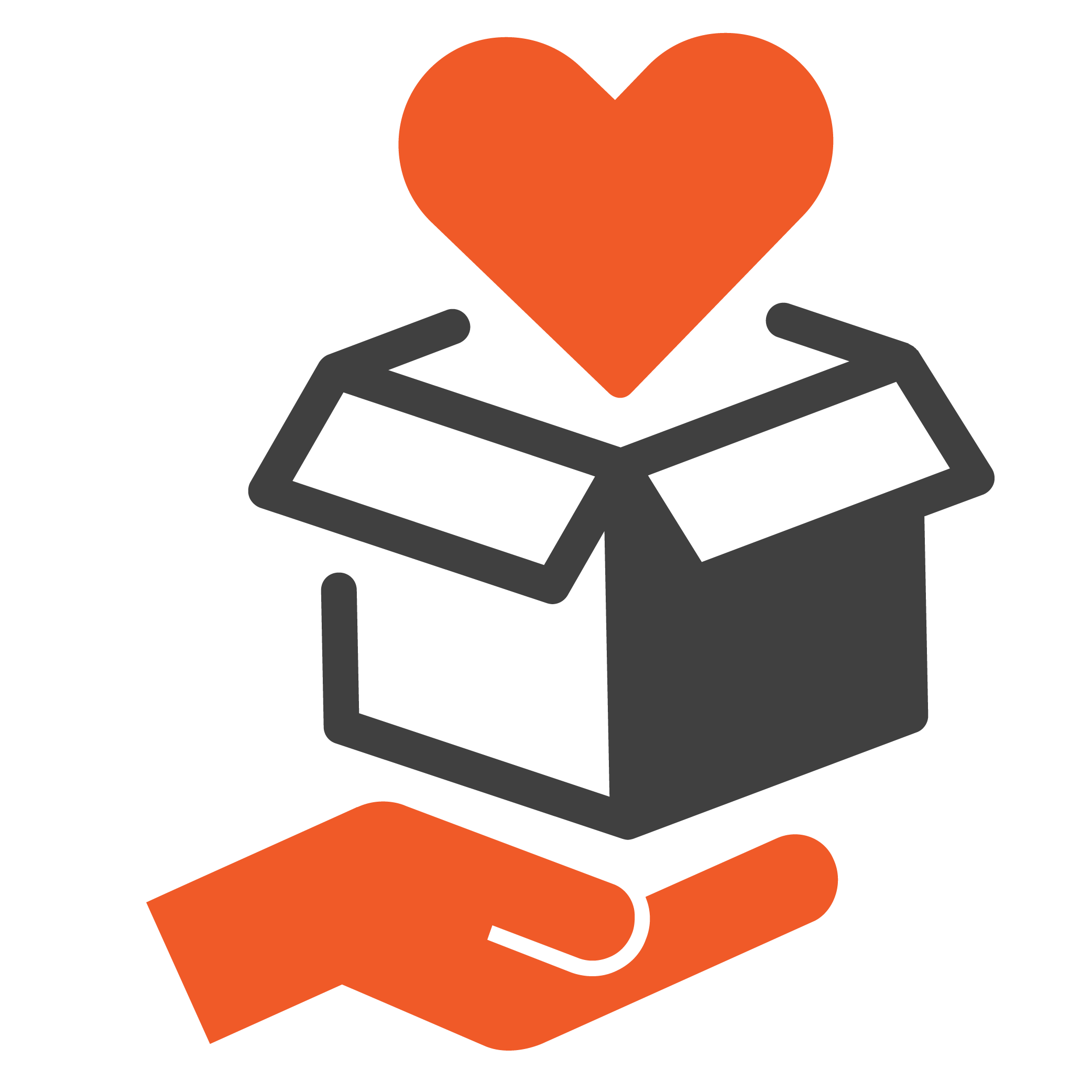 What's in need
For the response
Infrared thermometers
AAMI (Association for the Advancement of Medical Instrumentation) Level 2 surgical gowns
N95 masks (preferred model 3M)
Sanitizing wipes
To donate supplies to healthcare facilities and first responders, please email us at rcecc.logs@kingcounty.gov
For community-based organizations
Infrared thermometers
Personal Protective Equipment (PPE) including masks, gloves, face shields, etc.
Hand sanitizer
Sanitizing wipes
Cleaning supplies
Non-perishable food
Hand-made masks
To donate supplies to community organizations, please visit the King County Regional Donations Connector.
Find ways to get help
Developed by King County's Office of Equity & Social Justice, this guide includes resources for everyone, including undocumented immigrants, small businesses, the unemployed, and those who need help with housing, utilities, food or cash. Resources are also available in 20 different languages.
Food
Healthcare
Utility bills
Finances
Other needs
Call 211 or visit the Crisis Connections website if you need help accessing food, social services, or other emergency assistance.
Unemployment insurance
Business continuity and resiliency
About these efforts
King County government is working with regional private and public sector organizations to direct donations to agencies in need – and the people they are charged to serve during the novel coronavirus (COVID-19) outbreak. As the response effort moves into a critical phase, people, businesses and non-profits are searching for an effective means to make sure services, supplies and funding reach health care providers, first responders (e.g. firefighters, law enforcement, medical and healthcare providers), and social service entities working on the front lines.
Toward that end, we have established the King County Regional Donations Connector to serve three purposes:
Provide a system that allows donations and offers of assistance to be used in the response effort.
Provide an online "marketplace" where offering organizations can be matched to those in need.
Provide the public with an easily searchable list of resources.
Donating individuals, agencies and businesses are invited to share what they have to contribute (i.e. funding, surgical supplies, masks, counseling etc.) and link up with frontline organizations.
Thank you to the following organizations who have already contributed:
Alaska Airlines - Seattle-Tacoma Int'l Airport (SEA) for donating entertainment tablets for patients at our field sites
A-SHOC Energy Drinks for 47 cases of energy drinks for first responders (for fire stations and the National Guard)
AT&T for 65 phones to distribute to outreach organizations for distribution to homeless individuals
Atoms, Inc. for 14,000 cloth face masks for distribution to Public Health -- Seattle & King County and community health centers
Blue Water Taco Grill for 40 boxes of lunches for the King County Emergency Management response team
Bouchard, Tom, for 100 face shields
Brotman Baty Institute for Precision Medicine for 2,000 isolation gowns, 8,800 face shields, and 1,000 nitrile gloves
Coca-Cola for providing ongoing donations of Powerade and water to patients at the Assessment and Recovery Centers and for a donation of 1,900 cases of Powerade to Food Lifeline, as well as 116 cases of soft drinks and smart water
Couillard, David (Centre Coast) for 18 laser cutter face shields
Coupang for 2,400 N95 respirators
Creator Space for 1,350 ear Savers
DoorDash for providing lunch for 35 of our first responders
Dude Products for 6,000 sanitizer wipes to be distributed by the Department of Community and Human Services to individuals experiencing homelessness
Eastside Fire & Rescue for 35 oxygen masks to support the Assessment and Recovery Centers
Facebook Oculus for 940 face shields
Facebook Seattle for donating more than 85,000 gloves, masks and thermometers
Ford Motor Company for 20,000 face shields
Fuzell-Casey, Jacquelyn

for 300 FDA-approved latex-free gloves
Garcia, Xander

for 6 boxes of nitrile gloves
Guangdong Shenpu Technology Company Ltd for 4,000 surgical masks
Harbor Wholesale Foods for 45 cases of nitrile gloves
Heller, Geoffrey for 50 3D print face shields
JPMorgan Chase & Co. for 25,000 surgical masks
King County Library System for e-library cards to people staying at the Assessment and Recovery Centers to stream movies, music, and e-books on the donated tablets
Madison Park, Madrona and Capitol Hill Neighbors bought tulips grown by Hmong Farmers of Pike Place Market for 40 bunches of tulips to brighten the day for workers at the King County Emergency Operations Center
Maker Force for 1,000 ear savers
Nordstrom for 50,000 surgical masks
Pacific Market International for 48,000 surgical masks
Pacific Science Center for donating 1,000 masks and 800 gloves
Paolini, Monica for 100 surgical masks and 15 KN95 masks
PDX Hackerspace for 100 face shields, the first shipment of several hundred anticipated, and 2,970 ear savers, and 70 NIH-approved Budmen Face Shields
Pete's Milk Delivery for 220 cases (12 cans @ 12 oz each case) of Olipop, a prebiotic drink
Port of Seattle for donating over 8,300 N95 respirators
Provide Now for 4,000 gloves, 600 masks, 247 two-ounce containers of hand sanitizer, 168 one-ounce containers hand sanitizer, along with tents, tarps, socks, underwear, wool blankets, sleeping bags, toiletries and cleaning supplies
Rapid Relief Team for donating 525 food buckets (equivalent of 2,100 meals) to Rainier Valley Food Bank and Mary's Place
SCGC Capital, Inc. (coordinated by Li Li), Inspur USA, Inc. (coordinated by Joe Jin), Mei-Yea Liao and the Gates Foundation for buying 770 tablets and charging stations to provide telehealth services for our Assessment and Recovery Centers
Seattle Entrepreneurship Club for 2,000 N95 masks
Seattle Municipal Court for 6,500 nitrile gloves
See's Candies for a variety of chocolates and goodies for staff at the Emergency Operations Center
Starbucks for twice daily coffee and pastries deliveries to the Assessment and Recovery Centers (total of 192 coffee travelers and 1200 pastries)
SYL Foundation for 5,000 disposable surgical masks and 100 protective gowns
Taiwanese Chamber of Commerce of North America for their generous donation of 30,000 disposable masks
Taiwanese Chamber of Commerce of Seattle for 15,000 surgical masks and 4,800 KN95s
Taiwanese community for raising more than $45,000, with which they bought and donated more than 12,500 isolation gowns
Taiwanese Government for 10,500 surgical masks
Tesla Stem High School for 400 face shields
Tito's Handmade Vodka for 450 gallons of hand sanitizer with two pumps and one pallet of 375 ml. bottles, along with 2,100 KN95 masks, 2,400 nitrile gloves and 100 spare empty bottles, along with 1 pallet of small bottles and 2 pallets of gallon-sized sanitizer (1,000 small bottles are reserved for the Urban League). And for an additional donation of more than 300 gallons of sanitizer for distribution to community-based organizations.
UberEats for transporting the Starbucks coffee and pastries to the Assessment and Recovery Centers, providing 2,000 promo codes up to $25 to Assessment and Recovery Centers for staff and patients, 75 promo codes up to $25 for Friends of the Children Seattle, and food distribution from Tukwila Food Pantry to area households for two weeks.
UFCW21 for 420 N95 respirators, 3 P95 One Step, 1,000 surgical masks, 150 other masks, 9,200 exam gloves and 100 sterile alcohol pads
University of Washington Department of Chemistry for 50 boxes of nitrile gloves
Washington City Light for 280 disposable gowns and 50 KN95 respirators
Washington Lions District 19-B for 240 gal. of hand sanitizer
We Got This Seattle for hot meals to all staff and residents at the Assessment and Recovery Centers:

Shoreline: 120 total meals (3 days for 40 staff) for 1.5 weeks
Kent: 50 total meals (2 days for 25 staff) for 1 week

Wildwood Spirits Co. for 75 gallons of hand sanitizer
Xander Garcia for 6 boxes of nitrile gloves
Who is the Connector for?
Private and public entities with something to donate
Community and faith-based organizations with specific needs
The general public who wants to help in practical ways
What types of donations are allowed?
Funding
Food - Contact your local food bank.
Non-perishable goods

Medical supplies
Sanitary supplies

Facility space
Services

Counseling (legal, mental health, etc.)
Labor
Janitorial
Catering
Event planning
What's not included?
Volunteers. Please visit United Way or other local volunteer organizations for opportunities to service your community.
COVID-19 information
For COVID-19 information and resources visit kingcounty.gov/covid.
For general questions about COVID-19 in Washington State call the Washington State COVID-19 Information Hotline at 1-800-525-0127. Say your preferred language when connected.
Request an accommodation
If you have a disability and need accommodation, email publichealthaccommodations@kingcounty.gov.
Isolation and quarantine requests
For isolation and quarantine requests contact the King County COVID-19 Mobile Isolation and Quarantine Program at 206-848-0710. Staff are available 7 days a week from 8 a.m. to 6:30 p.m.
206-296-3830
Toll Free 1-800-523-5044