The HR Shared Services team in DES provides service delivery for Records and Licensing Services (RALS), the Business Resource Center (BRC), the Office of Emergency Management (OEM), and the Office of Risk Management Services (ORMS). Our services include talent management, leave administration, ADA requests, training and organizational development, performance management, workforce equity, employee relations, and more.
Kim Bess serves on the HR Shared Services team as the HR Manager for the Records and Licensing Services (RALS) Division. She partners with management on providing coaching leadership skills, oversees talent acquisition, employee engagement, and workforce management consultation. Kim also provides employee and labor relations, training and development, EEO and diversity, and HR support across the business in areas including organizational design, performance management, leadership development, succession planning, workforce planning, and diversity and inclusion.
Kim has been with King County for 17 years in a variety of roles, beginning with Department of Natural Resources and Parks (DNRP) Wastewater Treatment Division supporting the Renton Treatment Facility Operations Manager in an executive level administration role. She progressed to the DNRP Solid Waste Division, primarily focusing on HR for the operations section.
Kim is passionate about equity awareness and serves on several committees to support this King County initiative. Kim travels during her spare time to Arizona where she was raised and is an avid University of Arizona fan and alumnus!
Sharon Gartrell-Henderson is a Human Resources Manager I, providing HR support to the Airport Divisions and Office of Emergency Management.
Sharon brings experience from the aviation, IT software and health care industries as a human resources professional in systems program management, human resources field operations and employee relations. Sharon is a true "Washingtonian," she was born and raised in Seattle, attended Garfield High School, and holds a Bachelor of Arts Degree from Washington State University. She enjoys watching sports, golfing, and traveling with family and friends. She frequents Tucson, Arizona throughout the year with her husband who is a devoted Arizona State alum.
Josh Isgur is a Senior Human Resources Generalist supporting the Shared Services team. He came to DES from King County Metro Transit, where he worked nearly five years across HR functions and divisions, most recently as a Senior HR Business Partner. Before joining King County, Josh worked in HR and Program Management roles in the private and non-profit sectors. He is a native Seattleite and product of Seattle Public Schools, where his parents also spent their careers (go Washington Middle School Jr. Huskies!).
Josh received his master's degree in Public Administration, B.A., and a Certificate in Human Resource Management from the University of Washington. He enjoys cooking, reading, and traveling with his partner Sarah, and most of all spoiling his "fur child," Mr. Macaroni the French Bulldog.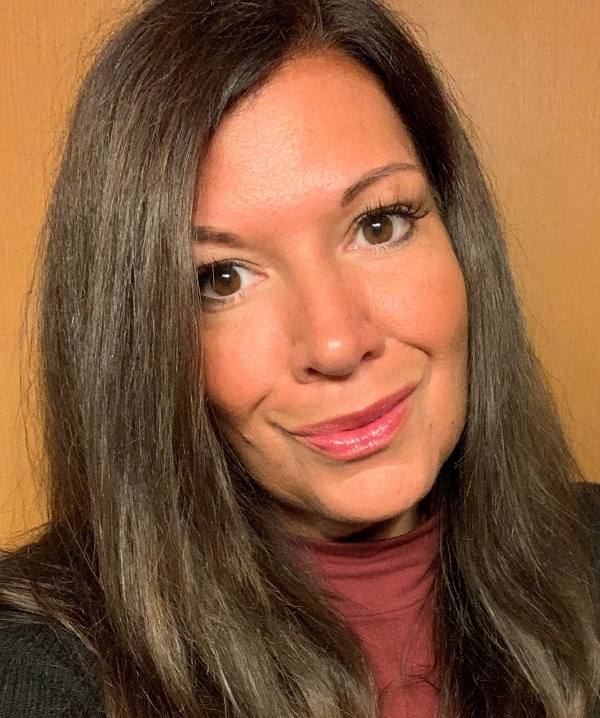 Christina Jamerson
is a Talent Advisor supporting the Human Resources Shared Services team.
She has worked in Human Resources in talent acquisition, program management, employee development and training, and in system administrator roles before joining King County. She previously worked in Public Health and the staffing industry as a Human Resources Business Partner and brings additional experience in risk management, employee relations, succession planning and workforce planning.
Christina has a passion for people and human resources and enjoys helping find top talent while supporting our hiring managers. Being able to use out of the box approaches and equitable practices in hiring fuels her passion and purpose!
Christina loves to travel, garden and spend time running, hiking, kayaking and enjoying all the Pacific Northwest has to offer. She lives with her family, including two dogs, two cats, two rabbits and a beautiful view of Mount Rainier.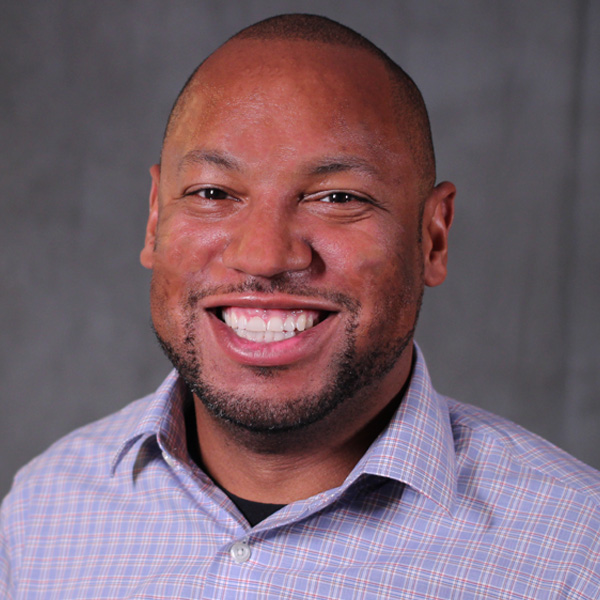 Robert James is the senior Human Resources business partner for the Department of Executive Services. Since 2015, he has served as the lead representative and strategic business partner for the HR Shared Services work unit. He has been instrumental consolidating and delivering daily HR services for four divisions and offices within DES. Robert also serves as the executive-level recruiter for the department. Robert has been with King County for 13 years in a variety of roles, beginning in Metro Transit as a technical information processing specialist and progressing though various HR roles prior to joining the DES Director's Office.
Robert is a dedicated public servant and known throughout King County as an HR practitioner who sees the big picture, thinks outside of the box, and has a thoughtful approach to HR service delivery. Robert loves to travel and has many stories and experiences about his adventures around the country and world. His travels and life story inform his worldview and his work here at King County. Robert received a bachelor's degree in public administration from San Diego State University.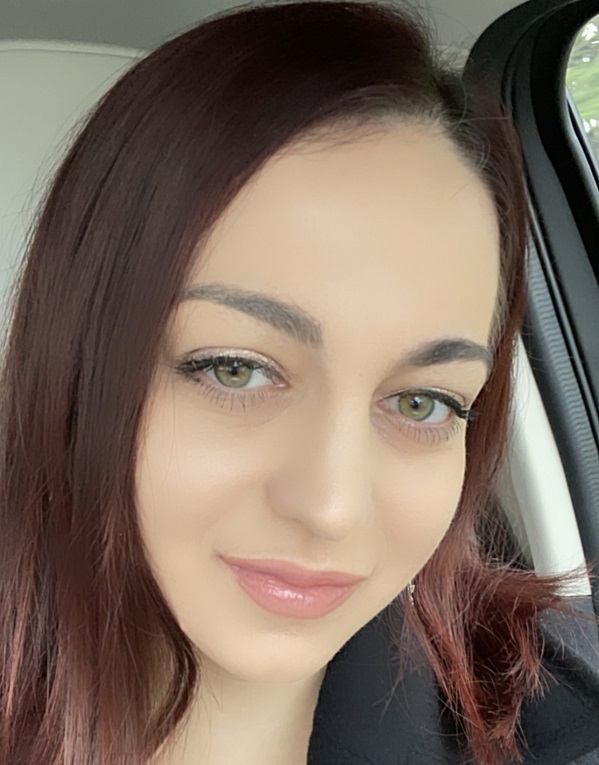 Emiliya Makaryan is in a special duty assignment as a Human Resources Associate. She provides support to the Talent Solutions Team in all aspects of recruitment and onboarding.
She has been with King County for 12 years in a variety of roles starting with Department of Public Defense in 2010. Prior to her current assignment, Emiliya spent three years in DES' Fleet Services Division serving as a Confidential Secretary and later as Administrator I. She enjoys working with employees across the county and brings strong a work ethic and great organizational skills to the team. Emiliya is a strong advocate for equity and social justice.
A trained pianist, Emiliya spends her off time with her young children and friends.
Brittney Marzest is a Talent Advisor supporting the Human Resources Shared Services team. She worked in Human Resources for nine years in program management and talent acquisition roles before joining King County. She previously worked at Seattle University and at Nordstrom. Early on her in career she discovered her passion for Human Resources and supporting people processes. Brittney finds great joy in finding the best talent and supporting hiring managers. She received her Master of Science in Human Resource Management from the University of Southern California.
Brittney is a Seattle native and grew up in the Central District. In her spare time, Brittney enjoys reading novels and cooking.
Lisa McFarlane
helps the Talent Advisors coordinate employee recruitments from start to finish, from posting positions, scheduling and onboarding new employees.
Lisa started with King County in 2012 in Records and Licensing Services as Administrative Specialist III for the Archives, Records Management and Mail Services (ARMMS) section. A year later she moved to the RALS Director's Office where she held multiple positions including Fiscal Specialist III, Business Finance Officer I and Administrator I. Before coming to King County, she worked in various roles in customer service and as an Accounts Payable Supervisor for McCaw Communications (now AT&T Wireless).
Lisa was born and raised in Seattle. She has been married for more than 25 years and is the mother of three children. Outside of work, she spends lots of time with family and at high school sporting events. She loves to read, draw, do calligraphy, and enjoys murder mysteries and scary movies.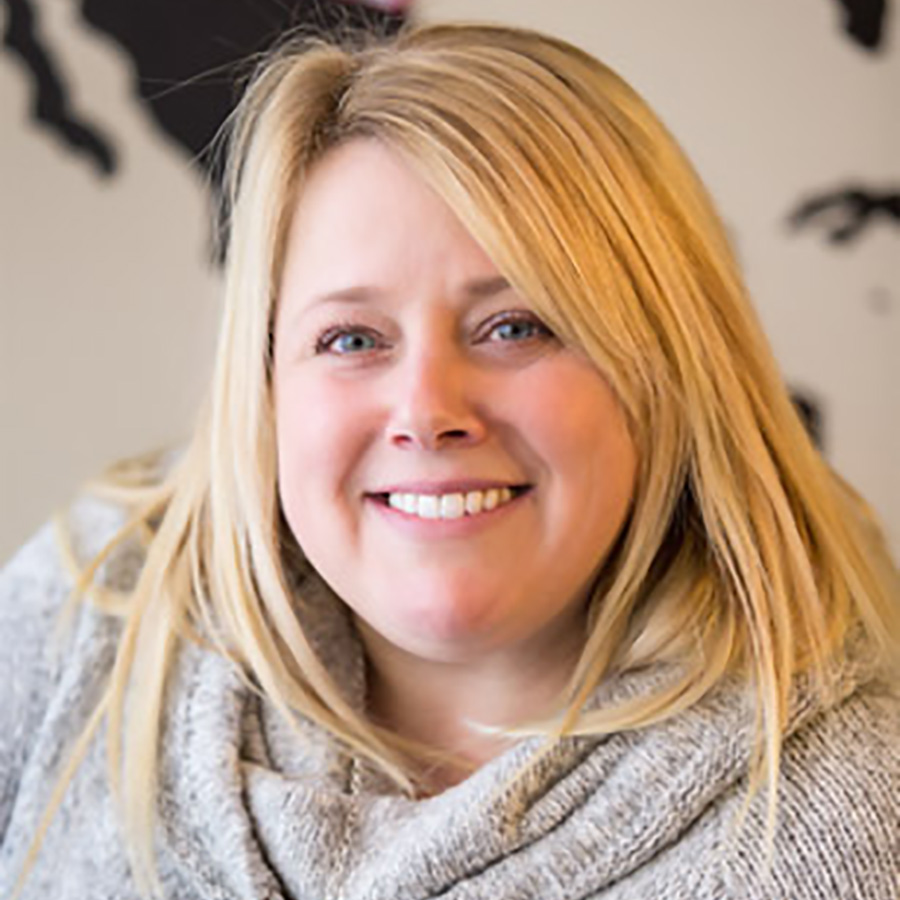 Kelli Williams is the Human Resource Manager for the Department of Executive Services. She leads a team of 16 HR professionals who provide direct HR support to the 9 divisions/office within DES. Kelli joins us from the Office of Risk Management where she served as a deputy director focusing on open government and transparency programs including the Public Records and Ethics Programs. Prior to working in Risk Management, Kelli was the Director of the Office of Civil Rights working to enforce the County's Fair Employment, Fair Housing and Public Accommodation Ordinances. Kelli joined the County in 1997 in the Department of Judicial Administration and has held various roles in the Prosecuting Attorney's Office in both the Civil and Criminal Divisions.
Kelli enjoys spending time outdoors with her husband Jeff and dog Millie and loves to cook, read, wine taste and travel.