Judge Patricia H. Clark
Children and Family Justice Center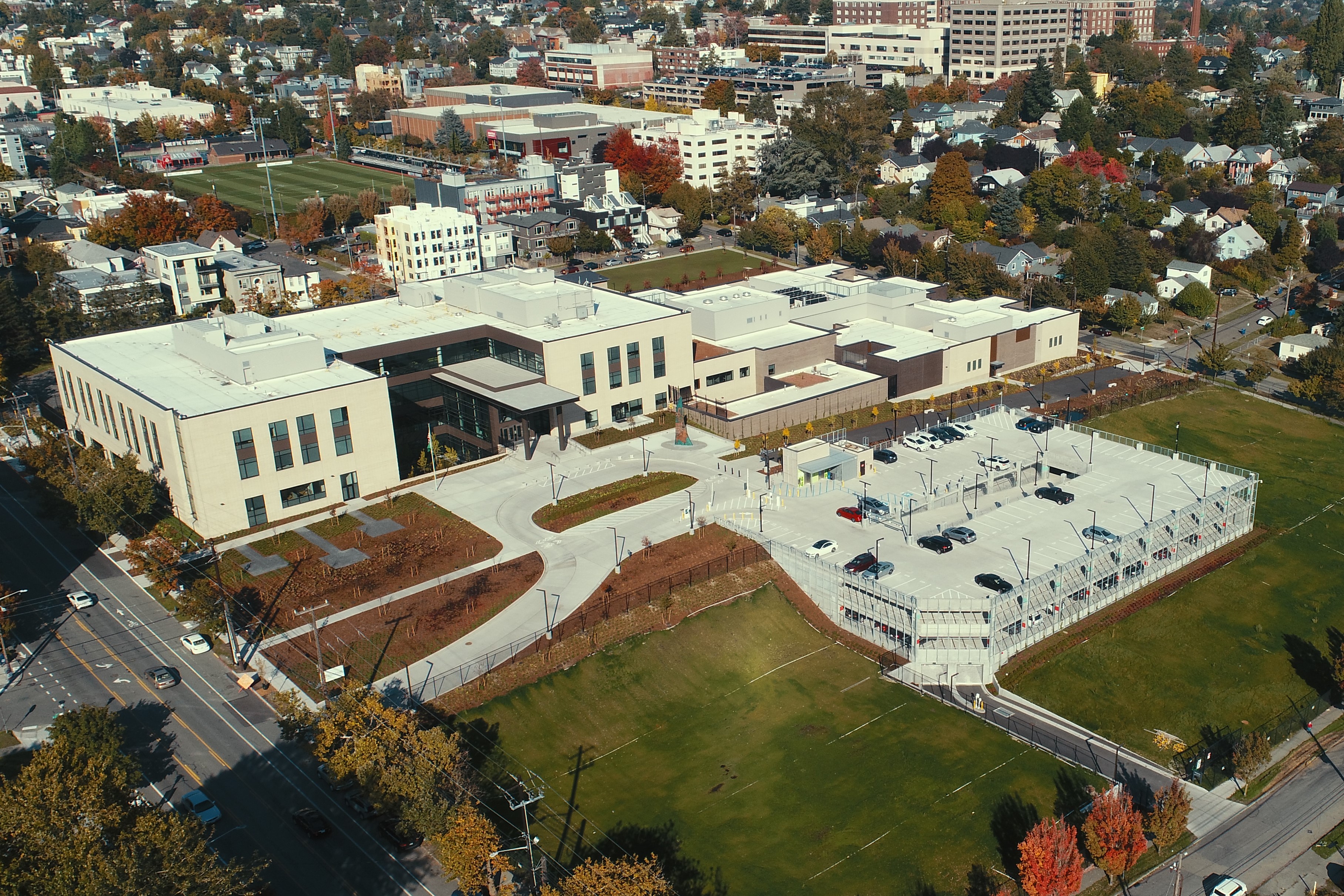 The Judge Patricia H. Clark Children and Family Justice Center (CFJC) is located in Seattle's Squire Park neighborhood. The four-story facility delivers on a holistic approach to serve justice-involved youth and their families. It was officially opened for occupancy in February 2020, and is now certified LEED Gold by USGBC.
Courthouse amenities include spacious, window-lined courtroom lobbies that maximize natural light, 10 courtrooms with ample gallery seating for families, confidential meeting spaces for youth and parents to meet with their attorneys, counselors, and program managers. The detention facility is designed with King County's goal of zero youth detention in mind and, as the population of detention declines, living spaces can be converted to non-detention program areas. The CFJC has 100 fewer beds than the former Youth Services Center.
The project concluded in late summer 2021 with the introduction of the Alder School, a 360-stall parking garage, a pedestrian tunnel connecting the garage to the CFJC, and a public plaza.
When granted authority for design-build delivery in 2013, the CFJC was the largest design-build building public project in Washington state (Federal, WSDOT and private projects excluded). And, in 2020, the project was honored with nationals awards from the Design-Build Institute of America (DBIA) and the Engineering News-Record (ENR):
National Award of Merit in the Federal, State, County and Municipal category -

DBIA



Best project in the Government/Public Building category -

ENR