Alder School and Parking Garage



Phase 1B of the design-build includes the construction of the Alder School, a 360-stall parking garage, a pedestrian tunnel that will connect the parking garage and the courthouse and a public plaza space. Construction is underway, and scheduled to be complete in late summer 2021 - scroll down for construction updates and photos.
Alder School
The scope of the Alder School construction is a one-level, 5,200 square foot school facility abutting the southern side of the CFJC, east of the main entrance. The Alder School will feature five classrooms, associated support spaces and a courtyard centrally located between the school and the CFJC. The future incumbent agency will have a newly designed space that accommodates individualized learning paces.
Parking Garage and Pedestrian Tunnel
The 360-stall structure's top floor will be at ground level on its north side and two floors above ground on its south side, and the pedestrian tunnel will be located on level two. Onsite parking will be available to visitors on court business and to CFJC employees; visitor ingress and egress will be located on 12th Avenue, employees will access the garage from East Spruce Street. Easy-to-navigate wayfinding signage will be placed throughout the garage to help guide visitors to the courthouse.
Public Plaza Space
Seattle's Squire Park neighborhood will boast nearly two acres of public open areas including beautiful landscaping on the corner of East Remington Court and 14th Avenue, a vibrant public plaza with ample seating, and the Alder Connection, a pedestrian and bicycle pathway, that will reconnect East Alder Street between 12th and 14th Avenues after a 50-year closure.
Marvin Oliver's Spirit of Our Youth art piece will be prominently positioned in the plaza, outside of the front entry of the new Children and Family Justice Center. The work will return to the campus when construction is complete in late summer 2021.
Construction Updates
July 26, 2021 - Work in the Alder School is complete. Trades crews are onsite performing last-minute touch-ups before turning over the building to the County.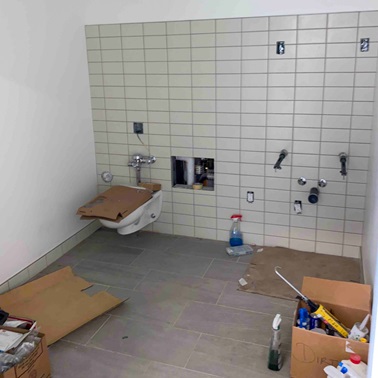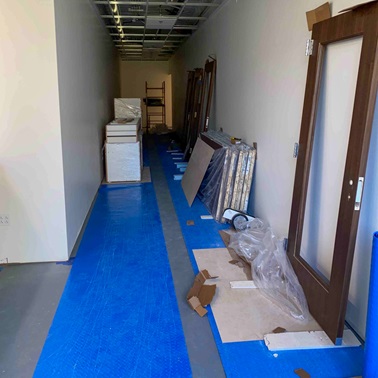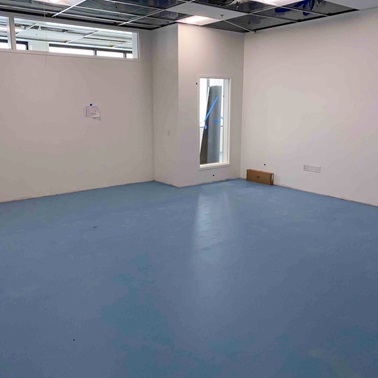 July 26, 2021 - Stall striping and numbering has been sprayed. Easy-to-navigate wayfinding signage is installed. Elevators have been tested and functioning. County is waiting for building ownership.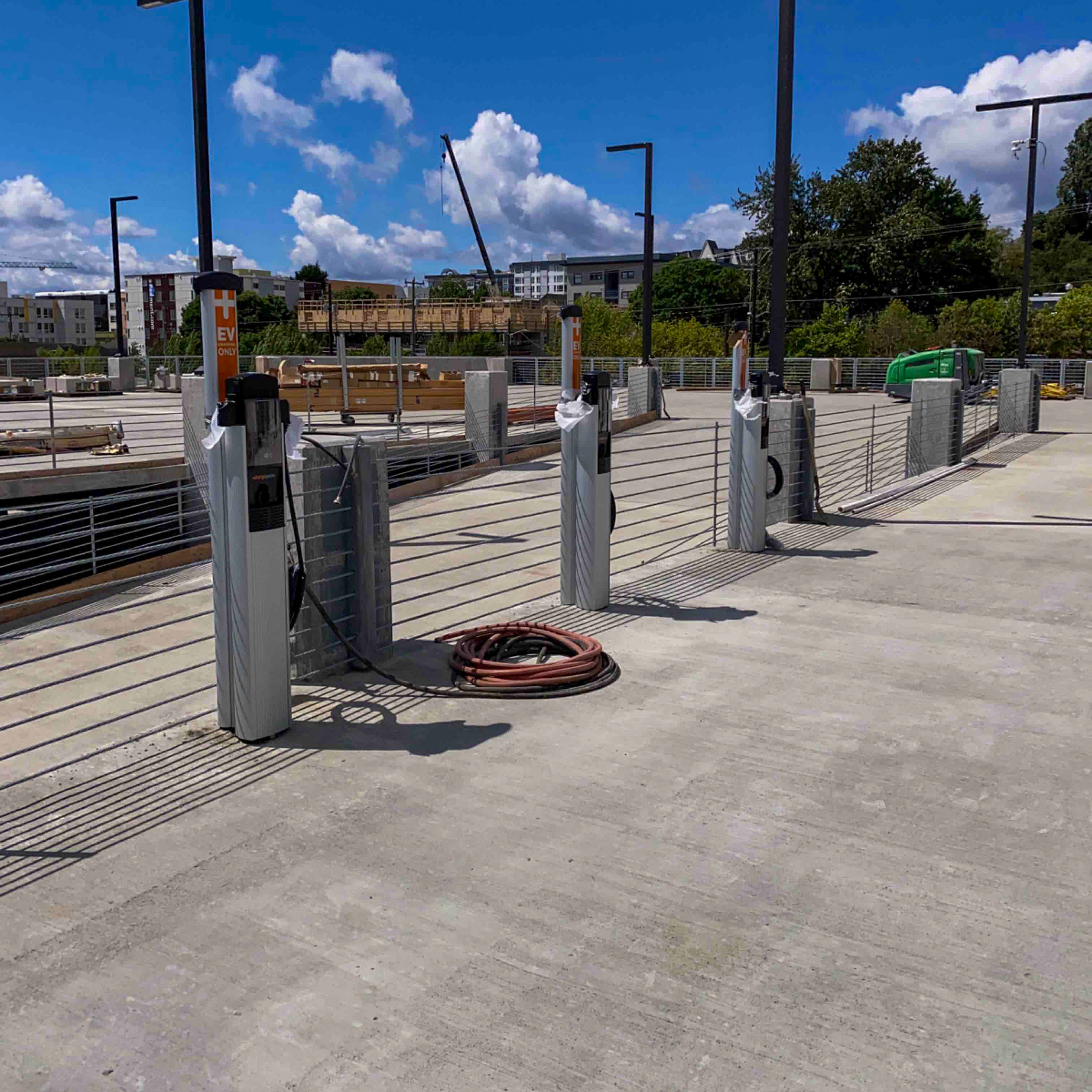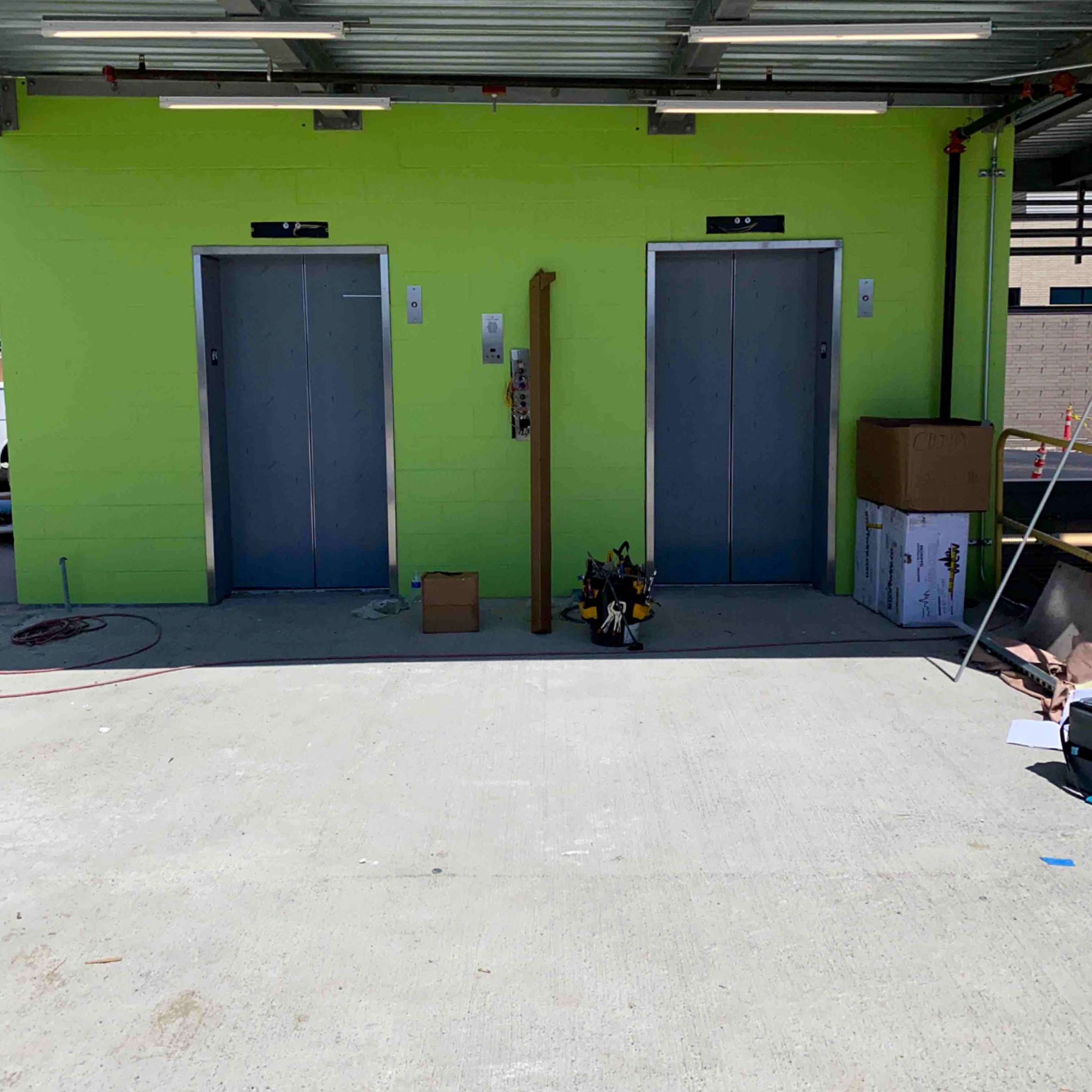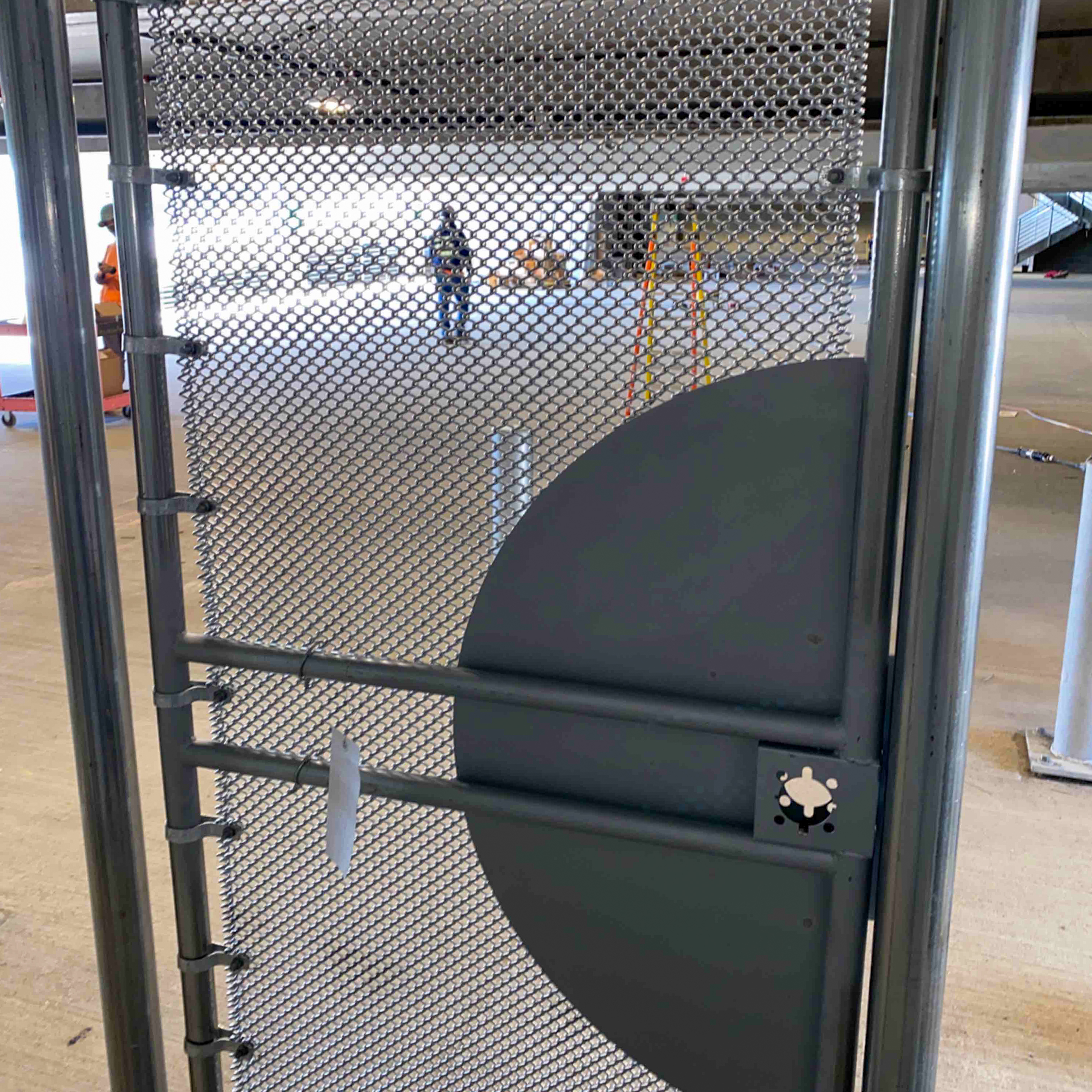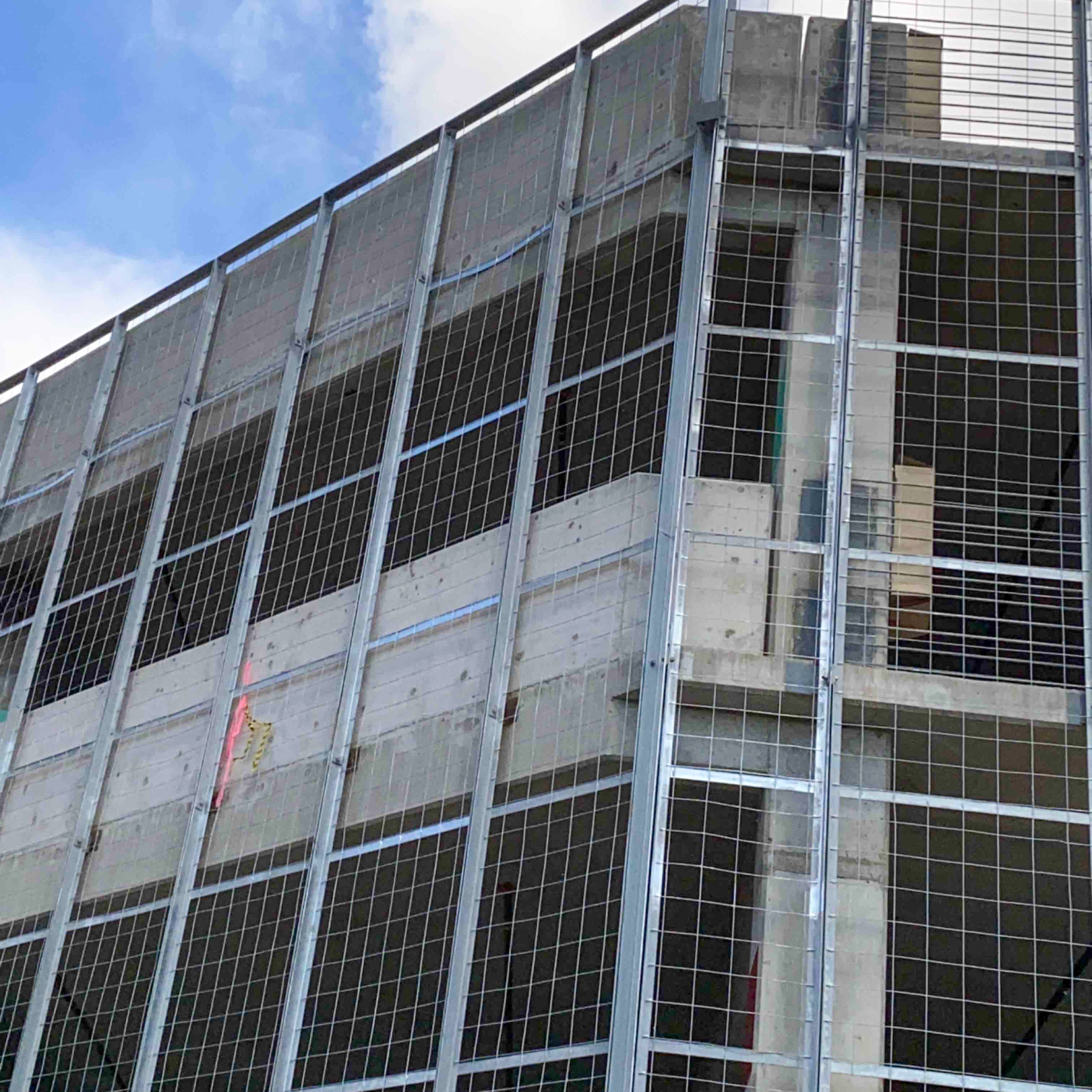 July 26, 2021 - The public plaza and surrounding site work is nearing completion. Public entry and Vehicle roundabout on 12th Avenue are complete and landscaping island is in place. 14th Avenue work including asphalt, landscaping and bioretention ponds are in place. Campus wayfinding signage is installed.