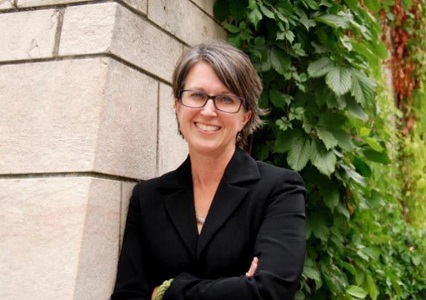 For more than 30 years, Ellie Ludwig would say that she "dabbled" in real estate by purchasing low-income homes or condominiums, fixing them up, and then managing them as rental properties. Even at age 83, she owned more than 10 different properties in the King County area. A smart and accomplished woman, Ellie loved real estate and helped to foster others' interest in real estate investments, inviting them to collaborate with her in purchasing properties and managing them.
Soon after her husband passed away, Ellie purchased a fixer-upper home in Auburn to live in and set to work to improve the property. Ellie was in her early 80s and starting to slow down, so her family and friends were initially relieved when she met Derek Yates, a handyman who was often around to help her with home repairs and to work on other houses and rentals that Ellie owned.

Within months, Derek was asking Ellie for $2,000, $3,000, or $4,000 and more that he needed for building materials or supplies for properties he was supposedly working on for her. He rarely provided receipts or change to Ellie to document his expenses, despite many requests for that documentation. Then, he was back for another check. Ellie still seemed sharp to those around her, but she was starting to forget things, starting to show subtle signs of dementia.

"The problem with dementia is that it affects a person's executive functioning, an umbrella term that includes the ability to properly manage finances. And it impairs judgment. Someone with dementia can fail to see the clues that 'This person isn't trustworthy. This person is taking advantage of me,'" says Amanda Froh, a senior deputy prosecutor who specializes in elder abuse and economic fraud cases. King County has had one or more dedicated prosecutors handling elder abuse cases since 2001, and is one of the leaders in the country in this area of law.

"In the early stages of dementia, people start to have memory issues. For example, they can't locate things or they get lost going to places they've gone to their whole lives, or they forget recipes they have made for decades. They may not be able to keep track of their appointments or their bills. They often become more trusting and lose the filters that would normally make them more cautious," Amanda explained.

In Ellie's case, all of those things happened. In addition, she began to lose track of the checks she was writing to Derek. If she asked Derek about a check she thought she had already written, he would start to belittle and demean her. "Don't you remember, Ellie? I needed another check for…"

As Ellie's family began to see evidence of financial exploitation, they stepped in to protect her and her assets. Her granddaughter Breanna, reported the case to the police and took many actions to protect her grandmother through the civil courts as well.

Amanda, lead prosecutor on the case, tracked the checks and expenses with help from co-counsel Page Ulrey and financial analyst Becki Tyrrell. In one year, Derek and his family members received more than $300,000 from Ellie. Generous estimates found only $60,000 might have been spent on property improvement work. Mostly, Derek had been living lavishly, at one point, purchasing a classic hot-rod car for $22,000 with Ellie's money that he promised to pay back and never did.

Over the course of the two-week trial, Amanda and Page methodically laid out the medical and financial evidence for the jury, providing them a paper trail of checks and deposits and cash withdrawals. In the end, Derek was convicted of theft and received an extended sentence for taking advantage of a vulnerable victim. Normal sentences for theft range from zero to 90 days. The judge in the case awarded an exceptional sentence of more than two years to Derek for exploiting Ellie in her vulnerable state.

"We all think of our parents as they age. We want to give them the independence and the autonomy they crave, but we also want to protect them from scammers and people who would take advantage of them," Amanda says.

"Our elder abuse unit started in 2001 with Page Ulrey. Initially, Page's work focused on elder neglect but in recent years our caseloads have included more and more cases of financial exploitation of elders," Amanda says. "Our community, courts, and law enforcement partners are getting better at recognizing financial exploitation and seeing it not just as a civil issue, but as criminal in nature. People who commit crimes against the elderly should be held accountable, and justice should be sought for these victims."

Photo of King County Prosecutor Amanda Froh
Other
Profiles: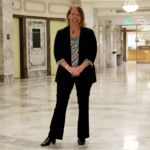 Carla Carlstrom ~ Justice runs in the family.
Amy Freedheim ~ Making our roads safer.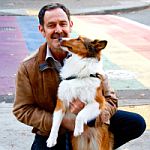 Mike Hogan ~ Working to end malicious harassment.
To see more Profiles, please follow us on Facebook.