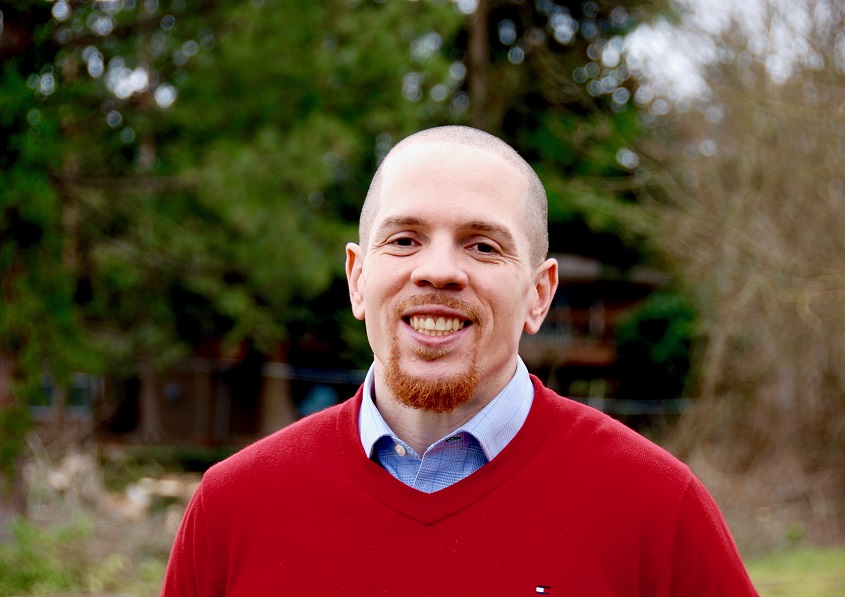 If you wanted to create a profile for the type of kid who would end up involved in drugs, in gangs, in the juvenile justice system, Sean Goode says the description would match his childhood.

Both of Sean's parents struggled with mental health diseases: his father with schizophrenia; his mother with a personality disorder. His drug-and-alcohol-dependent father was also highly abusive.


"We left

my father when I was 8," Sean says. "I lived in 12 different places in 12 different years of school. As a result, I dealt with a whole lot of issues, including suicide attempts when I was small."




Sean's sister ran away from home. His brother was sent to juvenile prison as an early teenager for murder. Despite all the factors that might also have landed Sean in the juvenile justice system, Sean's life took a different turn.

"I know of a couple of things that spared me from having to go down that path," Sean says. He talks of those who supported him through some perilous and pivotal points in his life. There was a counselor who helped him learn how to manage his anger as a child.

And there was Sean's older brother, released from prison, who was another "outreach worker" to him. His brother repeatedly steered him away from bad company. "He wasn't entirely healthy for me by any means," Sean says, with a rueful smile.

"I clearly remember him coming to take me out in his Cadillac. He would drive down the freeway with a broken gas gauge and an open container of alcohol in the car, but he loved me, and it was really helpful to feel that kind of authentic love," Sean recalls. "There was God's good grace, and there was a community of people who surrounded me and supported me."

Now, as the new executive director of the Choose 180 Program, Sean wants to pay it forward by building supportive and healthy communities around youth.

The Choose180 Program was started with initial funding from the King County Prosecuting Attorney's office in an effort to reduce the flow of youth into the juvenile justice system. When a first or second time juvenile offender commits a low-level misdemeanor, King County prosecutors have the option to send them to a 180 workshop in lieu of filing charges against them.

The workshops focus on helping youth turn their lives around. In the workshops, Sean uses the analogy of streets and potholes to talk about life's paths and asks participants to describe the ruts they are stuck in. What are some things that routinely hold them back? Can they imagine a different road that their lives could take, and, if they can, what choices do they need to make to get there?

"Young people are smart, but they lack the ability see what they are stuck in. Most of what we do during the workshop is to create a space for them to identify and call out what the issues are and then come up with solutions for how to deal with the issues," Sean says.

Ask Sean to share a success story about someone he's worked with, and he'll answer with a caveat. "Here's the thing about that question," Sean says. "As adults, we define success differently than a young person does. I could talk to you about people I've worked with who have made great choices: they've gone on to college and not reoffended again, and you'd say that is successful. It makes for a good narrative to talk about one kid who is very successful. I would tell you that every kid that I've ever worked with has experienced a new success in their life. I've had young people who have reoffended, but after they've reoffended, they've learned to make great choices and then they've not reoffended again. What we all need is the ability to make a mistake in our lives, recognize the error of our way, and be connected with people who can help us see what the way out looks like."
Other Profiles: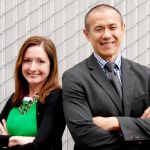 Stephanie Trollen and Jimmy Hung ~ Introducing FIRS: Family Intervention and Restorative Services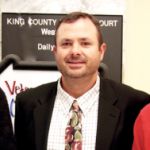 Veterans Court ~ Serving those who have served their country.
To see more Profiles, please follow us on Facebook.