Growing up as the child of a pastor can be a tough gig sometimes. Ask Katy Perry, whose parents are both pastors. Or Denzel Washington, son of a Pentecostal minister. King County's own Mark Larson also grew up a preacher's kid, commonly known as a "PK."
The PK moniker comes with its inherent reputation for trouble, which Mark embraced as a teen in the turbulent '70s. Mark had any number of close-encounters with the criminal justice system. "I barely graduated from high school," Mark recalls. "I think they graduated me just to get me to move on."
After his high school exploits, a career in criminal prosecution sounded more like a punch line than a career path, Mark said. He spent a year working as a plumber and then found his way to Florida State University where he discovered an interest and aptitude for the law.

"I distinctly remember calling home to tell my Dad that I had decided to study criminology. There was a long pause before my dad quipped, 'Well if you can't beat 'em, you might as well join 'em!'"


Mark joined the King County Prosecuting Attorney's office as a Rule 9 intern alongside Dan Satterberg in 1984. Just nine years later, Mark was named chief of the Criminal Division in 1993. "I was attracted to the mission of the office, the chance to work with smart, motivated, and committed people, and the opportunity to do trial work," he says.

Although Mark spends much less time in the courtroom due to his current leadership role, trial work remains the most compelling and challenging part of the job for him. This past fall, Mark was consumed with preparations for a murder trial scheduled to begin in November. He was busy reviewing evidence, organizing witnesses, and preparing exhibits.

"Trial work is really all-consuming, like nothing else I've ever done in my life," Mark said. "There's never enough time. There are 16-hour days of organizing material, presenting evidence, and getting ready for the next day. At the end of each trial day, your brain just hurts because you've been so deeply focused. During a trial, every other aspect of your personal and professional life is pushed aside. But standing in a courtroom arguing a case is still the most stimulating and rewarding thing I have ever done."

"I have such deep respect for those deputies who do this work day in and day out," Mark said. "In my role, trial work is an occasional thing. For a large number of lawyers in our office, they just pick up the next file and organize all of the witnesses and materials for the next trial, and then the next one. Some deputy is finishing a trial today and has two more cases on the trial calendar. Those people are heroes to me, as are the many people who support our trial lawyers: paralegals, victim advocates, and other staff."

"The intense work of our trial lawyers is at the heart of the work we do in the Criminal Division. I see it as our love note to the community; our pledge to do our very best in every case. Our lawyers work so hard to be a voice for victims who feel powerless, to show empathy toward those facing unimaginable loss and grief, and to offer hope to those who want to know that there is an advocate in the prosecutor's office that cares deeply."


Photo by Laura Reinhardt.
Other
Profiles: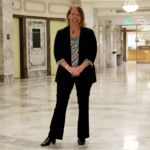 Carla Carlstrom - Justice runs in the family.
Amy Freedheim ~ Making our roads safer.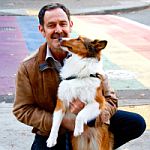 Mike Hogan ~ Working to end malicious harassment.
To see more Profiles, please follow us on Facebook.