The juvenile court process

Truancy

At-Risk Youth (ARY)

Children in Need of Services (CHINS)

Dependency

Detention, and much more.
Prosecutor's Juvenile Section
Youth Services Center
1211 East Alder Street, 5th Floor
Seattle, Washington 98122-5553
206-477-3044
Office Hours: Monday through Friday: 8:30 a.m. to 4:30 p.m.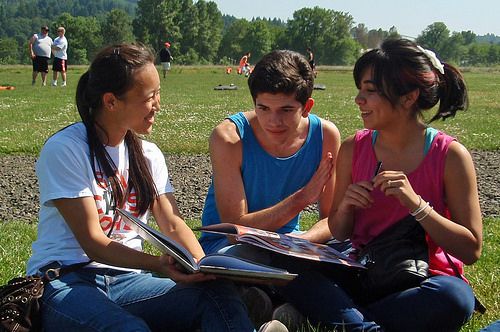 The Juvenile Section of our office prosecutes crimes that fall within the jurisdiction of Juvenile Court and in accordance with the intentions of the Juvenile Justice Act:
RCW 13.40.010 Short title — Intent — Purpose.
(1) This chapter shall be known and cited as the Juvenile Justice Act of 1977.
(2) It is the intent of the legislature that a system capable of having primary responsibility for, being accountable for, and responding to the needs of youthful offenders and their victims, as defined by this chapter, be established. It is the further intent of the legislature that youth, in turn, be held accountable for their offenses and that communities, families, and the juvenile courts carry out their functions consistent with this intent. To effectuate these policies, the legislature declares the following to be equally important purposes of this chapter:
(a) Protect the citizenry from criminal behavior;
(b) Provide for determining whether accused juveniles have committed offenses as defined by this chapter;
(c) Make the juvenile offender accountable for his or her criminal behavior;
(d) Provide for punishment commensurate with the age, crime, and criminal history of the juvenile offender;
(e) Provide due process for juveniles alleged to have committed an offense;
(f) Provide necessary treatment, supervision, and custody for juvenile offenders;
(g) Provide for the handling of juvenile offenders by communities whenever consistent with public safety;
(h) Provide for restitution to victims of crime;
(i) Develop effective standards and goals for the operation, funding, and evaluation of all components of the juvenile justice system and related services at the state and local levels;
(j) Provide for a clear policy to determine what types of offenders shall receive punishment, treatment, or both, and to determine the jurisdictional limitations of the courts, institutions, and community services;
(k) Provide opportunities for victim participation in juvenile justice process, including court hearings on juvenile offender matters, and ensure that Article I, section 35 of the Washington state Constitution, the victim bill of rights, is fully observed; and
(l) Encourage the parents, guardian, or custodian of the juvenile to actively participate in the juvenile justice process.
Photo by Slongood courtesy of Creative Commons