Employment at DPD: A Chance to Make a Difference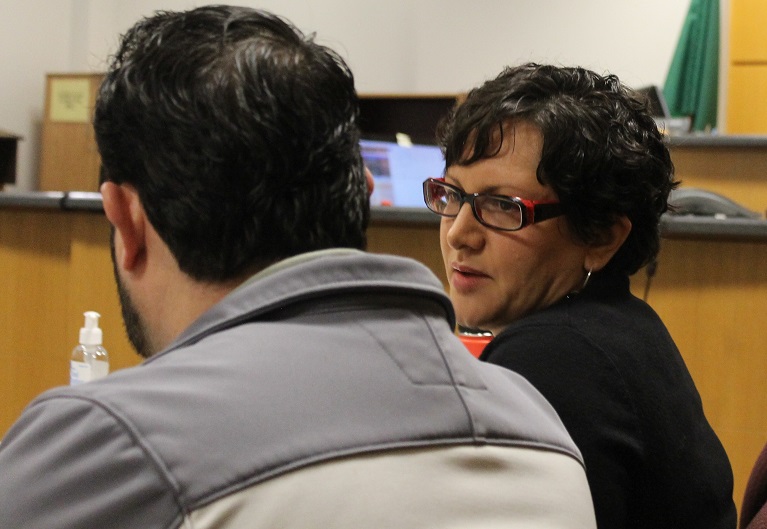 Public defender Felicia Wartnik talks to a client in King County Superior Court.
A nationally recognized department
The Department of Public Defense (DPD) is nationally recognized for providing excellent legal representation. DPD represents indigent persons in several practice areas, including felonies, misdemeanors (on both a county and municipal level), juvenile offenders, family defense, involuntary commitment, civil commitment of sexually violent predators, and contempt of court. As part of our commitment to providing strong legal representation, our attorneys partner with skilled investigators, mitigation specialists, paralegals, and other support staff.
King County is an excellent place to work in public defense. In criminal cases, our state has robust discovery rules, requiring compulsory discovery of all materials held by the prosecutor; the Washington State Constitution's exacting standards for search and seizure extend well beyond the Fourth Amendment; public defense attorneys have the ability to retain top expert witnesses; and, particularly in King County, comparatively more of our cases go to trial. Further, we are an institutional provider of family defense representation, which allows for specialization in this important area. We offer myriad training opportunities both within and outside of our department. These factors and others allow lawyers new to public defense to acquire extensive litigation experience nearly immediately after beginning.
DPD also advances the interests of our clients through other forms of advocacy. For example, we successfully persuaded the Seattle Municipal Court to stop shackling mental health court clients. We also partnered with the King County Sheriff's Office to develop a simplified Miranda warning for juveniles.
Employment at DPD offers the chance to practice public defense at a very high level, while living in a vibrant urban environment surrounded by unparalleled natural beauty.
DPD is often looking for investigators, mitigation specialists, paralegals, administrative assistants, and others who are equally committed to the defense of our clients.
Details
DPD recruits for open positions periodically throughout the year. The application tool is on the King County employment website. As a department within King County we are able offer to offer not only competitive salaries but also generous benefits packages.
Furthermore, in the fall, DPD recruits current third-year students with the goal of hiring incoming attorneys for the following year. Our recruitment and application process will begin in mid-August 2018; we anticipate beginning interviews in mid-October 2018 and making offers to 3L law students before the end of the year.
To be considered for any position at DPD, applications must be received through the King County employment website. Applications will not be accepted through on-campus interviewing or any other job site.