How to Report a lost item
Reporting a lost item can be done in
three ways:
Found an item on a Metro service?
Please give the item to the Operator.
Lost critical items
Critical items include:
wallets, purses, keys or building access cards, medication, ID & credit cards, tax papers, glasses, and bikes.
If you believe a critical item such as a wallet or prescription medication is currently on a bus:
Call Metro at 206-553-3000

(WA Relay: 711).

Select from the prompts. Your call will be answered in the order it is received.
Give the specialist a description of the lost item (such as color, brand name, fabric).
If it is within 30 minutes of the bus departure, you may be able to meet the bus.
Lost & Found office
Hours: Monday – Friday from 8:30 AM – 4:30 PM
Please submit an online form to report a lost item. Or Call Metro at 206-553-3000 to speak to a call center representative.
King Street Center
201 S. Jackson St., Seattle, WA 98104
Need an interpreter?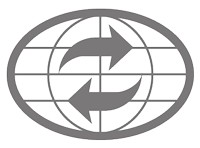 If you require an interpreter, please call 206-553-3000 and select the interpreter option (Press 1) from the menu when prompted. Please let the Metro representative know which language is needed. It will take a moment but an interpreter, in the requested language, will join the call. Nearly 200 languages are covered by the translation line. Please note that interpreter calls may take longer.