The ORCA card is the easiest, healthiest way to pay your transit fares in the Puget Sound region. After loading your ORCA card with E-purse (electronic purse) funds, and/or a monthly pass, you're ready to ride! The ORCA card will automatically track paid fares and transfers, so you don't have to.
Already have an ORCA card?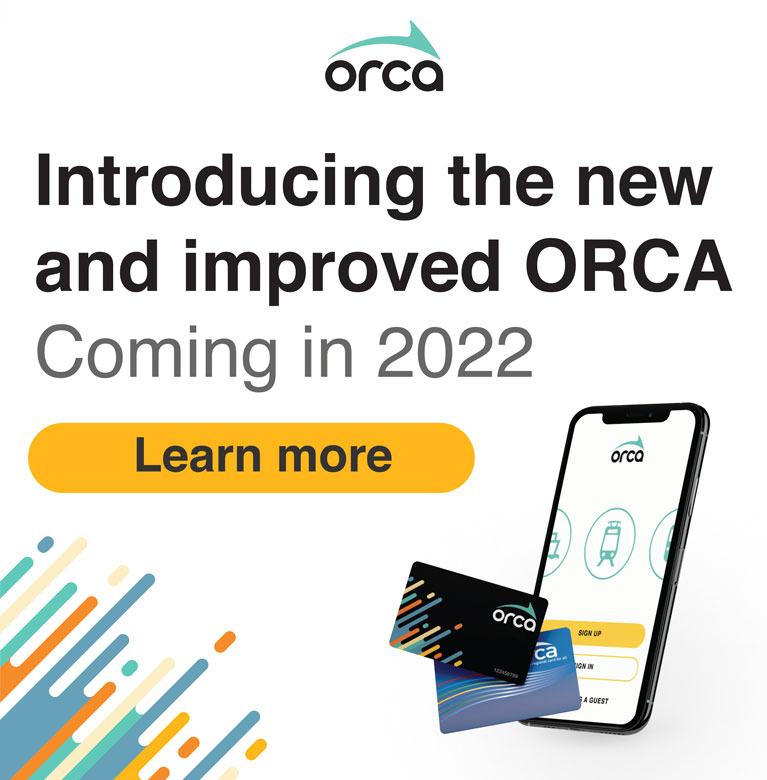 Neighborhood Pop-up events
Attend a Neighborhood Pop-Up event for a great way to get your questions answered and learn more about our programs and services!
Link/share this page: kingcounty.gov/metro/orca