For qualified Access customers only
To use this service you will need your unique promo code. Get your promo code by calling 206-456-6278 (WA Relay: 711).
What is Via Point-to-Point?
Via Point-to-Point is a pilot, on demand service that Access-eligible customers can choose to make trips anywhere within Southeast Seattle and Tukwila during service hours. This service is brought to you by King County Metro in partnership with the City of Seattle.
Hours
Monday – Saturday: 5 AM – 1 AM
Sunday: 6 AM – 12 AM
Southeast Seattle and Tukwila map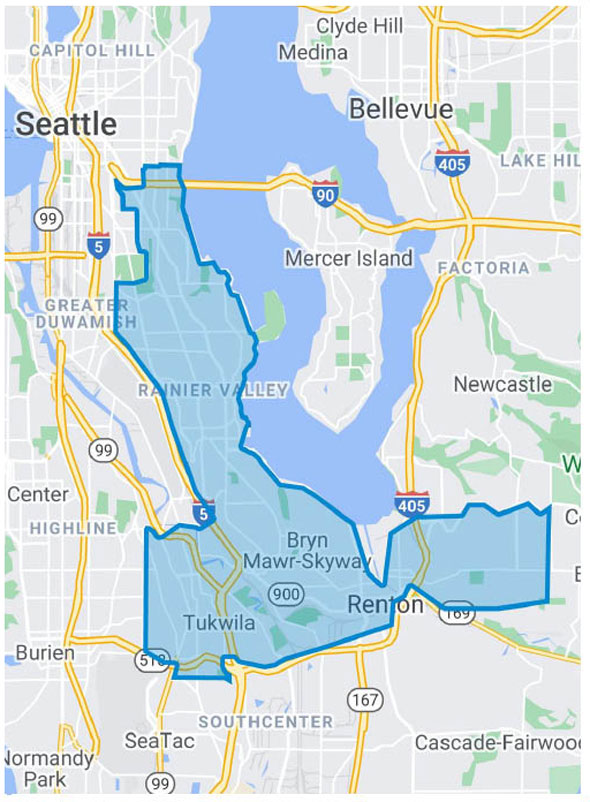 Frequently asked questions
Connect with us
Contact info
By phone: 206-553-3000
By WA Relay: 711
By regular mail:
Accessible Services
KSC-TR-0800
201 S Jackson St
Seattle, WA 98104
Send your comments