Starting May 24, 2020, use the new Metro Flex service to reserve your ride for essential bus trips operating between 1 a.m. and 5 a.m. Buses will travel their Reduced Schedule routes, but they will not stop without a reservation to ensure there is enough space on board to support essential trips.
Download the Metro Flex app
Make a reservation using the Metro Flex app (in English only) or by calling (206) 432-4296 (translation services available) from 8:30 p.m. - 4:30 a.m. Free late-night reservations can be made starting at 5 a.m. each day and requested until 20 minutes before your route is scheduled to arrive at your desired bus stop. Select your destination, and you're on your way!
Reserving your ride provides you with reliable transportation for essential trips, supports social distancing, and helps all of us stay healthy.
How to book your ride with the Metro Flex app
Use the Metro Flex app to find your late-night route and bus stop at least 20 minutes in advance of your trip's scheduled arrival time.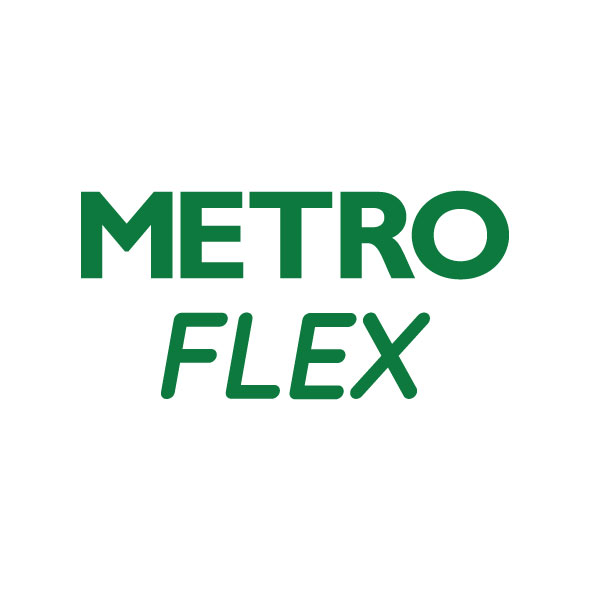 Download the app
Download the free Metro Flex app in from the App Store (iPhone) or Google play (Android) and register.
Confirm your location
Select your pick-up bus stop and pick-up time → "Confirm My location"
Set your destination
Set your drop-off bus stop along the bus route → "Set My Destination"
Check and book your ride
Check and book your bus ride → "Book This Ride"
Travel tips
Track the progress of your reserved bus so that you arrive at your bus stop on time. Remember to enter through the rear bus doors unless you need the ramp, kneeler, or priority seating. Fares have been temporarily suspended. Please wear a mask or face covering if you are able.
Frequently asked questions