We'll Get You There, Snoqualmie Valley
Travel by bus, train, bike or share the ride
Take the bus
Check out the new transit options that make travelling in the Snoqualmie Valley easier! Whether you're travelling to work, shopping, medical appointments, or mid-day errands—we'll get you there with our network of public transportation services.
To find a nearby Park & Ride, check the lists of Park & Ride locations
Go to How to Ride Metro for tips on fares, boarding policies and routes. Use Metro's regional to plan your route, then get real-time bus arrival information from One Bus Away.
Ride the Valley Shuttle
The Valley Shuttle provides all-day service to the communities of Duvall, Carnation, Fall City, North Bend and Snoqualmie. The shuttle comes about every 90 minutes between Duvall and North Bend, Monday through Friday between 6:00 am and 8:00 pm. View the Valley Shuttle schedule or route map. There's no need to make a reservation to ride - simply stand at a bus stop and we'll pick you up when we come by.
Plan Your Trip
You'll find the Valley Shuttle in when you search for a local destination — or, type SVT under "Find a Route" to pull up a complete schedule for the Valley Shuttle.
Pickup and Feeder Service
For those travelling to destinations beyond the fixed route, the Valley Shuttle will have flexible routing in Duvall and some parts of North Bend. In addition, Snoqualmie Valley Transportation provides other service in North Bend, Snoqualmie and Fall City that connects riders with the Valley Shuttle or Metro. Call 425-888-7001 to schedule a pickup time (24 hours in advance).
Make a Donation
The Valley Shuttle is operated locally by Snoqualmie Valley Transportation. For riders using only the Valley Shuttle, we suggest a $1.00 donation per trip, which can be paid in cash. Riders connecting to Metro buses don't pay a fare on the Valley Shuttle. ORCA cards are not accepted on the Valley Shuttle for payment
Route 628 Community Shuttle
On weekdays, the Community Shuttle Route 628 operates about every 30 minutes between 5:00-8:00 AM and 5:00-9:00 PM. It operates on a fixed route to and from North Bend and the Issaquah Highlands P&R via Snoqualmie and Snoqualmie Ridge, and also provides service on request at designated stops within a flexible service area in the Issaquah Highlands.
Where will Route 628 take you?
Residents from North Bend and Snoqualmie can ride the 628 to make connections at the Issaquah Highlands Park & Ride to regional buses travelling to Bellevue or Downtown Seattle. A new express connection allows Issaquah Highlands residents to ride Route 628 to employment and other opportunities in North Bend and Snoqualmie including the North Bend Premium Outlet Mall and downtown Snoqualmie. See the schedule »
Issaquah Highlands Flexible Service Areas
If you live in Issaquah Highlands you can take advantage of the Flexible Service Areas (FSA) which allows the Shuttle to pick you up close to your home and take you right to the Park & Ride. The FSA includes NE Park Drive and NE Discovery Drive. To travel within the flexible service area just call 855-233-6043 at least 2 hours ahead of time to book a trip. See a map »
Fares
Route 628 is a regular Metro fare. Use your ORCA card for easy transfers to Sound Transit at the Issaquah Highlands Park & Ride!
Paying your fare
For riders using only the Valley Shuttle, we suggest a $1 donation per trip, which can be paid in cash. ORCA cards are not accepted on the Valley Shuttle for payment. Riders connecting to Metro buses don't pay a fare on the Valley Shuttle.
King County Metro bus fares in Snoqualmie Valley range from $2.25-3.00 for adults, depending on the time and length of your trip. To find the fare for a specific trip, look up current fares or use . You can pay as you enter the Metro bus with the exact amount in cash, or by tapping your ORCA card.
Buy or add value to your ORCA card on the spot and throughout the region. Or get set up online. Youth, seniors, and people with disabilities can buy an ORCA card in person with proof of eligibility at any customer service office or ORCA To-Go van. Youth and seniors may also order by mail. Once you have an ORCA card, you can add value to it at select retail locations, ticket machines and customer service offices.
Ask your employer or school if ORCA is a benefit.
Biking and walking
Share the ride
Route 311 now runs only between Seattle and Woodinville. Vanpooling and vansharing offer an excellent commute alternative for those riders travelling between Woodinville and Duvall. Go to the In a Van, I Can webpage to join, start, or refer a friend to a vanpool.
King County Metro Rideshare Operations can get you started carpooling or help out with your current carpool, vanpool or vanshare. RideshareOnline.com helps you make a match!
Apps and tools
Accessible Services & other mobility options
All Metro routes and the Valley Shuttle are equipped with a lift or ramp for people who use a wheelchair, walker or have trouble with stairs.
Snoqualmie Valley Transportation is available in North Bend, Fall City, and Snoqualmie to seniors and residents with disabilities for trips like errands and medical appointments. Call 425-888-7001 to find out more.
Metro's Accessible Services office can help you with information about transportation options that will work for you. Staff can also help you get signed up for Access, a van service for people who cannot use the regular Metro buses due to a disability. Contact us at 206-263-3113.
Info for Valley Employers
Need an interpreter?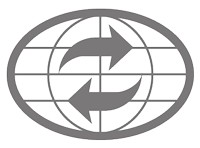 If you require an interpreter, please call 206-553-3000 and select the interpreter option (Press 1) from the menu when prompted. Please let the Metro representative know which language is needed. It will take a moment but an interpreter, in the requested language, will join the call. Nearly 200 languages are covered by the translation line. Please note that interpreter calls may take longer.