Save time, save money and connect with others—all in a day's commute!
Commute to work with Metro's new Kent Vanpool offer—the affordable, time-saving and fun way to go.
Our $49 reduced monthly fare — offered to eligible riders who live or work in Kent — is a value you don't want to miss. Apply to be a volunteer driver and form your new vanpool with only two other commuters today!
Convenience and value can be yours. Vanpool members share driving responsibilities and coordinate routes, work hours and pick-up locations for their commutes.
Everything you need is included in your monthly vanpool fare:
the van
gas, tolls, maintenance and insurance
roadside assistance and emergency rides home
"Vanpool is a convenient, environmentally-friendly option that saves time, money and fuel for myself and others."

Loan, rides vanpool from Tacoma to Seattle
Do you qualify for the Kent vanpool reduced fare?
To qualify for our special $49 monthly fare, you must live or work in Kent and make $25 or less per hour.
Kent Vanpool reduced fares are available until the end of May 2024 or while funding lasts.
Please note, you may be asked to provide income information more than once.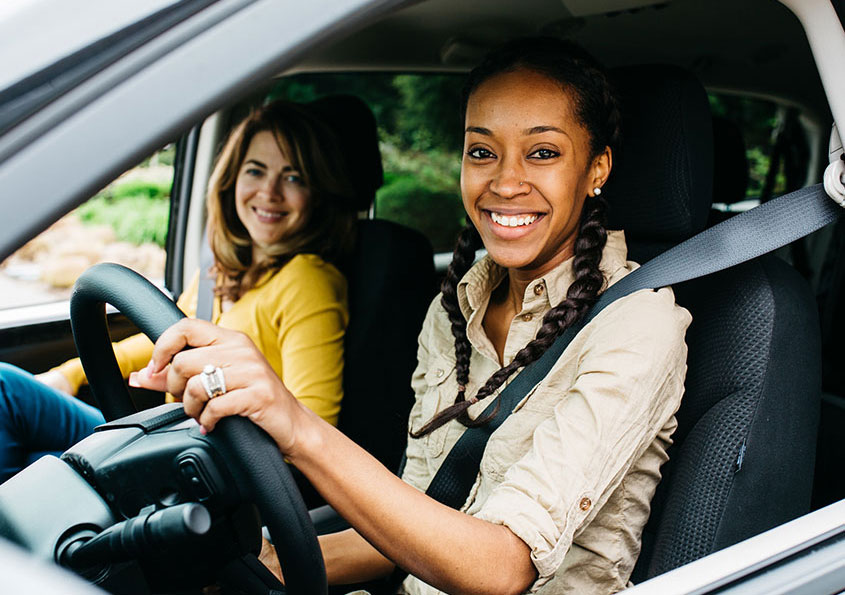 Sign up for vanpool, no matter your income or neighborhood
If you live or work outside of Kent, or make above the income limits for our Kent vanpool fare, you can still start or join a vanpool for a low monthly fare. For more information about what a vanpool is and how to sign up, please visit our complete vanpool page, email us at vanpool@kingcounty.gov or call 206-625-4500.
Start a King County Metro Vanpool
---
Steps to get started
Recruit co-workers or neighbors with a similar commute. Your group will need at least three commuters with at least two drivers and someone to complete monthly reports and collect fares – as well as a person to coordinate the group.
Don't know anyone with a similar commute? Search for other commuters at www.RideshareOnline.com, the free regional, ridematch platform.
Agree on group details such as parking, pick-up locations, route, work schedule, etc.
All participants applying for the $49 Metro Vanpool fare, submit pilot application.
Are you coordinating the group? Use this handy worksheet to collect and submit your group information and the Metro team will follow up with you on next steps.
Join a King County Metro Vanpool
---
Steps to get started
Search for a Vanpool along your route; Enter complete home and work addresses below for the most accurate list results. Visit

RideshareOnline.com

to create and view custom trip lists with additional search filters, personal trip calendar, and available rewards.


Once you find a vanpool to join, submit your pilot application.
Metro Vanpool program
fare schedules
Effective 10-1-19
What's included in your monthly fares?
Fuel, maintenance, insurance, 24-hour Emergency Roadside Assistance, Guaranteed Ride Home and toll-free roadways!
Questions? If you have fare-related questions, or need assistance calculating your fares, please have your van's bookkeeper contact your assigned Accounting Rideshare Service Rep. For recruiting questions or other support, contact King County's Commuter Van Program via email.
Please note: Fares resumed Oct. 1, 2020. Groups who are parked and not commuting may not drive the van, are not allowed personal use, excess miles and/or driver bonus miles at any time. Any driving must be for commute purposes and is charged at the full monthly rate.
Not sure who your Accounting Representative is? Please call anyone listed below for help or a referral.
Contact us
联系我们
ਸਾਡੇ ਨਾਲ ਸੰਪਰਕ ਕਰੋ
Contáctenos
Зв'язатися з нами
Liên Hệ với Chúng Tôi
Local Calls: 206-625-4500
WA Relay: 711
Fax: 206-684-2166
本地电话: 206-625-4500
WA Relay: 711
传真: 206-684-2166
Llamadas locales: 206-625-4500
WA Relay: 711
Fax: 206-684-2166
ਸਥਾਨਕ ਕਾਲਾਂ: 206-625-4500
WA Relay: 711
ਫੈਕਸ: 206-684-2166
Місцевий номер телефону: 206-625-4500
WA Relay: 711
Факс: 206-684-2166
Điện Thoại Nội Vùng: 206-625-4500
WA Relay: 711
Fax: 206-684-2166
Send a comment
发送评论
Enviar un comentario
ਇੱਕ ਟਿੱਪਣੀ ਭੇਜੋ
Надішліть коментар
Gửi bình luận
Mailing Address:
Rideshare Operations
KSC-TR-0812
201 S Jackson St
Seattle, WA 98104-0770
邮寄地址:
Rideshare Operations
KSC-TR-0812
201 S Jackson St
Seattle, WA 98104-0770
Dirección postal:
Rideshare Operations
KSC-TR-0812
201 S Jackson St
Seattle, WA 98104-0770
ਈਮੇਲ ਪਤਾ:
Rideshare Operations
KSC-TR-0812
201 S Jackson St
Seattle, WA 98104-0770
Адреса електронної пошти:
Rideshare Operations
KSC-TR-0812
201 S Jackson St
Seattle, WA 98104-0770
Địa Chỉ Nhận Thư:
Rideshare Operations
KSC-TR-0812
201 S Jackson St
Seattle, WA 98104-0770