在 Kent 生活或工作?您可能有资格获得每月 49 美元的 Metro Vanpool 特惠票价!*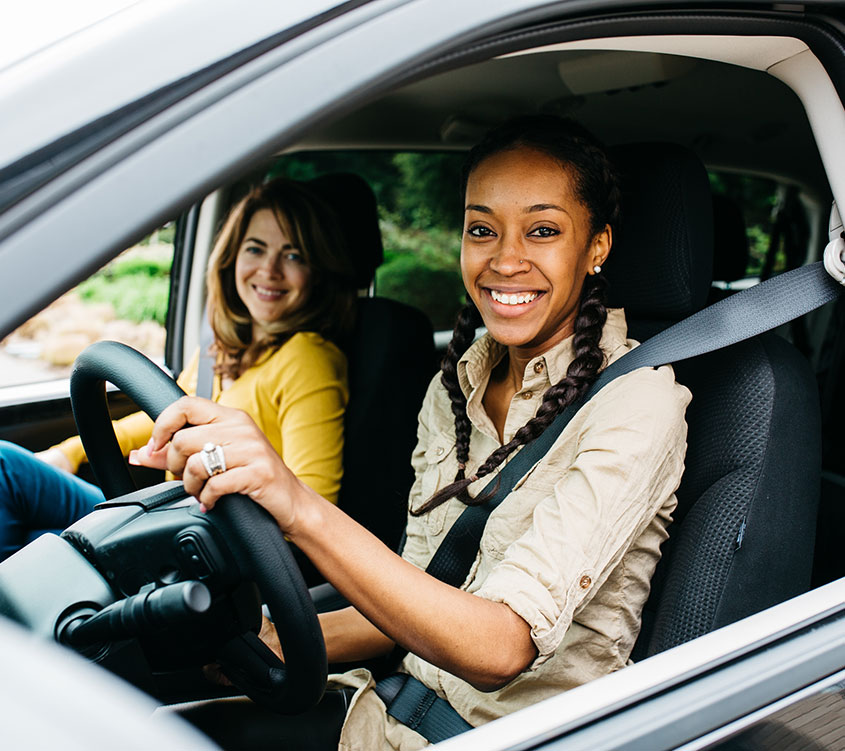 利用 Metro vanpool (中型车拼车)服务,这是一种经济实惠、节省时间且减压的完美通勤方式!拼车小组成员可以通过驾驶厢型车,同时商定路线、工作时间以及接送地点的方式,共享搭乘服务。涵盖您出行必备的全部所需:厢型车、汽油、维修、保险、路边援助,甚至包括紧急乘车回家计划服务。在您的拼车小组中,符合资格的司机越多,大家分担的驾驶责任也就越多。
开始 Metro Vanpool 服务体验
现在就开始与至少另外两人组成 King County Metro Vanpool 服务体验小组,这两人可以是有类似通勤情况的同事、邻居或朋友,并开始享受更好的上班方式。符合收入条件的参与者* 每月仅需支付 49 美元的 Metro Vanpool 车费。
开始 Vanpool 服务体验
加入 Metro Vanpool
利用 Find a Metro Vanpool 小工具,搜索与您的通勤时间相匹配的现有 Metro Vanpool 服务。符合条件的参与者* 每月仅需支付 49 美元的 Metro Vanpool 车费,并且 Kent Vanpool Pilot 项目会支付剩余的费用。仅需联系您想加入的 vanpool 小组、确认路线和日程安排的相关细节以及了解一下是否有空位即可。
加入 Vanpool
Metro 可以满足您的通勤需求:
往返于工作地点或顺利连接到交通枢纽
作为一名拼车族,最大的好处是可以有效防止您自己车辆的耗损且节省汽油,同时还可以享受到周围其他人的陪伴。在回家的路上不仅可以开心的聊天,还可以打盹休息。"

约翰 - 第 6177 拼车组
关于拼车
拼车 拼车是指一组步调相一致的通勤者,他们有着相似的通勤起点、工作地点以及工作日程安排。通过拼车,通勤者们可以共享乘车服务、分担驾驶责任以及享受低廉的每月车费,Metro 则会提供车辆以及通勤的全部所需。参与者们可以共同分担驾驶任务,向 Metro 提交月度报告和车费以及协调拼车小组的相关后勤工作,例如接送时间和上班路线方面的事宜。每月的车费包括厢型车、汽油、维修、保险、路边援助以及紧急乘车回家计划方面的相关费用。
只需要往返交通工具的连接服务?
Vanshare 可能是您前往搭乘其他类型公共交通工具的第一英里/最后一英里出行的完美选择,例如 Sounder 通勤列车、Link 轻轨列车、公共汽车或 Washington State 渡轮。
在加入之前,先尝试一下 vanpool
在加入之前,想尝试乘坐一下现有的 Metro Vanpool?您最多可以免费乘坐 3 次 Metro Vanpool 看看是否合适,我们的 车票-2-乘车表会告诉您具体该如何操作。
参加试点项目的资格
*如欲获得每月 49 美元的 Metro vanpool 拼车票价资格,通勤者必须在 Kent, WA 生活或工作,并且每小时收入在 25 美元或以下。参与者需要填写完成 Kent Vanpool Reduced Fare Pilot form、计划申请,以及满足和遵守相关的其他计划要求。参与者每月 49 美元的车费包括全部所需,例如厢型车、燃料、保险、维修等。Kent Vanpool Reduced Fare Pilot 项目截止日期为 2023 年 4 月底,或供完即止。可能会要求对 Vanpool 试点项目参与者的收入资格进行重新确认,以便全年均可连续享受统一的票价优惠。针对 vanpool 降价的延续性,试点项目团队还会对额外的资金可用性进行评估和核实。
在 Kent 生活或工作,但不符合收入资格? 您可能仍然有机会以较低的每月车费开始或加入 vanpool。请访问我们的票价页面了解有关价格的相关信息,还可以发送电子邮件至 vanpool@kingcounty.gov 或致电 206-625-4500 了解更多信息。
开始 King County Metro Vanpool
---
开始步骤
招募通勤情况相似的同事或邻居。您的拼车小组将需要至少三名通勤者、至少要有两名司机,并且要有人负责完成月度报告和收取车费,以及要有人负责拼车小组的协调工作。
不知道有没有类似通勤情况的人员?在 www.RideshareOnline.com上搜索其他通勤者,这是一个免费的区域性拼车情况匹配平台。
在拼车小组细节方面达成一致,例如停车、接送地点、路线、工作日程安排等。
所有申请 49 美元 Metro Vanpool 票价的参与者,均需要提交 参加试点项目申请。
您在负责拼车小组的协调工作?请使用这个便利的 工作表请使用这个便利的工作表收集和提交您的拼车小组的相关信息,Metro 团队会在后续步骤中与您联系。
加入 King County Metro Vanpool
---
开始步骤
沿您的路线搜索 Vanpool;在下方输入完整的家庭和工作地址,以获得最准确的列表结果。访问

RideshareOnline.com

创建和查看带有附加搜索过滤器、个人出行日历以及可用奖励的自定义出行列表。


在您找到要加入的 vanpool 后,请提交您的 参加试点项目申请。
Metro Vanpool program
fare schedules
Effective 10-1-19
What's included in your monthly fares?
Fuel, maintenance, insurance, 24-hour Emergency Roadside Assistance, Guaranteed Ride Home and toll-free roadways!
Questions? If you have fare-related questions, or need assistance calculating your fares, please have your van's bookkeeper contact your assigned Accounting Rideshare Service Rep. For recruiting questions or other support, contact King County's Commuter Van Program via email.
Please note: Fares resumed Oct. 1, 2020. Groups who are parked and not commuting may not drive the van, are not allowed personal use, excess miles and/or driver bonus miles at any time. Any driving must be for commute purposes and is charged at the full monthly rate.
Not sure who your Accounting Representative is? Please call anyone listed below for help or a referral.
Contact us
联系我们
ਸਾਡੇ ਨਾਲ ਸੰਪਰਕ ਕਰੋ
Contáctenos
Зв'язатися з нами
Liên Hệ với Chúng Tôi
Local Calls: 206-625-4500
WA Relay: 711
Fax: 206-684-2166
本地电话: 206-625-4500
WA Relay: 711
传真: 206-684-2166
Llamadas locales: 206-625-4500
WA Relay: 711
Fax: 206-684-2166
ਸਥਾਨਕ ਕਾਲਾਂ: 206-625-4500
WA Relay: 711
ਫੈਕਸ: 206-684-2166
Місцевий номер телефону: 206-625-4500
WA Relay: 711
Факс: 206-684-2166
Điện Thoại Nội Vùng: 206-625-4500
WA Relay: 711
Fax: 206-684-2166
Send a comment
发送评论
Enviar un comentario
ਇੱਕ ਟਿੱਪਣੀ ਭੇਜੋ
Надішліть коментар
Gửi bình luận
Mailing Address:
Rideshare Operations
KSC-TR-0812
201 S Jackson St
Seattle, WA 98104-0770
邮寄地址:
Rideshare Operations
KSC-TR-0812
201 S Jackson St
Seattle, WA 98104-0770
Dirección postal:
Rideshare Operations
KSC-TR-0812
201 S Jackson St
Seattle, WA 98104-0770
ਈਮੇਲ ਪਤਾ:
Rideshare Operations
KSC-TR-0812
201 S Jackson St
Seattle, WA 98104-0770
Адреса електронної пошти:
Rideshare Operations
KSC-TR-0812
201 S Jackson St
Seattle, WA 98104-0770
Địa Chỉ Nhận Thư:
Rideshare Operations
KSC-TR-0812
201 S Jackson St
Seattle, WA 98104-0770