Restart Your Commute with Vanpool!
Restart your commute with Vanpool!
Metro Vanpool is your shared, one-seat commute. Join or start a new King County Metro van with 3 or more commuters.
Flexible vanpool options are available, including for full-time, part-time and hybrid work weeks and for weekends, shift work and 24/7 schedules.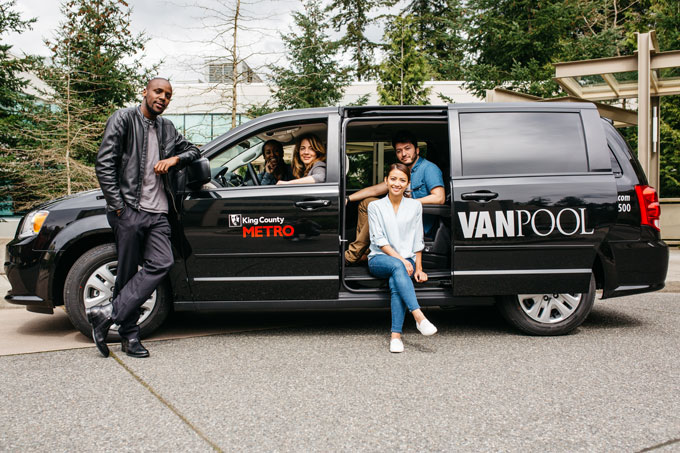 Vanpool — the social commute. Rideshare with the people you know who share a similar commute—neighbors, coworkers, family members—in a one-seat ride to and from work.
Enjoy flexibility with a reduced work schedule – try a 3-day schedule, ride part-time or one way for your commute. Request a free bike rack for your van to combine biking with your vanpool trip.
Create your Vanpool's own shared agreements. Vanpool participants are in control of setting their vanpool operating guidelines, with Metro's support and guidance on things like meeting points, routes, and work schedules.
Know that King County Metro has you covered, by providing the van, gas, tolls, insurance, van maintenance, roadside assistance, and another ride in case of an emergency for one low monthly fare. Many employers subsidize vanpool—check with your HR department, transportation team or Employee Transportation Coordinator (ETC).
Convenient maintenance options - with multiple service locations near your home or work, as well as after hour drop-off service for comprehensive maintenance.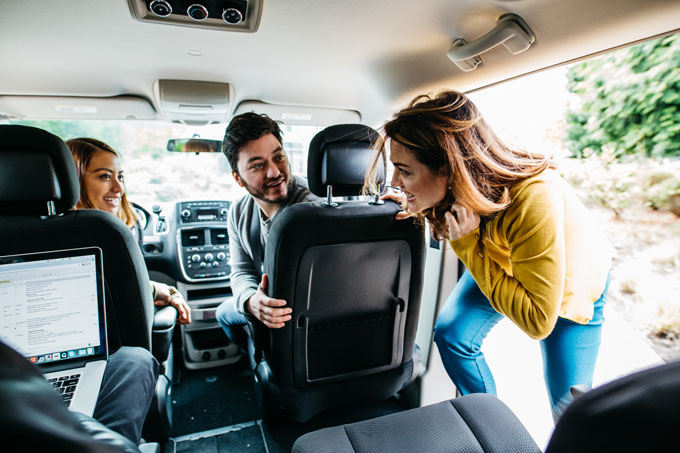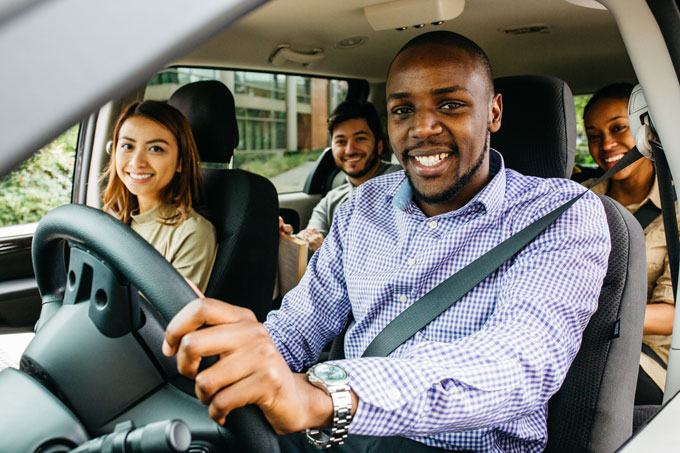 Find a vanpool along your commute or start your own.

Identify who will register as a driver. The more drivers, the better for everyone's flexibility.

Identify who will be the bookkeeper for tracking mileage and ridership.
Metro Vanpool program
fare schedules
Effective 10-1-19
What's included in your monthly fares?
Fuel, maintenance, insurance, 24-hour Emergency Roadside Assistance, Guaranteed Ride Home and toll-free roadways!
Questions? If you have fare-related questions, or need assistance calculating your fares, please have your van's bookkeeper contact your assigned Accounting Rideshare Service Rep. For recruiting questions or other support, contact King County's Commuter Van Program via email.
Please note: Fares resumed Oct. 1, 2020. Groups who are parked and not commuting may not drive the van, are not allowed personal use, excess miles and/or driver bonus miles at any time. Any driving must be for commute purposes and is charged at the full monthly rate.
Not sure who your Accounting Representative is? Please call anyone listed below for help or a referral.
Contact us
联系我们
ਸਾਡੇ ਨਾਲ ਸੰਪਰਕ ਕਰੋ
Contáctenos
Зв'язатися з нами
Liên Hệ với Chúng Tôi
Local Calls: 206-625-4500
WA Relay: 711
Fax: 206-684-2166
本地电话: 206-625-4500
WA Relay: 711
传真: 206-684-2166
Llamadas locales: 206-625-4500
WA Relay: 711
Fax: 206-684-2166
ਸਥਾਨਕ ਕਾਲਾਂ: 206-625-4500
WA Relay: 711
ਫੈਕਸ: 206-684-2166
Місцевий номер телефону: 206-625-4500
WA Relay: 711
Факс: 206-684-2166
Điện Thoại Nội Vùng: 206-625-4500
WA Relay: 711
Fax: 206-684-2166
Send a comment
发送评论
Enviar un comentario
ਇੱਕ ਟਿੱਪਣੀ ਭੇਜੋ
Надішліть коментар
Gửi bình luận
Mailing Address:
Rideshare Operations
KSC-TR-0812
201 S Jackson St
Seattle, WA 98104-0770
邮寄地址:
Rideshare Operations
KSC-TR-0812
201 S Jackson St
Seattle, WA 98104-0770
Dirección postal:
Rideshare Operations
KSC-TR-0812
201 S Jackson St
Seattle, WA 98104-0770
ਈਮੇਲ ਪਤਾ:
Rideshare Operations
KSC-TR-0812
201 S Jackson St
Seattle, WA 98104-0770
Адреса електронної пошти:
Rideshare Operations
KSC-TR-0812
201 S Jackson St
Seattle, WA 98104-0770
Địa Chỉ Nhận Thư:
Rideshare Operations
KSC-TR-0812
201 S Jackson St
Seattle, WA 98104-0770