We'll Get You There, Auburn
Travel by bus, train, bike or share the ride
Riding the bus and train
Whether you're taking the bus, Sounder train, or a local DART van, it's easy to plan your trip. Start with How to Ride Metro for tips on fares, boarding policies and routes. Use Metro's regional to plan your route, and then get real-time bus arrival information from One Bus Away.
For local and regional bus options
Check Auburn Bus Routes and South King County Park & Ride locations. DART routes also operate in Auburn:
Route 910 provides service to: The Outlet Collection Seattle, YMCA, Auburn Library, Auburn Senior Center, Downtown Auburn, and the North Auburn Business District.
Pierce Transit operates Route 497 for weekday connections between Lakeland Hills and the Sounder Station in downtown Auburn.
Taking the train? Go to Sound Transit for details on Sounder rail service serving Auburn Station Transit Center. You can also find out about Sounder train fares, how to pay and the Sounder train schedules.
Staying safe around the trains
Auburn's tracks carry people and freight through our city. Please be alert when you're out and about, and be sure to obey signs and signals.
Seniors and people with disabilities
For more options, see the section called "Accessible Services & Other Mobility Options"
Paying your fare
To find the fare for a specific trip, look up current fares or use . You can pay as you enter the bus with the exact amount in cash, or by tapping your ORCA card. For a train trip, simply tap your ORCA card or buy a ticket at the station. Be sure to tap again when you get off, so you're charged only for the distance you rode.
Why ORCA?
An ORCA card makes boarding fast on buses, rail and ferries throughout Puget Sound. Plus, it's not just for frequent riders! Use it like cash with an "E-purse" to pay as you go, or add a pass for the months you ride regularly. A two-hour transfer is automatically included to other buses and trains.
Buy or add value to your ORCA card on the spot in Auburn and throughout the region. Or get set up online. Youth, seniors, and people with disabilities can buy an ORCA card in person with proof of eligibility at any customer service office or ORCA To-Go van. Youth and seniors may also order by mail. Once you have an ORCA card, you can add value to it at select retail locations, ticket machines and customer service offices.
Ask your employer or school if ORCA is a benefit.
Share it
Cruise along in the HOV lanes, save money, and reduce our region's traffic by sharing the ride to work, school or events. King County Metro Rideshare Operations can get you started carpooling or help out with your current carpool, vanpool or vanshare. RideshareOnline.com helps you make a match!
Biking and walking
Apps and tools
Accessible Services & other mobility options
The region's buses and trains are equipped with a lift or ramp for people who use a wheelchair, walker or have trouble with stairs.
Access Transportation
Metro's Access program provides van service to pre-qualified users whose temporary or permanent disability prevents them from using a regular bus.
Metro's Accessible Services office can help you with the details. Just call 206-263-3113 (or TTY statewide relay at 711) during weekday business hours or send an email
Hyde Shuttle
Auburn seniors over 55 and residents with disabilities also may use the free Hyde Shuttle. Donations are accepted for rides to local destinations for appointments, groceries and other needs. For more information, call 206-727-6262 or see Sound Generations.
Info for Auburn Employers
Need an interpreter?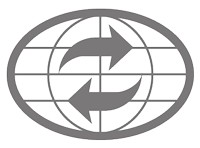 If you require an interpreter, please call 206-553-3000 and select the interpreter option (Press 1) from the menu when prompted. Please let the Metro representative know which language is needed. It will take a moment but an interpreter, in the requested language, will join the call. Nearly 200 languages are covered by the translation line. Please note that interpreter calls may take longer.