Better transit service and a new bus base: Residents invited to have a say on Metro's upcoming investments in south King County
Summary
King County Metro has been hard at work developing a proposal for future transit options to better connect Renton, Kent, Auburn, and surrounding areas; and identifying potential sites for a new bus base, which will house and maintain 250 all-electric buses by 2030. People who live, work, or play in the impacted areas are invited to share their feedback on these long-term investments.
Story
Starting Monday, October 21, south King County residents are invited to provide feedback through surveys and other channels on south King County potential bus base sites under consideration and proposed transit options. Topics include future RapidRide I Line service; bus routes that may see changes to their frequency or to their route; and areas that could receive a flexible new service to better serve more people in lower-density areas. These long-term investments in historically underserved south King County communities will offer better connections and access to jobs, school, and childcare.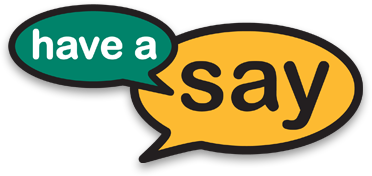 New Bus Base Locations
Metro recently announced its intention to build a new bus base in south King County to house and maintain 250 all-electric buses as early as 2030. After an initial review of 20 sites, Metro narrowed the options to three in Kent and Auburn. The following three sites were selected based in part on size, configuration, and access to major arterials and highways:
Kent: 25 to 38 acres at South 196th Street and 68th Avenue South.

Auburn: 18 to 26 acres at South 277th Street and D Street Northeast.

Auburn: 38 acres at 37th Street Northwest and B Street Northwest.
In addition to gathering public input, Metro will conduct a more in-depth evaluation of the three sites over the next year.
Metro's seven existing bus bases are over capacity and unable to meet the increased service needs in our growing region. Metro must increase capacity by enhancing current bases and building new bases to meet regional growth needs for our transit services. The new base in south King County is expected to improve the physical, environmental, and economic health of nearby communities.
Through November 17, Kent and Auburn residents are invited to participate in an online survey (English|Russian|Spanish|Simplified Chinese|Traditional Chinese|Vietnamese) to share feedback about potentially having a bus base in their community and to help Metro identify challenges or opportunities. Direct conversations over phone or email are available upon request to Michelle Huynh at michuynh@kingcounty.gov.
RapidRide I Line routing
Metro's RapidRide will offer riders faster, more frequent, and more reliable bus service, fast all-door boarding, enhanced stations and passenger amenities, and on-board Wi-Fi. RapidRide I Line will launch in the Renton, Kent, and Auburn region in 2023.
With the community's input, Metro has identified the proposed I Line route, station locations, and areas in need of improvement to better facilitate walking, rolling, and biking to the bus.
Residents can provide comments in the online open house by Nov. 29. Or to learn more or share feedback in person, view I Line's calendar of community events. Metro can provide supplemental materials in other languages as needed.
Optimizing other bus service
Now through Nov. 10, Metro is asking the community for feedback on its proposal of transit options to best meet the area needs identified during an extensive regional public engagement effort earlier this year. Input will help Metro complete its Renton, Kent, Auburn Area Mobility Plan this winter, which goes into effect in south King County in September 2020.
Metro is proposing:
Adding service frequency to routes 105, 148, 164, 166, 168, 183, 906, 917 and 180 (from Auburn Station to Kent Station)

Pathway changes to routes 102, 148, 166, 168, 181, 906 and 915

Restructuring and renaming routes 158, 159, 169, 180, 186, 192, 910, 916, and 917

Deleting routes 908, 913, and 952

Considering adding new flexible service in these areas: Renton Highlands, Benson Hill, and Algona/Pacific
To weigh in on the proposed route changes in south King County, take the online survey (English|Chinese|Russian|Spanish|Ukrainian|Vietnamese|Somali) before November 10. Metro can provide supplemental materials in these languages or others as needed.
RELEVANT LINKS