Awards given to King County
Awards
Awards are given by outside organizations to reflect the county's quality of work.
CAP Organizational Leadership Award
The Center for Accountability and Performance, affiliated with the American Society for Public Administration, awarded King County the CAP Organizational Leadership Award for 2019. The annual CAP Organizational Leadership Award recognizes outstanding management strategies that result in a culture change, sustained improvements, and demonstrated positive effects on government performance and accountability.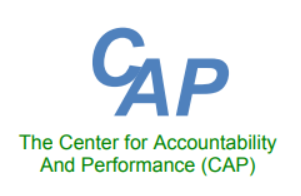 Outstanding Public Transportation System Achievement Award
King County Metro was named the best large transit system in North America by the American Public Transportation Association, the nation's leading public transit advocacy organization, citing achievements in ridership, safety, access, customer service, financial management, commitment to equity, and sustainability.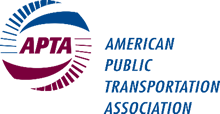 National Association of Counties' Digital Counties Survey: First Place (1 million or more population)
King County Information Technology took first place in the 15th Annual National Association of Counties' Digital Counties Survey.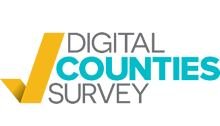 2018 James Ellis Regional Leadership Award
The Municipal League Foundation awarded the Seattle Foundation and King County's Communities of Opportunity with its 2018 James Ellis Regional Leadership Award, which recognizes the individual or organization who has contributed significant leadership to the region in the examination of regional public policy problems and solutions.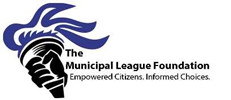 2018 Best Project, Government/Public Building
King County's Factoria Recycling and Transfer Station received a 2018 Best Project award from the Engineering News Record Northwest in the Government/Public Building category.

Bus Safety and Security Excellence Award
The American Public Transportation Association recognized King County Metro with a national 2018 Bus Safety & Security Excellence Award for its Transit Operator Assault Program, which helped reduce assaults on operators by 53 percent since 2008. That drop is despite a 17-percent increase in ridership over that same period.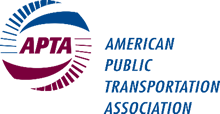 Wastewater Treatment Plant Outstanding Performance Award
The Washington State Department of Ecology honored the South Treatment Plant in Renton, the Vashon Treatment Plant, and the Carnation Treatment Plant with the Outstanding Performance Award for perfect compliance in 2017.

National Association of Clean Water Agency's Platinum Peak Performance Award
The South Treatment Plant in Renton, the Vashon Treatment Plant, and the Carnation Treatment Plant also earned the National Association of Clean Water Agency's Platinum Peak Performance Award for multiple consecutive years of perfect compliance with effluent discharge requirements under the federal Clean Water Act and the state's Water Pollution Control Law.

Accreditations
Accreditations speak to the high quality of a service provided by the county and a formal process by an outside third party.
Emergency Management Accreditation Program 2017: King County Emergency Management
Only 30 county-level emergency management agencies in the U.S. have achieved this mark of professional excellence.

Accreditation by NAME is a significant achievement for an office, signifying to the public that the office is performing at a high level of competence and public service.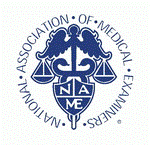 King County is rated a Class 2, which provides a 40 percent discount on flood insurance premiums for property located within special flood hazard areas and a 10 percent discount in non-special flood hazard areas within unincorporated King County. King County was the first county in the nation to achieve this rating under CRS and remains one of only two counties in the country with this rating.
Individual Honors
King County employees recognized with awards reflect the County's commitment to innovation and leadership.
Washington State Public Health Association 2018 Public Health Leadership Award
Dr. Marguerite Ro, Chief of the Assessment, Policy Development, and Evaluation unit and the Director of the Chronic Disease and Injury Prevention, Public Health – Seattle and King County, was honored as with a 2018 Public Health Leadership Award for her dedication and contributions to the public health community.
2018 Risk Manager of the Year
Jennifer Hills, Director of King County's Office of Risk Management Services, was named Public Risk Manager of the Year by PRIMA, a risk management association for public agencies.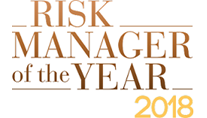 2018 Emerging Training Leaders
Debra Baker, Educator Consultant in the Department of Human Resources, has been named one of Training magazine's 2018 Emerging Training Leaders. This award recognizes the outstanding talents, accomplishments and leadership of training professionals who have been in the training industry for two to 10 years.
2018 Excellence in Government Leadership Award
Michael Jacobson, Deputy Director of King County Office of Performance, Strategy and Budget, was recognized by the Association of Governmental Accountants for outstanding leadership and innovative management procedures.
For more information, please contact:
Katie Ross, Communications Manager
Office of Performance, Strategy and Budget
Phone: 206-477-7602
Email: Katie-PSB.Ross@kingcounty.gov